Whether you're a new user of Business Profile on Google or you've been using it for some time and want to enhance your online presence, updating your details is quick and easy. In this guide, we'll walk you through the steps to make changes to your business listing and improve your online visibility. Don't worry if you're not very tech-savvy—we'll explain everything in simple terms.
How to adjust your opening ours
To change your opening hours, follow these steps:
Step 1: Sign in to Business Profile on Google using your Google account.
Step 2: From the menu, choose "Info" and select "Hours".
Step 3: Use the drop-down arrows to set the opening and closing times for each day.
Step 4: If you have a break during the day, such as for lunch, you can create two entries for the same day.
You can also set special hours for public holidays or special events. Just click on "Special Hours" and select the holiday or enter a custom date. Specify whether you'll be closed or provide new opening times, then click "Apply". It's important to update your opening hours to keep potential customers informed and avoid any inconvenience.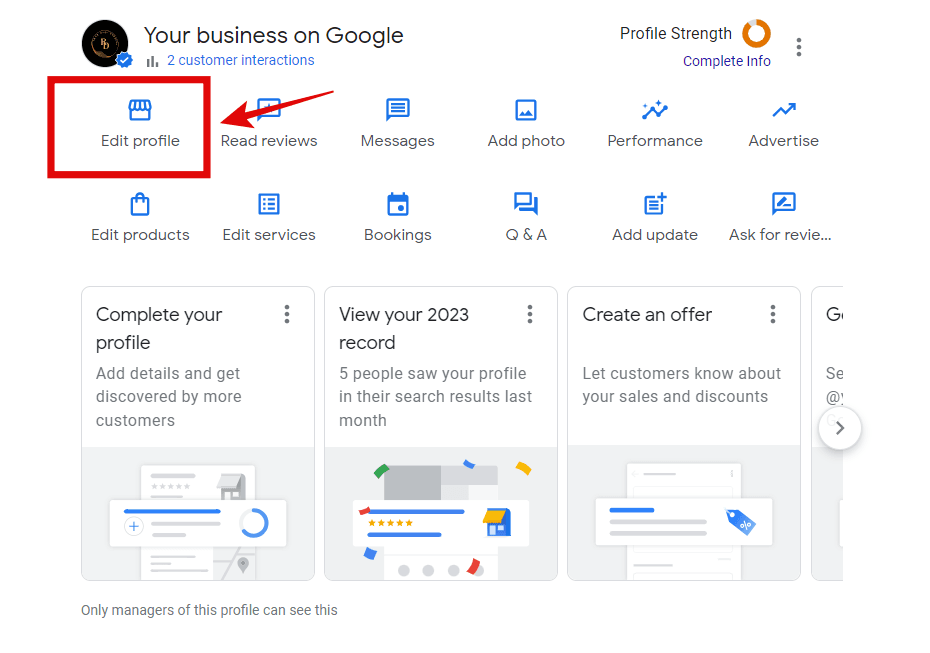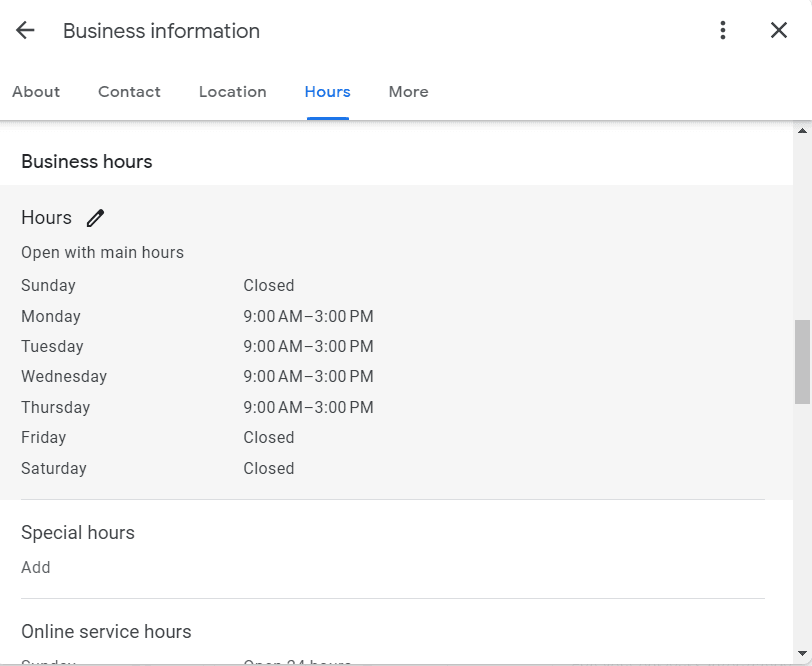 Writing Your Business Description
Your business description is an opportunity to showcase what makes your business unique. To add or update your description:
Step 1: Sign in to Business Profile on Google.
Step 2: Choose "Edit" from the menu and click on the pencil icon next to "Add business description".
Step 3: Put the most important information first and focus on interesting details that differentiate you from the competition.
Step 4: Check for spelling and grammar errors and avoid using slang or over-promoting your business.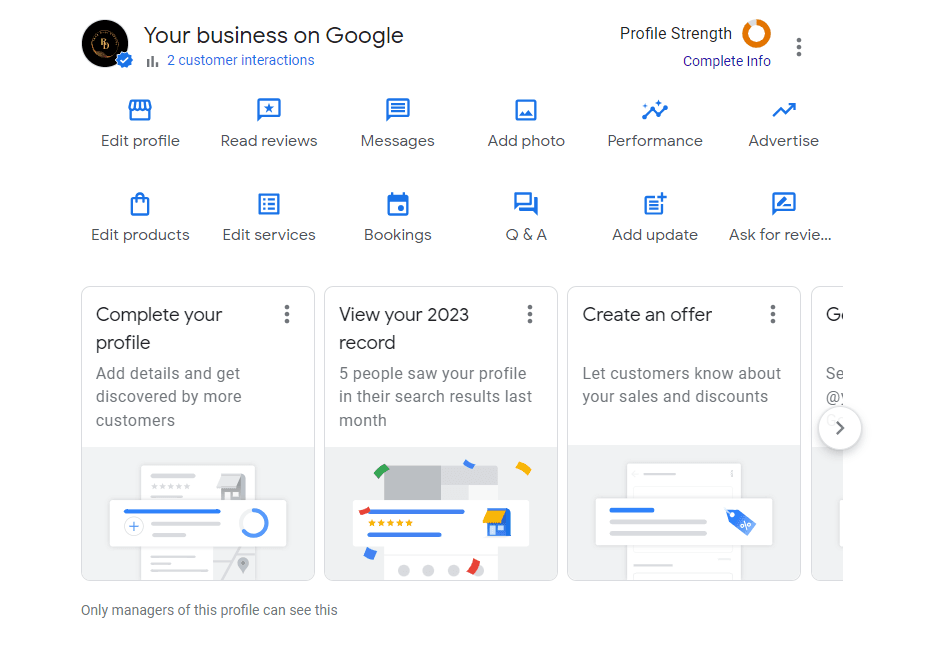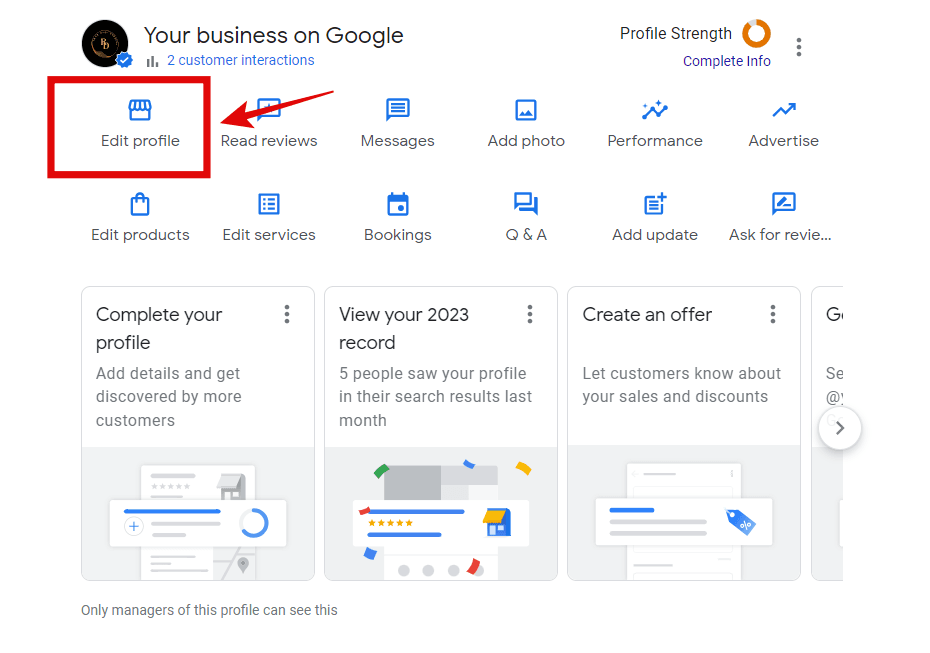 A well-crafted description brings your business to life and entices potential customers. Make sure it's clear, informative, and free of any promotional language that goes against Google's guidelines.
How to Choose Your Business Attributes
Attributes allow you to highlight key features and offerings of your business. To add or edit attributes:
Step 1: Sign in to Business Profile on Google.
Step 2: Select "Info" from the menu and click on the pencil icon next to "Attributes".
Step 3: Choose from the available attributes that are most relevant to your business.
Step 4: Consider adding accessibility attributes if applicable, such as wheelchair-accessible entrances, toilets, seating, parking, and lifts.
By selecting appropriate attributes, you provide valuable information to potential customers about the unique features your business has to offer.
How to add Photos to Your Business Profile
Photos play a crucial role in attracting customers. To upload photos:
Step 1: Sign in to Business Profile on Google.
Step 2: Select "Photos" and choose the type of photo or video you want to upload.
Step 3: Click on "Choose photo" and select the desired image or video from your computer or device.
Step 4: Upload a range of photos that showcase different aspects of your business, and set your preferred cover photo.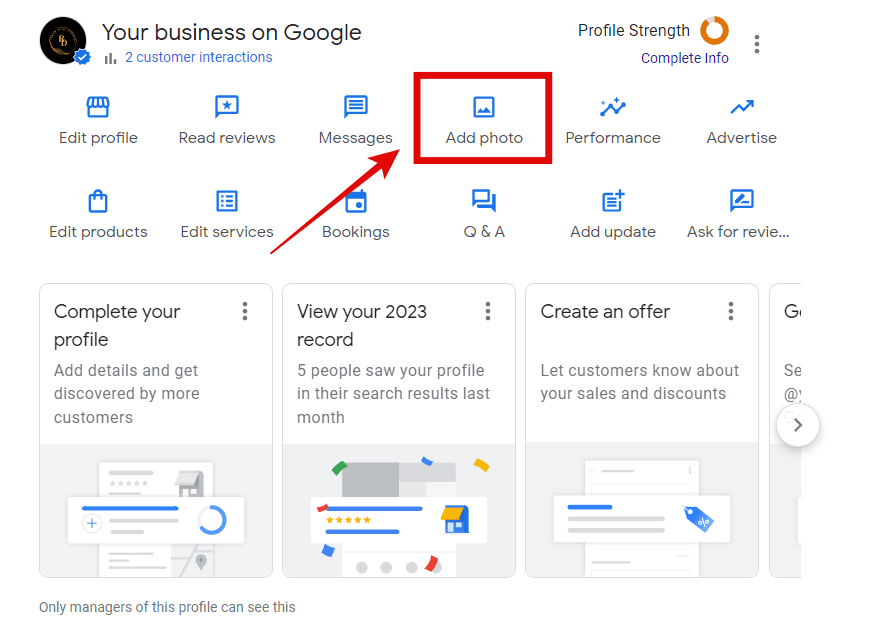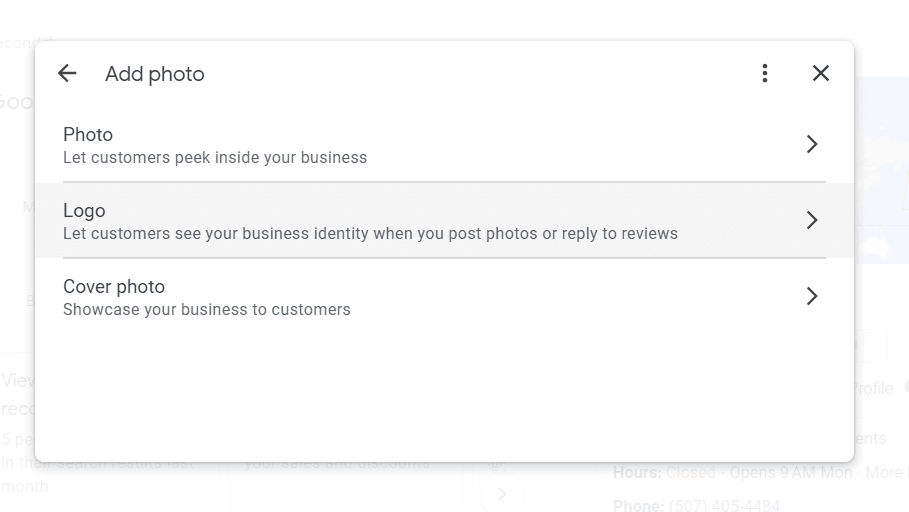 High-quality and well-lit photos make a positive impression on potential customers. Make sure your visuals accurately represent what customers will experience when they visit your business.
Handling User Reviews
User reviews provide valuable insights and feedback. While you can't remove reviews yourself, you can respond to them and address any concerns. Here's how:
Step 1: Sign in to Business Profile on Google.
Step 2: Visit the "Reviews" section in the menu.
Step 3: Find the review you want to address and click the three-dot menu.
Step 4: Select "Flag as inappropriate" if the review violates Google's policies.
Step 5: Craft a professional response to reviews, acknowledging feedback, and offering solutions if necessary.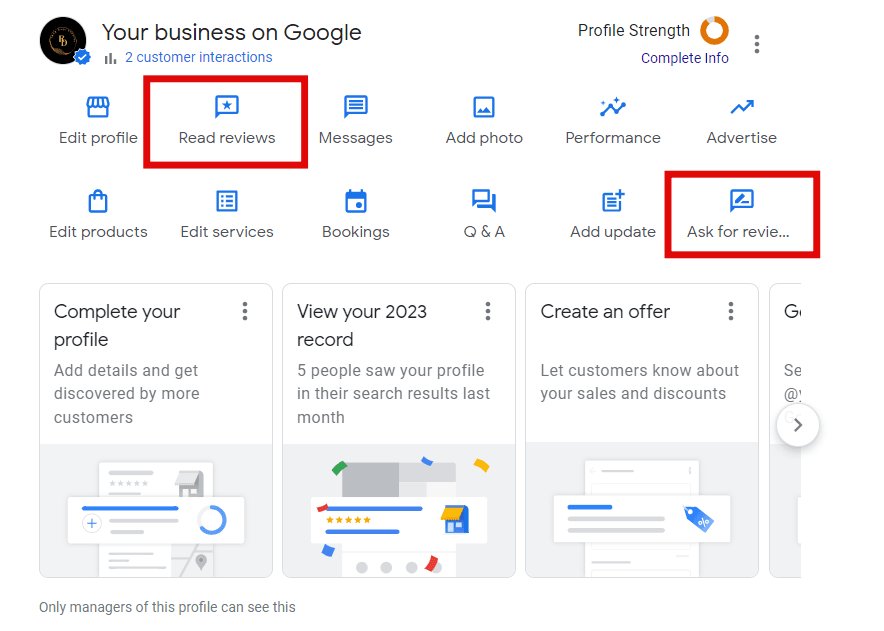 Responding to reviews shows potential customers that you care about their feedback and are committed to providing excellent customer service.
Sharing Posts
Posts are a way to engage with your audience and share important updates or offers. To create a post:
Step 1: Sign in to Business Profile on Google.
Step 2: Click on "Create post" in the menu.
Step 3: Choose the type of post, such as events or offers.
Step 4: Add relevant content, such as photos, videos, text, and a call-to-action button.
Step 5: Review your post and click "Publish" to share it on your profile.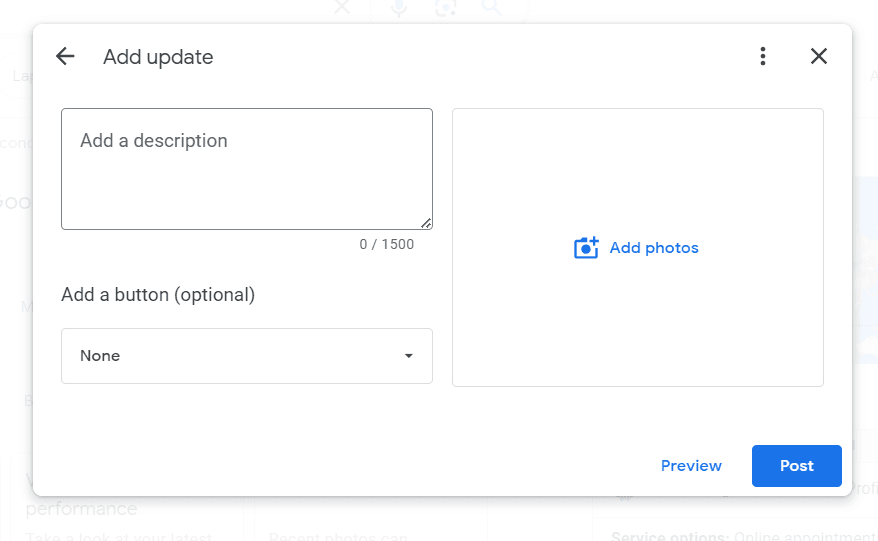 Keep your posts concise and engaging, focusing on key information. Posts remain visible on your Business Profile for seven days and then appear in the "Posts" tab on mobile.
Adding Products to Your Business Profile
If you have products available in-store, you can showcase them on your Business Profile. There are two ways to add products:
Option 1: Use Pointy from Google to automatically add your products.
Option 2: Use the Product Editor to manually add your products.
To automatically add your products with Pointy:
Step 1: Sign in to the Google Account used to manage your Business Profile.
Step 2: Search for your business name on Google and click on "Edit profile".
Step 3: Click on "Products" and choose "Add products with Pointy from Google".
To manually add your products using the Product Editor:
Step 1: Sign in to the Google Account used to manage your Business Profile.
Step 2: Search for your business name on Google or search for "my business".
Step 3: Select "View profile" to manage your Business Profile.
Step 4: Choose "Edit profile" > "Products" > "Add product" and fill out the fields for each product.
By adding your products to your Business Profile, you make it easier for customers to see what you offer and check availability before visiting your store.
Making changes to your Business Profile on Google is an important step in enhancing your online presence. By adjusting your opening hours, writing a compelling description, choosing relevant attributes, adding appealing photos, managing user reviews, sharing posts, and showcasing your products, you can create a comprehensive and engaging profile that attracts customers and drives business growth. Keep your ideal customers in mind with every edit, and you'll start
Remember, your Business Profile on Google is often the first interaction potential customers have with your business. By ensuring that your profile is accurate, engaging, and up-to-date, you create a positive impression and increase the likelihood of attracting customers.
In addition to the specific steps outlined above, it's essential to stay proactive in managing your profile. Regularly check for any changes in your business information, such as new contact details or updated services, and make the necessary updates promptly. Monitor user reviews and respond promptly and professionally to both positive and negative feedback, showcasing your dedication to customer satisfaction.
Furthermore, take advantage of the insights and analytics provided by Google My Business. These valuable metrics give you a deeper understanding of how customers are interacting with your profile, which can guide your optimization efforts and marketing strategies.
Finally, remember that maintaining a strong online presence is an ongoing process. Stay informed about updates and new features on Google My Business to leverage the latest tools and opportunities. Continually review and refine your profile to align with the evolving needs and expectations of your target audience.
By following these guidelines and staying actively involved in managing your Business Profile on Google, you can enhance your online visibility, attract more customers, and ultimately grow your business. Don't underestimate the power of a well-optimized profile—it's a valuable tool in today's digital landscape.
So, take the time to make changes and updates to your Business Profile on Google today. Your efforts will pay off in increased visibility, improved customer engagement, and ultimately, business success.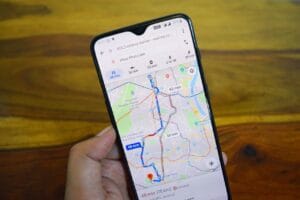 Google Business Profile
In today's crowded online marketplace, it can be challenging for new or smaller businesses to stand out from the competition. However, there is a free
Read More »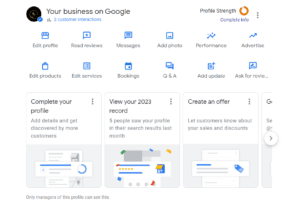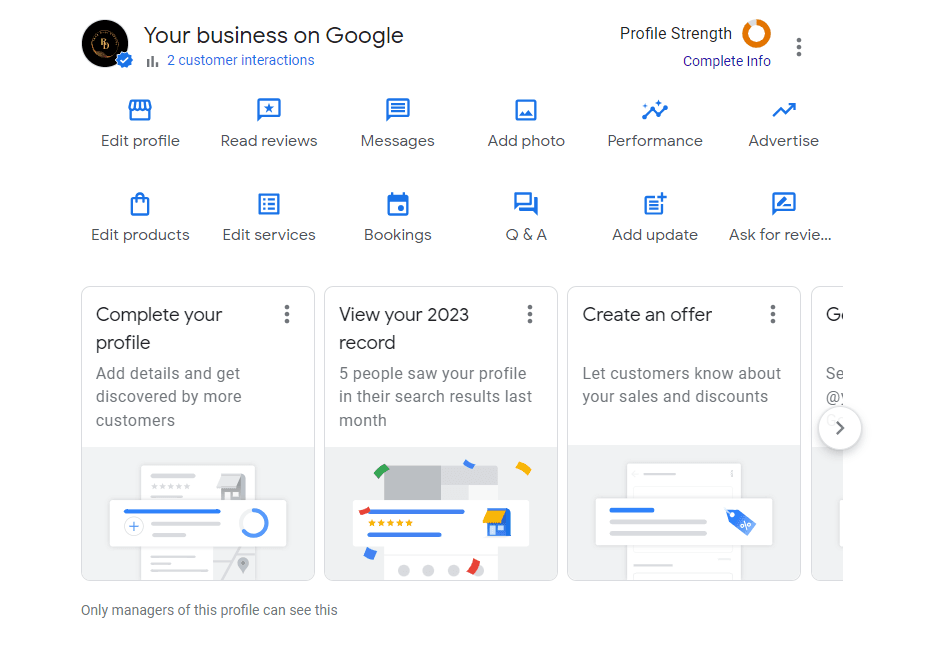 Google Business Profile
Whether you're a new user of Business Profile on Google or you've been using it for some time and want to enhance your online presence,
Read More »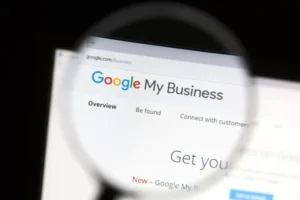 Google Business Profile
Optimizing your business profile on Google is a crucial step towards establishing a strong online presence and maximizing your visibility to potential customers. As an
Read More »