Best Invoicing Software For Small Business
Invoicing software can help small business owners keep track of their finances. This software can track income and expenses, as well as inventory levels and customer payments in this guide for best invoicing software for small business I will show you the invoicing software for small businesses I have found to be the best.
This information can be invaluable in helping business owners make informed decisions about their business. The best invoicing software can help business owners budget and save for future expenses. By tracking their finances carefully, small business owners can ensure that they have the funds available to meet their obligations. 
From small a one person agency to a large business you know how hard it can be to collect on-time payments. In fact a recent study by the SBA said the number one reason most businesses fail is due to cash flow or lack thereof. Getting invoices out in a timely manner and tracking them can help make all the difference with small business invoicing. 
While invoicing software is a small part of the accounting puzzle, it all starts there, and having a good invoicing software system is critical to running a profitable business. 
Invoicing software is a crucial tool for Small businesses. 
Small business software is designed to help businesses streamline their operations and improve efficiency. There are many different types of small business software available, from accounting and invoicing tools to CRM systems and project management platforms. 
With the right software in place, you can save time and money, and make your business more efficient and productive.
It allows you to create and send invoices quickly and easily, keeping track of payments and outstanding balances. With so many different options on the market, it can be hard to know which one is right for your business. 
Here are four key features to look for in a good invoicing software:
1. Ease of use: 
The invoicing software should be easy to set up and use, with a user-friendly interface.
2. Invoice customization: 
The invoicing software should allow you to customize your invoices to match your brand identity, including your logo, color scheme, and contact information.
3. Payment processing: 
The invoicing software should offer convenient payment processing options, such as online payments or integrations with popular payment processors such as PayPal or Stripe and Square.
4. Reporting: 
The invoicing software should provide valuable insights into your business through comprehensive reporting features. This data can help you track your progress, identify areas of improvement, and make better informed decisions about your business.
My Pick - FreshBooks invoicing software
FreshBooks was by far was the easiest invoicing software to use and had the most options. It was the closest to a full accounting software as you can get without spending a small fortune, and it will handle all the needs of a small to medium size business. 
FreshBooks has lots of features that are essential to running your business. It can keep track of income and expenses, and can integrate with your bank account to show you where you stand. 
Some of the stand-out features I liked of FreshBooks are: 
Professional looking Invoicing – Impress Clients with customizable professional invoices that clearly show the work you have done. 
 Expenses – Never miss a expense, you can snap receipt photos, email receipts to your account, and import expenses directly from your bank account. 
Track time to the minute – You can work on multiple projects at once and log the times into FreshBooks. This will automatically add the time to invoices if you choose to bill that way. 
Set-up Multiple Projects – Projects allow you share information all in one place and keep everyone updated. 
Automated Payments – You can give your clients multiple ways to pay. From credit cards to multiple other options, making it easy for your client to pay their invoices.
Reporting – FreshBooks can track every dollar in and out of your business so you can run any report you want to diagnoses any issue you may have with cash flow. This also makes it easy at the end of the year when tax time comes around. 
Accounting – Has Double-Entry Accounting tools and reports that are the standard for all accredited accounting firms. 
Mobile – You can send invoices track expenses, and check up on projects all on the go with the FreshBooks mobile app.
Good Customer Support – FreshBooks says that a real human will always answer your calls and help you with your questions. 
Pricing: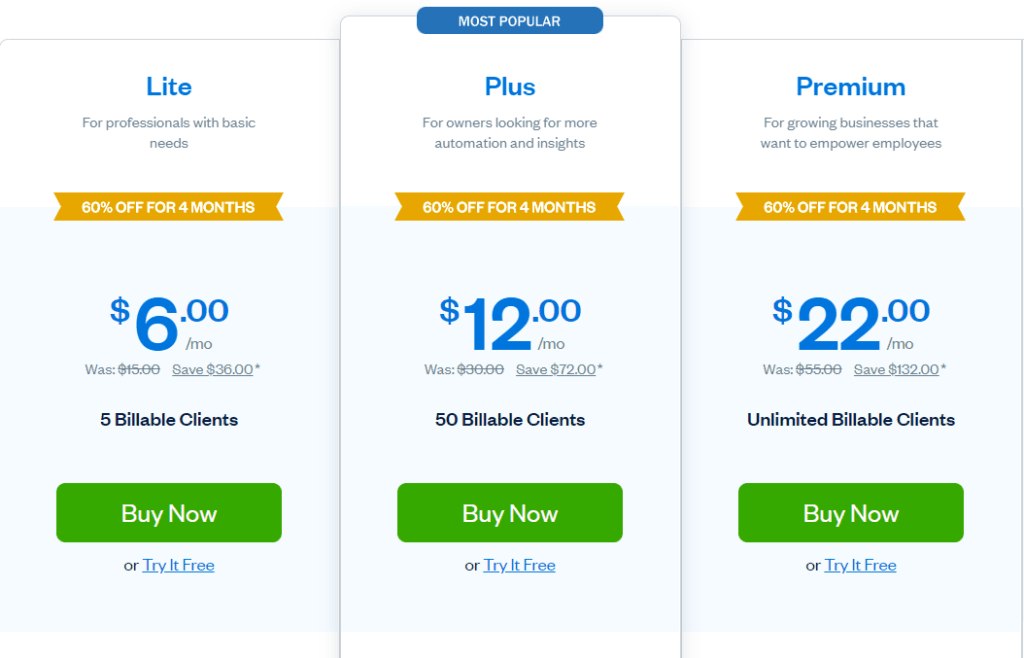 Best Free invoicing software option - Zoho
Zoho Invoice is a versatile invoicing software that helps businesses streamline their invoicing process. Their business software is packed with features that allow businesses to create and send professional invoices, track payments, and manage expenses. Zoho Invoice integrates with Zoho Books, Zoho CRM, and Zoho Projects, making it easy to manage your entire business from a single platform. Zoho Invoice also offers a mobile app that lets you manage your invoices on the go. With Zoho Invoice, you can get paid faster and run your business more efficiently. 
Zoho invoicing software is an application that helps small businesses create and send invoices to their customers. Zoho Invoice integrates with Zoho Books, Zoho CRM, and Zoho Expense, making it easy to track customer payments and expenses. Overall, Zoho Invoice is good free invoicing option for the small business on a tight budget.
What I liked about Zoho invoicing: 
Know when an invoice is viewed by a customer – You can set up the software to notify you when an invoice is viewed by a customer through the portal. 
View invoice history – Keep track of changes of the invoice for payments received and when more expenses were added.
Brand your invoice – Add customizable branding to your invoice with a logo and colors that are unique to your brand.
Multiple Pre-made templates – Choose from a large library of pre-made templates and customize to fit your brand. 
Create multilingual and multicurrency invoices.
Compliant with ESIGN and eIDAS e-signature laws
Set recurring invoices – If you have a service or customer that receive periodic services you can set up invoices to go out automatically. 
Get real-time invoice reports. You can run real time reports or schedule them to run on recurring basis and receive them by email.
Easy estimates – Create estimates and turn them into invoices with one click.
Time tracking – Zoho allows you to log and track time spent on projects.
Collect advance payments for projects – Zoho will automatically deduct advanced payment from invoices to show the customer their true balance.
Expense tracking – Allows you to track your expenses and know where your money is going with a reports. 
Pricing: FREE
Best invoicing software for large businesses that need complete full scale accounting software - QuickBooks
Large organizations have complex invoicing software needs and they need to be compliant with a lot of different tax laws. In those cases QuickBooks is going to be a better option. 
 QuickBooks can be used to track income and expenses, create invoices and manage payroll. QuickBooks offers features such as tracking inventory, creating reports and monitoring your company's financial performance.  QuickBooks is available in both desktop and cloud-based versions. QuickBooks is a popular choice for large businesses because it is has the accounting options you need and has a wide range of features. QuickBooks can help you save time on accounting tasks and makes it easier to track your business finances. 
QuickBooks is a accounting software package developed and marketed by Intuit. QuickBooks products are geared mainly toward medium and large-sized businesses and offer on-premises accounting applications as well as cloud-based versions that accept business payments, manage and pay bills, and payroll functions. 
QuickBooks Online is a subscription service that gives users access to their financial data from any device with an internet connection. The Software offers features such as tracking sales and expenses, creating invoices and estimates, managing inventory, and running reports. 
QuickBooks Enterprise Solutions is the on-premises version of QuickBooks that offers additional features for businesses with more complex needs, such as advanced inventory management, pricing rules, and tracking sales orders. QuickBooks Enterprise Solutions also provides access to support from certified QuickBooks Enterprise Solutions consultants.
What I liked about QuickBooks: 
Track income and expenses
Tax deductions
Receipt capture
Mileage Tracking
Cash flow reporting
Sales and Sales Tax reporting
Payroll
Inventory management
Pricing: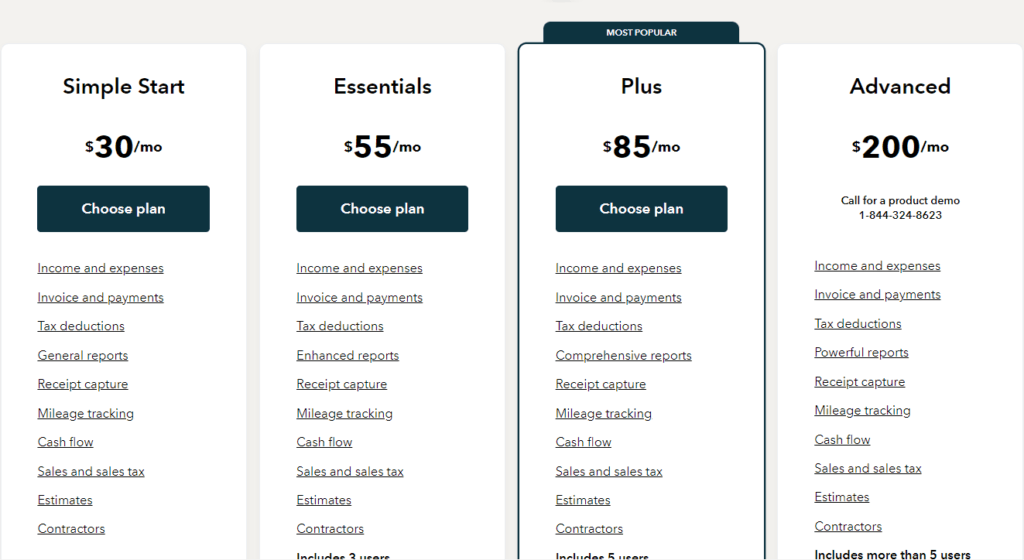 Wave accounting software is a powerful, yet easy to use accounting software that can help businesses of all sizes keep track of their finances. With Wave, businesses can easily track income and expenses, create invoices and estimates, and manage payroll. Wave also offers a suite of reports that can help businesses understand their financial health. In addition, Wave offers a number of features that can help businesses save time and money, such as automated bank reconciliation and automatic payments. Whether you're a small business owner or a large corporation, Wave can help you stay on top of your finances.
What I liked about Wave: 
100% free if you don't use any addons 
Get paid via credit card if you sign up for their credit card processing service
Wave can send overdue reminders automatically
Has a recurring billing function
Invoicing and payment information can sync with your account
Pricing: 
I wanted to see which software was the easiest to use and most intuitive. How much accounting background did you need to have to set it up correctly. 
Did it integrate into software that you already use?
I wanted to see how easy it was to integrate into accounting software stack that someone may already be using. 
How easy was it to scale to the size that your company grows to. 
Were the reports easy to create and read.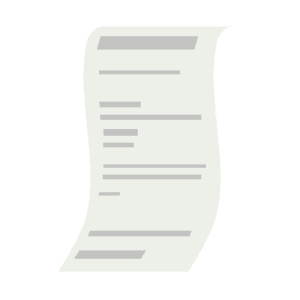 What is invoicing software?
Invoicing software is a type of business software for small businesses that allows businesses to create and send invoices to their customers. This software can be beneficial for businesses, because it can help save time and money by automating the invoice process. 
Invoicing software can also help businesses keep track of their invoices and payments, making it easier to manage finances. 
How to choose your invoicing software
When it comes to running a business, invoicing is an essential part of keeping track of finances. However, with so many different invoicing software programs on the market, it can be difficult to know which one is right for your business. Here are a few things to keep in mind when choosing your invoicing software:
1. What features are most important to you. 
Do you need something that will automate payments? Or are you looking for something that is more customizable?
2. Ease of use. 
You don't want to spend hours trying to figure out how to use the software. Instead, look for something that is user-friendly and easy to navigate.
3. Compare prices. 
Invoicing software can range from free to quite expensive, so it's important to find something that fits within your budget.
4. Is is it scalable?
You want to get software that will grow with you business and not something that will only work for the short term. 
5. Does it integrate with the software you already use?
When considering a new software application, it is important to consider how well it will integrate with the software you already use. A invoicing software for smmall business application that does not integrate well with your existing software can cause problems and may not work as intended. Conversely, a invoicing software application that integrates well with your existing software can save you time and money by allowing you to use the features of both applications. When selecting a new software application, be sure to ask about its compatibility with your existing software.
6. Does it offer credit card processing?
Credit card processing is the act of accepting credit cards as payment for goods or services. This type of payment processing can be done either online or offline with most accounting software. 
When a customer makes a purchase using a credit card, the merchant will process the transaction by sending the credit card information to their bank or processor. The bank will then either approve or decline the transaction based on the customer's credit limit and available funds. If the transaction is approved, the funds will be transferred from the customer's account to the merchant's account. 
Credit cards are a convenient way for customers to make purchases and for merchants to receive payments. However, there are some risks associated with this type of payment processing. For example, if a customer's credit card information is stolen, the thief may be able to make unauthorized charges on the account. Additionally, if a merchant does not properly secure their credit card processor, they may be subject to fraud.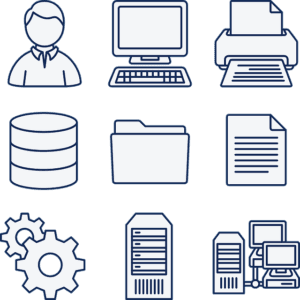 What is bookkeeping for small business?
Bookkeeping is the process of recording, categorizing, and organizing financial transactions. This information is then used to prepare financial statements, which provide an overview of a company's financial health. Bookkeeping is an essential part of any business, as it provides valuable insights into where money is being spent and how much profit is being generated. 
Without accurate bookkeeping, it would be difficult to make sound financial decisions. 
Bookkeeping is typically done on a computer using accounting software, although some businesses still use paper records. 
The bookkeeping process can be time-consuming, but it is crucial for the successful management of any business.
What are the benefits of top software for invoices?
Invoicing software for small businesses can save businesses a lot of time and money. With invoice software, a business can generate and send invoices automatically. This can eliminate the need to manually create and send invoices. By automating this functions invoices go out faster and the the payments can come in quicker. Invoice software can also help businesses keep track of their invoices and payments. This information can be used to better manage cash flow and ensure that bills are paid on time. 
How to find the best invoicing software for your business
If you are in the business of providing products or services, then you know that one of the most important aspects is billing and invoicing. The right invoice software can save you time and money, while also helping you to keep track of your income and expenses. 
So how do you choose the best invoice software for your small business? Here are a few things to keep in mind.
First, consider what features you need. Do you need something simple that can generate invoices and accept payments? Or do you need something more complex that can track inventory levels and handle shipping? Make a list of must-have features before beginning your search.
Next, take advantage of the free trials. Most software will offer you a free trial to see if it is a good fit for your business. This is the very best way to narrow down your choices. 
Finally, be sure to compare pricing plans before making a decision. The last thing you want is to sign up for a service that is too expensive or doesn't offer the features you need. 
Can you create invoices with microsoft office or google suites?
Yes, you can create free invoices with the templates in Microsoft and Google. They have a lot of templates to choose from. 
This works fine if your only sending out the random invoice, but it wont do it automatically for you. You need to to either print it off or send it by email. 
What is double-entry accounting?
At its most basic, double-entry accounting is a system that requires two entries — one debit and one credit — for every transaction within a business. So, if you buy a new piece of equipment for your business for $1,000, you would record a $1,000 debit in the asset account for that equipment and a $1,000 credit in the cash account. The books are balanced when the sum of each debit and its corresponding credit equals zero. In other words, the total debits must equal the total credits.
Contrary to single-entry accounting, which tracks only revenue and expenses, double-entry accounting also tracks assets, liabilities and equity. Now this might sound like double the work, but it actually provides a complete picture of how money is moving through your business. And nowadays, accounting software manages a large portion of the process behind the scenes. As a result, double-entry accounting can be an invaluable tool for small business owners who want to gain a deeper understanding of their finances.
Frequently Asked Questions about the best invoicing software for small business
What is the best invoicing system for a small business
The best invoicing system for a small business is:
Fresh books: Best overall
Zoho: Best free option
Wave: Best for all in one
Harvest: Best for hourly invoicing
Hiveage: Best for freelancers
Invoice Ninja: Low cost option
What is the best small business invoicing software?
The best invoicing software is:
Fresh books: Best overall
Zoho: Best free option
Wave: Best for all in one
Harvest: Best for hourly invoicing
Hiveage: Best for freelancers
Invoice Ninja: Low cost option
What is the easiest invoice app to use?
Invoice simple is the easiest app to use for invoices. Its a perfect solution for small business owners, contractors, and freelancers looking for an easy to use app for a mobile solutions. 
Does microsoft have a invoicing program?
Microsoft has easy to use template that you can use to send out your own customer invoices. 
It is not a software and does not have any accounting functions but for just sending out invoices it will work good. 
If you run a small business, then you know how important it is to keep track of your finances. Invoicing is a crucial part of this process, but it can also be time-consuming and tedious. Fortunately, there are a number of free invoice software programs available that can make the task much easier. 
Free invoicing options
Some popular options include FreshBooks, Wave, and QuickBooks Online. Each program has its own strengths and weaknesses, so it's important to choose one that will fit the needs of your business. For example, if you need advanced features like tracking payments or managing inventory, then QuickBooks Online may be a good option for you. On the other hand, if you're looking for something simpler, then Wave might be a better choice. Whichever program you choose, make sure to read the reviews and do your research before making a decision. 
When you own a small business, time is always of the essence. You have to be able to move quickly and efficiently in order to get the job done and make a profit. One way to streamline your operation is to use online invoicing. This allows you to send invoices directly to your clients, without having to print them out and mail them. In addition, online invoicing gives you the ability to track payments, so you can see who has paid and who has not. This can save you a lot of time and hassle when it comes time to collect payments. Overall, small business invoicing is a simple and effective way to manage your small business finances.
Why Do you need invoices?
If you're running a business, you need to issue invoices to your customers. An invoice is a document that shows what products or services a customer has purchased and how much they owe. Issuing invoices is important because it helps you keep track of the products or services you've sold, and it ensures that your customers pay you in a timely manner. It's also a good way to build rapport with your customers – by issuing professional-looking invoices, you show that you're serious about doing business and that you value your customers' patronage. In short, issuing invoices is an essential part of running a successful business. So if you're not doing it already, start today!