How to Start An Online Gift Box Business a Step By Step Guide
Have you ever thought about starting your own online gift box business? It's a great way to tap into the growing market for online gifts, and it can be a lot of fun too! Here are a few things to keep in mind if you're thinking about starting an online gift box business learn how in this guide of how to start an online gift box business:
First, you'll need to decide what kind of gift baskets you want to offer. There are all sorts of options out there, from boxes filled with goodies for pets to boxes filled with handmade items from local artisans. Once you've decided on the type of gift boxes you want to offer, you'll need to find a supplier. There are a number of online suppliers that specialize in gift boxes, so take your time and find one that offers the style and selection you're looking for.
Next, you'll need to set up a website for your online business. Be sure to choose a catchy name and create an attractive website that is easy to navigate. In addition to your website, you'll also need to set up social media accounts for your business. This is a great way to connect with potential customers and promote your business.
Finally, don't forget to market your business! Let friends and family know about your new venture, and be sure to promote your business online. You can also distribute flyers or postcards in local businesses. With a little effort, you can make your online gift box business a success!
Step by step guide on how to start an online gift box business
Set up your website

Choose a niche to specialize in
Create your a few gift boxes you can promote
Market your gift boxes
Obtain the necessary license and permits to sell gift baskets
Get business insurance
Obtain supplies for shipping and creating your gift boxes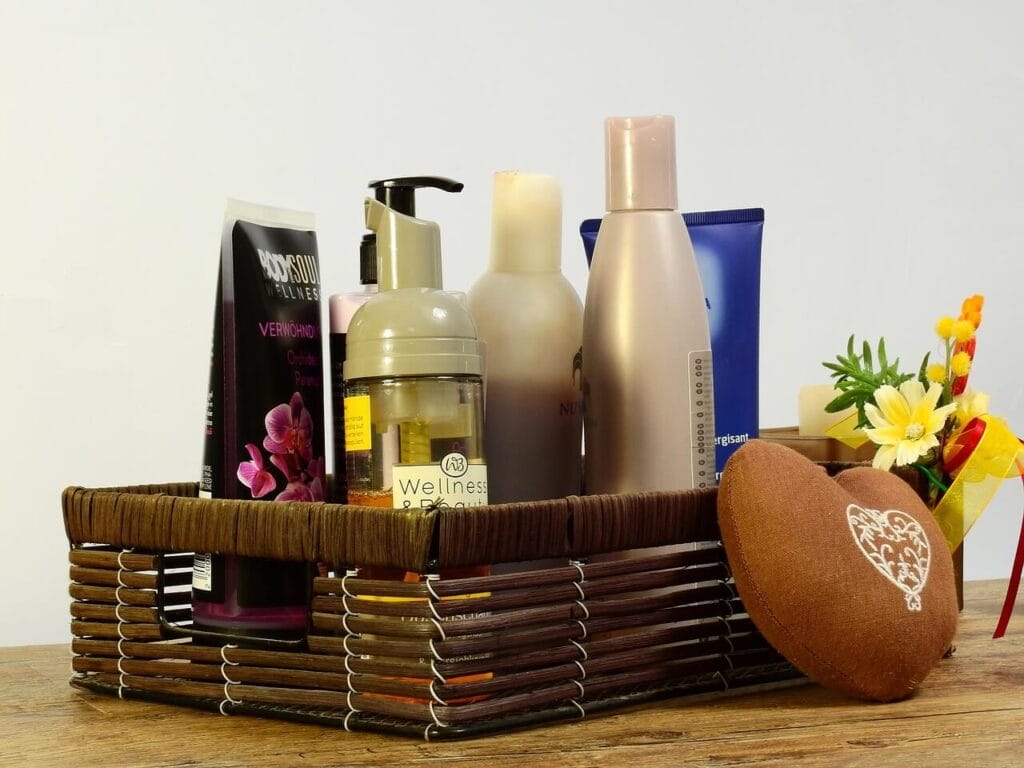 When you are setting up a website for online sales, there are a few things you'll need to do in order to get started. First, you'll need to choose a domain name and web hosting provider. Once you've done that, you'll need to design your website and create your online store. To do this, you'll need to select a shopping cart solution and install it on your server. Now, you'll need to add your gift basket products to your store and configure your payment options. Finally, you'll need to promote your website and drive traffic to it. 
If you are planning accepting payment online for your website the best website builder for you is Shopify. They have a built in payment processor and it is secure so you do not have to worry about taking payments online.
2. Choose a niche to specialize in for gift baskets
When starting an online gift box business, it is important to choose a niche. This will help you focus your marketing efforts and build a loyal customer base. There are many different niches to choose from, but some popular options include gift boxes for new mothers, gift boxes for pet lovers, and gift boxes for couples. Once you have chosen a niche, you can start selecting products and creating marketing materials that appeal to your target market. By focusing on a specific niche, you can build a successful online gift box business.
3. Create a few gift boxes to start promoting
You want to start promoting and trying to sell your gift boxes as possible. This will give you a chance to see if they are going to sell and allows you to test different combinations of price and products.
It is important to test before committing to one price point or one specific style of gift basket, be willing to change to provide your ideal client exactly what they want.
4. Market your online gift box business
In order to be successful, you'll need to put together a comprehensive marketing strategy. 
You need to start with paid advertising, since you do not have a brand yet it will be hard to get visitors to your site without some ads online. This can be either google ad or Facebook, it will depend on your audience that you are trying to target.
Another important aspect of online marketing is search engine optimization (SEO). This involves optimizing your website and content so that it appears as high as possible in search engine results pages. This will help potential customers to find your site more easily. Another important aspect of online marketing is social media marketing. This involves using social media platforms like Facebook and Twitter to promote your business and build relationships with potential and existing customers. Creating informative blog posts and engaging in online discussion forums can also be beneficial. By taking the time to create a well-rounded online marketing strategy, you'll give your online gift box business the best chance of success.
It is important to start marketing your gift box business sooner rather than later. The longer you wait the longer it is going to take to get some customers. 
5. Obtain the necessary licenses and permits
If you're thinking about starting an online gift basket business, there are a few things you'll need to do in order to get the necessary permits. First, you'll need to register your business with the state in which you plan to operate. This can be done online or in person at your local courthouse. 
Every township will have their own rules for operating a business out of your home. You will need to contact your local city hall to find out what you need to do to comply with these laws.
It is important for your online business to have business insurance, After all, a business that does not have adequate insurance is at risk of having to pay out of pocket for damages or losses. While many online gift box businesses have basic liability insurance, it is always best to choose a company that has comprehensive coverage. That way, you can rest assured that your business is protected in case of any unforeseen events.
7. Obtain shipping supplies
If you're in the business of shipping online gift boxes, you need to make sure you have the right supplies. That means having the right boxes, the right packaging material, and the right labels. You need to make sure your online gift baskets are properly packed so they do not get damaged. Fortunately, there are a few online retailers that specialize in shipping supplies for online gift baskets businesses. They carry everything from carboard to fancy baskets. So whether you're just getting started in the online gift box business or you're a shipping pro, they can help you get the supplies you need.
How to prepare for online selling
1. Create a website that showcases all your gift basket options
2. Apply for a merchant account to accept online payments for your gift baskets
3. Start marketing your online gift basket business with paid ads and social media
it's time to create a social media profile on Facebook. Here's why: with over 2.7 billion monthly active users, Facebook is the perfect platform to reach new potential customers. And with online gift baskets being one of the most popular shared items on Facebook, your online gift basket business is sure to be a hit with users. Plus, with Facebook's powerful advertising tools, you can target your ads to people who are most likely to be interested in your gift baskets.
There are a number of ways to market your website, and the approach you take will depend on your budget and the time you have available. One option is to create online ads that target potential customers who are searching for gift baskets online. You can also use social media to promote your business, by creating engaging content that will reach a large audience. Another possibility is to hold events or participate in fairs and festivals, where you can hand out flyers and gift basket samples. Whatever marketing strategy you choose, make sure you are consistent in your messaging and focus on building long-term relationships with your customers.