Most successful home based business available today
If you are looking for a successful home-based business you should consider what your strengths are. The most successful home based business available today tend to be a lot of website-based or freelancing opportunities. You will need to be proficient working with a computer and communicating online. 
Remote work and home based businesses have exploded in popularity lately due to the changes the pandemic brought. What was considered a luxury to work from home is now considered the norm. 
Starting a home based business is not hard, all you need is a computer and a internet connection and you can be up and running in less than a couple of hours. 
What is hard is creating a successful home-based business. This guide will give you some ideas on what your options are and get the creative juices flowing. 
List of the Most Successful Home business available today
Most cubical and office workers have had a dream about creating a home-based business and escaping the office life. The benefits can be endless, choose your own hours, work from home, make more money, and create a lifestyle that you can enjoy. But there are some things you need to watch out for like. Trends, business insurance, licenses, and lack of cashflow that may hold you back in the short term. 
In this list of the most successful home-based businesses available today you should be able to find one that you can start. 
List of success home based business to start today. 
Blogging is a great way to share your thoughts and ideas with the world. Creating a blog is more than just way share content with others, the best value you can get from a blog is that you are creating a piece of digital real estate that can be sold.
1. Share Your Knowledge and Expertise: Blogging can be a great way to share your knowledge and expertise on a certain topic with the world. Whether you are an expert in a specific field or just have insights that you think could help others, blogging can help you reach more people with your ideas and provide valuable information to them.
2. Reach a wider audience: Blogging can help you reach a wider audience than just your immediate friends circle of friends and family. Through social media promotion. search engine optimization tactics, and other digital marketing strategies, blogging can become an effective way to reach new audiences and get your ideas out into the world. 
3. Connect with other bloggers: By blogging you can connect with other bloggers who share similar interests and topics. This can help you create relationships that could potentially lead to opportunities for collaboration or promotion. 
4. Build your online presence: Having a blog is an excellent way to show potential employers or clients that you are serious about your work and have the skill to back it up. It also gives you an opportunity to showcase your writing ability and thought process, which can be a great way to get noticed in the digital world. 
If you're looking for a way to make a living while working from anywhere in the world, freelance writing might be the perfect job for you. 
Freelance writers are in high demand, and as long as you have the skills to write well, you can find work online. The best part about freelance writing is that you can choose your own hours and work from wherever you like. If you want to work from home in your pajamas all day, you can – or if you'd rather take your laptop on a trip around the world, that's an option too.
To be successful as a freelance writer, it's important to have excellent writing skills, editing skills, and research skills. You'll also need to be able to work independently and be self-motivated. If you have those skills, freelance writing is a great way to make a living doing what you love.
It can also be helpful to specialize in a few specific areas, such as technology or small business finance. That way, when a client needs an expert opinion on something, they'll know you're the one who can write about it.
Whether you're looking for a way to make extra money on the side or want to turn freelance writing into a full-time career, it could be the perfect job for you. So if you're ready for an adventure and want to make a living writing, get started today!
Drop shipping can be a great work-from-home option because it is a very low-cost business to start up. You don't need to invest in any inventory, and you can run your business from your computer. Another advantage of drop shipping is that you can keep your overhead costs low, which allows you to make a profit even if you are selling products at a lower price than your competitors.
Finally, drop shipping offers the opportunity to reach customers around the world. You can find suppliers who are willing to ship internationally and you can use online tools such as PayPal or Amazon to process payments in multiple currencies. With drop shipping, it's possible to run a global business without ever leaving your home!
Maybe you're the type of person who keeps their planner perfectly organized with color-coded papers and schedules everything from grocery lists to doctor's appointments. If so, then this could be an amazing home business idea for you! 
As virtual assistants we use our phone/email skills along with online tools like calendar programs or reminder apps on Google Play store (or Apple). In addition to taking care of other people's tasks by making reservations at restaurants when necessary; booking flights
Google Ads is a form of online advertising that allows businesses to target potential customers as they search for specific terms on the internet. The ads are displayed alongside the regular search results, and businesses only pay when someone clicks on their ad. Google Ads can be an effective way to reach a larger audience with your marketing message, and it can be customized to target consumers who are more likely to be interested in your product or service. 
However, developing a effective Google Ads campaign requires careful planning and ongoing management, which is where the Google Ads Manager comes in. The Google Ads tool is a web-based interface that allows businesses to create and manage their Google Ads campaigns. It provides step-by-step instructions for creating an effective campaign, as well as tools for tracking results and making changes.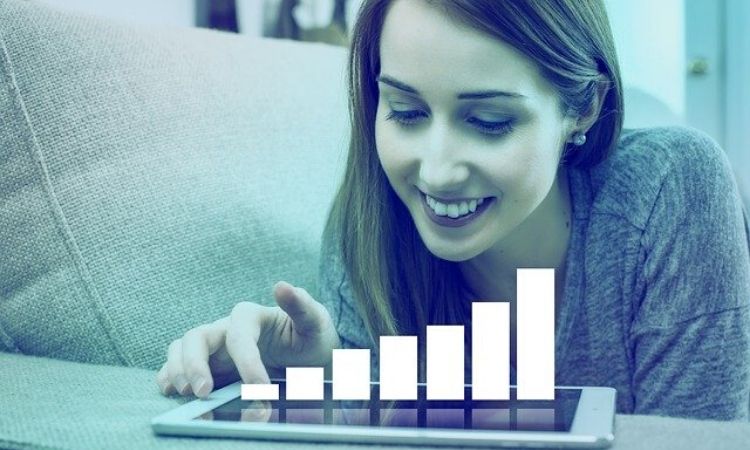 A social media manager is responsible for creating and managing a company's social media presence. This includes creating content, monitoring feedback, and engaging with customers online. A successful social media manager must be able to understand the overall goals of the company and align their strategies with those objectives. They must also be able to effectively communicate with customers and create a rapport that leads to positive relationships. In addition, they must be able to stay up-to-date on the latest trends in social media and be flexible enough to adapt their strategies as needed. Ultimately, a social media manager is responsible for driving results that help to grow the business.
affiliate marketing is a type of performance-based marketing in which a business rewards one or more affiliates for each visitor or customer brought by the affiliate's own marketing efforts. The industry has four core players: the merchant (also known as 'retailer' or 'brand'), the network (that contains offers for the affiliate to choose from and also takes care of the payments), the publisher (also known as 'the affiliate'), and the customer. 
Every time someone makes a purchase from a recommendation that you make you get a commission. If you are good at setting up websites and digital marketing then becoming an affiliate is a great way to get started with a online business. 
9. Free Lance Web Designer
A freelance web designer is a professional who specializes in creating websites. Freelance web designers typically work with a variety of clients, ranging from small businesses to large corporations. In most cases, they are responsible for the entire process of designing and developing a website, from start to finish. This includes tasks such as researching a client's needs, creating layouts and designs, writing code, and testing the site to ensure that it is functioning properly. While some freelance web designers work independently, others may be part of a team of designers working on a larger project. Regardless of their setting, all freelance web designers share one common goal: to create a website that meets the specific needs of their client.
A freelance graphic designer is a self-employed professional who creates visual concepts, using computer software or by hand, to communicate ideas that inspire, inform, and captivate consumers. They develop the overall layout and production design for various applications such as advertisements, brochures, magazines, and corporate reports. A freelance graphic designer also Usually works closely with copywriters, editors, photographers, web designers, marketing specialists, and other professionals to create a cohesive design. Strong communication and problem-solving skills are essential for this career, as well as the ability to work independently and meet deadlines. Although many freelance graphic designers have a bachelor's degree in graphic design or a related field, it is not always required. However, most do need to have portfolio of their work to show prospective clients. With the rise of the internet and online businesses, there has been an increase in demand for freelance graphic designers. Many businesses find it more cost effective to contract with individual designers rather than hire full-time employees. As a result, freelancers are able to work with a variety of clients from all over the world. And because they are self-employed, they have the flexibility to set their own hours and rates.
A coder is a person who writes code, or computer instructions, for software, websites, apps, or other digital products. Coders use a variety of programming languages to create code that is both functional and effective. While some coders work independently, others are employed by tech companies or other organizations. Coders typically have a strong understanding of math and logic, and they are often able to think abstractly in order to solve complex problems. In addition to writing code, coders may also be responsible for debugging software, testing code, and collaborating with other developers on large projects. While coding can be challenging, it can also be extremely rewarding, and many coders report feeling a great sense of satisfaction when they see their code being used by others.
A online tutor is someone who provides educational assistance over the internet. This type of tutoring is becoming increasingly popular as it offers a number of advantages over traditional face-to-face tutoring. For example, online tutors can reach students from anywhere in the world, and they can provide a more flexible schedule. Online tutors can often provide a more personalized learning experience, as they can tailor their teaching methods to the individual needs of each student. Whether you're looking for help with a specific assignment or you want to improve your overall understanding of a subject, working with an online tutor can be an excellent way to achieve your academic goals.
Business consultants provide expert advice to businesses and organizations in order to help them improve their operations and bottom line. In many cases, business consultants are brought in to provide an objective, outside perspective on a company's challenges and opportunities. They may also be called upon to provide specific expertise in areas such as marketing, human resources, or financial planning. Business consultants may also help companies to implement new policies and procedures. In some cases, they may even take on a more hands-on role, providing temporary management during periods of transition. Whatever their exact role, business consultants play an important role in helping companies to thrive.
15. Digital Marketing Consultant
A digital marketing consultant is a professional who helps businesses create and implement effective online marketing strategies. These consultants work with businesses of all sizes to ensure that their online presence is effective and efficient. In many cases, digital marketing consultants will take on the entire project from start to finish, including conducting market research, designing campaigns, building websites, and managing social media accounts. Businesses may only need assistance with one or two aspects of their digital marketing strategy. In either case, a digital marketing consultant can provide valuable insights and guidance to help businesses reach their goals. Ultimately, a digital marketing consultant can be an invaluable asset for any business that wants to succeed online.
If you know multiple languages then becoming a translator can be a good career choice. Translation services are on the rise especially for the non common ones. If you know some dialects that are not as well known and can translate over the phone then you should consider a career in translations 
17. Virtual Travel Planner
Working from home as a virtual travel planner can be a good way to start your home based business. A virtual travel planner is responsible for creating travel plans for individuals, corporations, and families. You should be knowledgeable about the travel industry and have some insider knowledge that will set you apart and give you a competitive advantage with your planning. 
18. Medical Billing and coding
Working from home as a medical billing coder is a good way to work from home for a company hospital. A medical billing coder assigns codes to procedures done by the hospital to insurances for reimbursement. 
There is specific training a qualifications you will need to complete to be certified, but once you do, you can begin work right away. 
With the growing popularity of video becoming a video editor can be a good work from home home opportunity. 
Bookkeeps help business keep track of their book or financial accounts. If you want to work from home a bookkeeper you will mainly be working with small businesses who dont have enough work to hire there own fulltime bookkeeper.
A home-based photography business can be a good business to start if you have some experience with a camera and like taking pictures. 
Massage therapist can work out of their home or just be based out of their home and travel to clients offices or homes where the treatment needs to be done at. 
If you enjoy fitness and you want to turn a passion into a hobby, becoming a home-based or virtual trainer can be good idea. There are many different ways to become a personal trainer but the very best idea is to niche down and specialize in one area, like weight loss, strength training, or conditioning. 
24. T-Shirt Graphic Designer
With the rise of print on demand designing tshirts is really popular. You can specialize in one area or branch out and become known for whatever you would like. 
25. FBA (fulfillment by amazon)
A fulfillment by amazon business means that you find a product, send it to a amazon warehouse, and then promote on your own website. You then direct customers to your product on amazon and when they buy your product amazon ships it out from there warehouse handling all the shipping and logistics for you. 
Tips for starting a successful business from home
Some tips for succeeding in your home business are below but keep in mind its going to take a lot of hard work. There are going to be days you feel like giving up but you just need to keep fighting and learning to break through. The benefits are completely worth it if you want to take back your life and start making more money. 
To start you need to niche down. This will give you the best chance to market yourself and your product for your home business. 
Getting started is half the battle to success and getting started fast can make all the difference in the world. You need to take massive action to get started and ride that momentum to success. 
The important thing is getting started, once you do that for your home based business you can start making adjustments based on what you learn. This way will get you a lot farther ahead and faster than the person who tries to make sure everything is perfect before they try to do anything with their home based business. 
4. Commit to specific activities every day
Commit to doing one thing everyday that will grow your home based business. Every business has core activities that need to be done to grow a business and you need to discover what those are.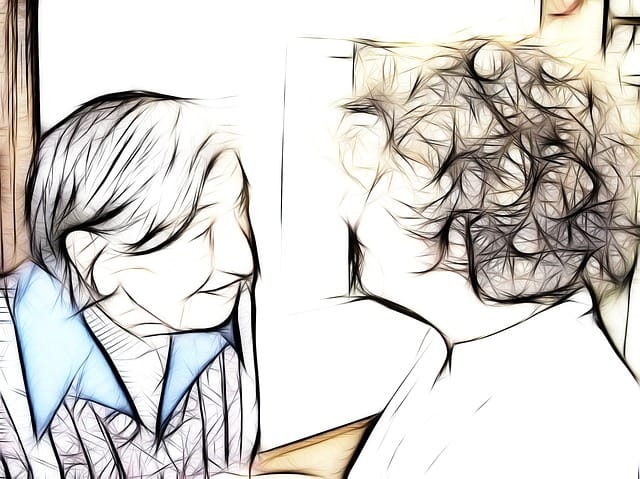 how to start a home business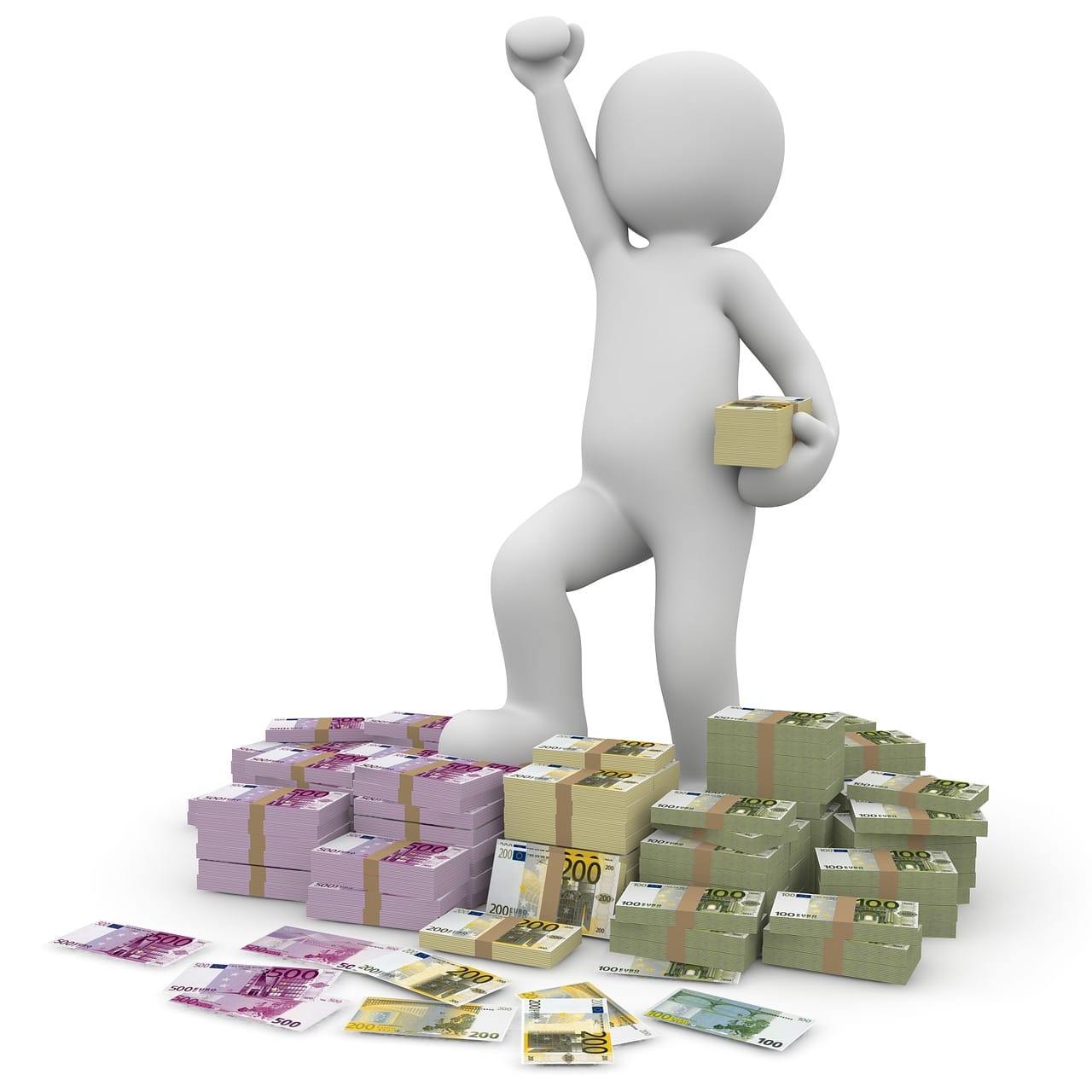 7 most profitable business you can start this year