Jasper and and Writesonic both have very good artificial intelligence systems that will help you write better copy. But which one is better? Read on to find out.
I wanted to see how much input was needed to get the results I was looking for. 
I ran each of the results through a plagiarism  checker to verify it wasn't plagiarized copy. 
How natural does it sound
Does it sound like a natural language speaker. 
I wanted to see how much editing was needed to get the copy up to standards to publish.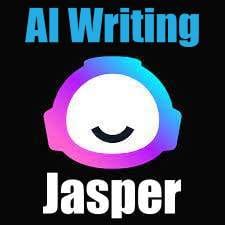 This is the best cold email outreach software I have tested to date. The deliverability was very good and the bounce rates were smaller than average. It was very easy to set up and the integrations were good with Gmail. 
What I liked about Jasper:
Jasper was easy to use.
The input with boss mode was easy to use and the outputs were generally good. I like the layout and where everything is on the screen. 
Jasper connects with Surfer SEO-
This makes it very easy to get your on-page optimized while you are in the word editor. If you need to add more content or specific keywords you edit write there without having to bounce back and forth between two programs. 
You can verify your word count and add or consolidate if needed. 
Jasper passed the plagiarism checks-
Each time I ran Jasper through the plagiarism software it passed with a score of 70% of better. 
Jasper sounded natural- 
I took an informal survey with some staff asking them to guess whether it was AI copy or written by a human copywriter. Jasper passed this with flying colors and wrote copy that sounded as natural as human copy writer. 
How much editing was needed-
Jasper needed very little editing, even the punctuation was good and accurate. 
What I disliked about Jasper:
Repeated itself-
Sometimes when I asked Jasper to add more content or expand on what it had written it just repeated what it had already written. 
The only way to fix this was to add or ask it a different question. Once I did this, it expand the information I wanted it to write.