Would I recommend Jasper AI
Wondering if Jasper is the right fit for your business? My breakdown of what makes Jasper so powerful might help you decide.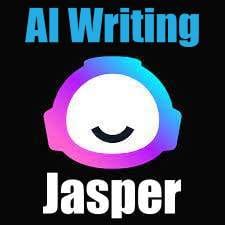 Jasper is a cutting edge artificial intelligence company that offers a suite of tools that allow businesses to automate various writing tasks. Jasper's AI technology can be used for everything from writing books to email copy. Jasper's products are designed to improve efficiency and accuracy while reducing costs. In addition, Jasper's AI technology is constantly evolving, making it one of the most advanced and powerful AI platforms on the market. Jasper is changing the way businesses crate content and helps give them a competitive edge in the marketplace. With Jasper, businesses can take their content operations to the next level.
What should you use Jasper for?
Jasper is best when you are having trouble coming up with ideas for what to write about (AKA writers block). we have all sat at our computer with a blank screen in front of us and have trouble putting some words together. With Jasper it is easy to just put in your topic and and ask him to generate some ideas or a blog outline. This is a great way to get some inspiration and to just get started writing. 
Jasper is really good for gaining inspiration on what to write. I like to use it for blog outlines and short paragraphs to get some inspiration. 

Jasper still is not fully automated. It still requires a lot of inputs to get it right and a lot of time the output is not what you would expect. For example I asked Jasper "what should you use Jasper for and Jasper responded with above answer. 
But the more you use it the better it does get. When I added what should you Jasper.ai for? it came  up with this gem for a paragraph 
While still not perfect it was a much better attempt at getting the right information. 
What makes Jasper Unique?
Jasper is integrated with SurfersSEO this allows you to create SEO optimized content directly within the Jasper editor. 
Jasper has over 40 different templates that you can use to create content like.

 Documents
Commands (beta)
Paragraph Generator
One-shot blog post (beta)
Content improver – 
Product Description
AIDA Framework
Listicle (beta)
Sentence expander 
Facebook ads headline
Facebook ad primary 
Google ads
Amazon product Features
Persuasive bullet points 
What the future holds for AI created content.
There's no doubt that artificial intelligence is changing the landscape of content creation. Services like jasper.ai are using AI to create high-quality, engaging content for businesses all over the internet. But what does the future hold for AI-created content? Will it take over the world of marketing, or will humans always be needed to create truly effective and engaging content?
Only time will tell, but one thing is for sure: businesses that don't embrace AI-created content will be left behind. If you're not already using artificial intelligence to create your content, now is the time to start. Who knows, in a few years you might be able to say that you were one of the first to use AI to create content… and that's pretty cool.