How to start an online cupcake business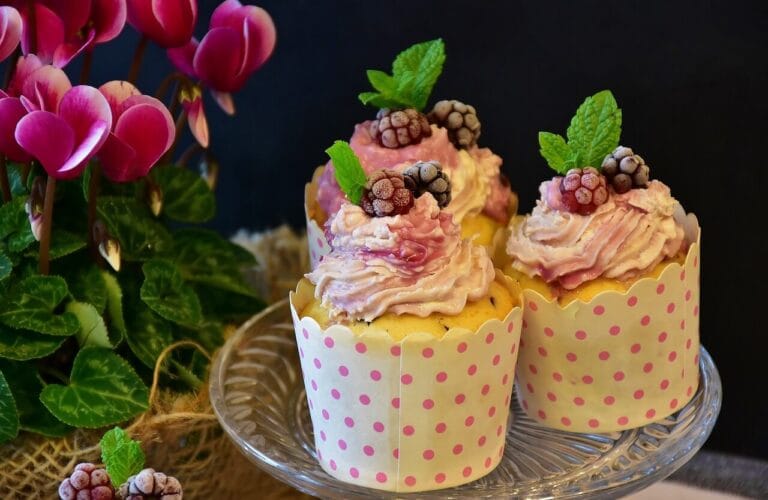 There's no doubt that starting an online cupcake business can be a daunting task. There are so many things to think about, from finding the perfect recipes to creating an eye-catching website. But if you're passionate about baking and you have a clear vision for your business, then it can be an incredibly rewarding endeavor. Here are a few tips to get you started on the right foot on how to start an online cupcake business.
First and foremost, you need to create some delicious cupcake recipes that will capture people's attention. This is where your creativity and culinary skills will really come into play. Take some time to experiment in the kitchen and come up with flavorful combinations that will make your cupcakes names stand out from the crowd.
Next, you'll need to build a gorgeous website that showcases your cupcakes in all their mouthwatering glory. Be sure to include beautiful photos and descriptions of each flavor, as well as information on how to order online. You want potential customers to be able to easily find everything they need on your site.
Last but not least, promote your online cupcake business everywhere you can. Let everyone know about your delicious creations and make sure they know how to find your website. With a little hard work and some creative marketing, you will know how to start on online cupcake business and you'll soon be seeing sweet success with your online cupcake business!
how to start an online cupcake business
Contact your local health department to learn the laws for preparing and selling food
Perfect your cupcake recipe. To have success your recipe and decoration need to be better than the average home chef or what they can find in the store.
Choose your niche to specialize in
Setup your website to sell your cupcakes
Obtain the necessary license and permits to sell cupcakes
Get business insurance
Obtain supplies for shipping and baking your cupcakes
Get ready for business to start your own cupcake business online
1. Contact your local health department to learn the necessary laws for sell and preparing food in your own home to sell online
Most people are unaware of the regulations governing the production and sale of processed foods. Each state has different rules, so it's important to get proper advice from a specialist in each state. For example, some states allow sales of certain foods at farmer's markets, while others prohibit sales altogether. These rules are often called cottage food laws or home-food processing rules. Typically, the department of health (or the department of agriculture) approves and oversees cottage food businesses. Most states now have these cottage food laws in place that don't require a licensed kitchen. This means that you can sell items like jams and jellies, as well as baked goods that don't require refrigeration, at a farmers market or roadside stand. You don't need a licensed kitchen or any inspections to do this. However, it's important to check with your state's regulations to see what is allowed. By following these regulations, you can ensure that your processed food business is legal and successful.
2. perfect your recipe to create the perfect cupcake
Cupcakes come in a variety of flavors and designs that can suit any occasion. For example, cupcakes with vanilla frosting and sprinkles are perfect for a birthday party, while cupcakes with chocolate frosting and a simple design are ideal for a more formal event. Cupcakes can also be customized to match the theme of an event or the season. For instance, cupcakes with autumn-themed designs are perfect for a fall wedding, and cupcakes with Valentines-themed decorations are ideal for a romantic dinner. No matter what the occasion, there is a cupcake flavor and design that will suit it perfectly.
When starting an online cupcake business, it's important to choose a niche. This will help you stand out from the competition and attract the right kind of customers. For example, if you specialize in vegan cupcakes, you'll be able to attract customers who are looking for cruelty-free sweets. Alternatively, if you bake cupcakes with unique flavors, you'll be able to appeal to customers who are looking for something different. No matter what direction you take, choosing a niche will help you create a successful online cupcake business.
4. Create your website for your online cupcake business
Starting a website can seem like a daunting task, but with a little planning it's actually quite simple. The first step is to choose a domain name for your site. This is the address that people will type into their browser to find your site. Once you have settled on a domain name, you'll need to find a web hosting service. This is a company that will provide space on their servers for your website. Once you have found a web host, you can upload your website files to their server and start promoting your site. In no time at all, you can have a professional-looking website up and running.
5. Obtain the necessary licenses and permits
If you're thinking about starting an online cupcake business, there are a few things you'll need to do in order to get the necessary permits. First, you'll need to register your business with the state in which you plan to operate. This can be done online or in person at your local courthouse. Once your business is registered, you'll need to obtain a baking permit from your county or city health department. This permit will allow you to legally operate your business and sell your cupcakes online. Finally, you'll need to get a food handler's license, which will allow you to handle and prepare food for sale. You can usually obtain this license online or through your local health department. Once you have all of these permits, you'll be able to start selling your delicious cupcakes online!
If you're thinking of starting a cupcake business, one of the first things you'll need to do is obtain business insurance. This will protect you financially in the event that something goes wrong, such as if someone gets sick from eating one of your cupcakes. It's important to understand that different types of businesses will require different types of insurance, so it's important to speak with an insurance agent to figure out what type of coverage you'll need. You should also make sure to shop around and compare rates from different insurers before making a decision. By taking these steps, you can ensure that your cupcake business is protected in the event of any unforeseen problems.
7. Obtain shipping supplies
If you're in the business of shipping cupcakes, you need to make sure you have the right supplies. That means having the right boxes, the right packaging material, and the right labels. You also need to make sure your cupcakes are properly cooled before you ship them. Otherwise, they could arrive at their destination (and your customers) a sticky mess. Fortunately, there are a few online retailers that specialize in shipping supplies for cupcakes. They carry everything from cake boxes to cupcake liners to cooling racks. So whether you're just getting started in the online cupcake business or you're a shipping pro, they can help you get the supplies you need.
How to prepare for online selling
1. Create a website that showcases all your cupcake options
2. Apply for a merchant account to accept online payments for your cupcakes
3. Start marketing your online cupcake business with paid ads and social media
If you're in the online cupcake business, it's time to create a social media profile on Facebook. Here's why: with over 2.7 billion monthly active users, Facebook is the perfect platform to reach new potential customers. And with cupcakes being one of the most popular shared items on Facebook, your cupcake business is sure to be a hit with users. Plus, with Facebook's powerful advertising tools, you can target your ads to people who are most likely to be interested in your cupcakes. So don't wait any longer, create a social media profile for your cupcake business on Facebook today!
There are a number of ways to market your website, and the approach you take will depend on your budget and the time you have available. One option is to create online ads that target potential customers who are searching for cupcakes online. You can also use social media to promote your business, by creating engaging content that will reach a large audience. Another possibility is to hold events or participate in fairs and festivals, where you can hand out flyers and cupcakes samples. Whatever marketing strategy you choose, make sure you are consistent in your messaging and focus on building long-term relationships with your customers.