How to start a party Planning business from Home in 2023 | step by step Ultimate Guide
Starting a home-based party planning business or event planning business, is a great way to work from home home and build up your own company. The party planning industry is expected to grow by over 4% in the next couple of years after the downturn from Covid. With a market value of over $3.2 billion and growing, now is one of the best times to start your party planning business. In this guide on how to start a party planning business from home in 2023, we will look at some of the step you must take to ensure your success and a couple you need to avoid to become an party planner.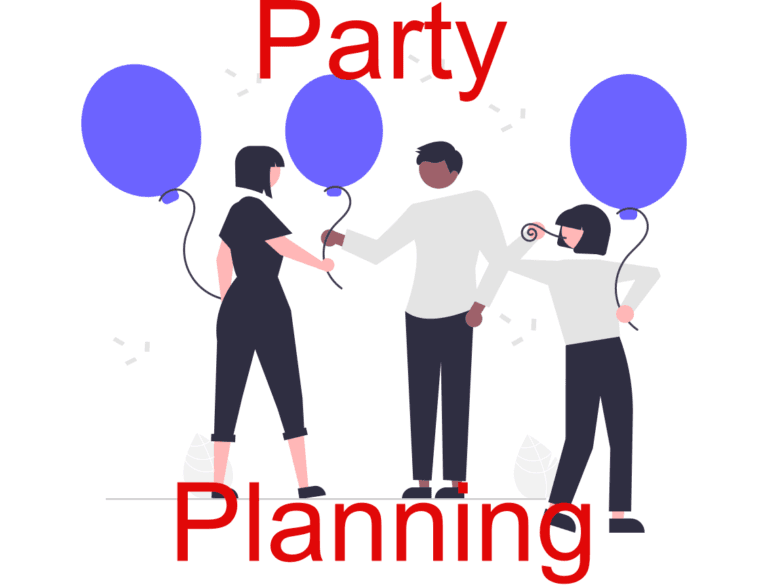 Steps to starting a party planning business from home.
As a wise guru once said "not having a plan, is planning to fail" or at the very least make it much more difficult to see success along the way. Starting a home-based business does not have to be difficult. There are some fundamental truths that apply to all business that you should incorporate into your party planning business to have success.
Step 1: Market Research and Competitive Analysis
Market research is one step that you cannot skip for your party planning business. Good market research helps you find potential clients for your business and competitive analysis mean looking at what competition you may have. 
Market research is the process of identifying key data about your potential customers or clients. You want to answer the following questions to identify if you have a legitimate business idea that you can find customers for. 
Is there demand for your product or service?
How many potential customers are there that you can serve?
Where does your ideal customer live and how can you reach them?
What is the average price that your customers is already paying for the services?
What are the market trends, Is your business idea trending up or down?
Competitive analysis is researching party planning or event planning competitors that will be competing directly against you for your ideal customer. 
Some of the things you need to consider are:
What is your competitors market share?
What are your competitors strengths and weaknesses?
What barriers may prevent you from entering the market?
What is the average price that your competitor is charging?
What advertising is your competitors using to reach your ideal customer and can you compete with that?
Spending time on this step may be the most important of all the steps. You need to have a good idea of who your competitors are and how you can compete with them for your ideal customer. Too many business skip this step and end up failing in business because they did not have a good idea of who their competitions was and if there are enough clients to make it worth it. 
Step 2: Choose a niche to focus on
After doing your market research you should have a good idea of what niche has the best oportunity and where you want to focus. Choosing a niche is going to be one of the best ways to give yourself a competitive advantage. 
While it can be tempting to try to be all thing to all people most of those businesses fail early on or never make very much money. 
Some of the advantages of choosing a niche:
Easier to find customers
Advertising has a better ROI
Make more money
Can create standard operating procedures to reduce the stress of planning an event
Become known as a specialist within the industry
Some niche ideas for a home-based party planning company
Types of events: 
Weddings
Birthday parties
Graduation parties
Retirement parties
Office parties
Corporation special events
Anniversary parties
Demographic type
Specific city – You could focus on just your town or neighborhood and be known as the go to expert of that area
Corporate events
Charity events
Holiday events
Specific amount spent type
Luxury or non luxury
As you can see there are a ton of different ways to niche down. As some one once said the "Riches are in the Niches" and this is true if you do some research on the most successful companies in the world. They all started focusing on a niche and once they saturated that niche they moved on to other niches. 
Step 3: Choose a business Name
When starting a party planning business from home choosing the right name for your business is an important decision. It should also be easy to pronounce and remember, so that potential customers can easily find your business when they're searching for it. 
Naming a business is both an art and a science. While there are many factors to consider, the most important thing is to choose a name that accurately reflects the mission and values of your company.  
For example, if you are starting a green party planning business business, you might want to choose a name that evokes the feelings of organic and good for the environment to use. On the other hand, if you are starting a corporate event planning company, you might want to choose a name that sounds innovative and modern. 
Ultimately, the goal is to choose a business name that will attract attention and give potential customers a positive impression of your business.
You want to make sure that the name you want to use and to start marketing is not taken and you can find a domain name that will work for a website.
If you are still struggling with a business name you can always use a business name generator like Shopify's free tool.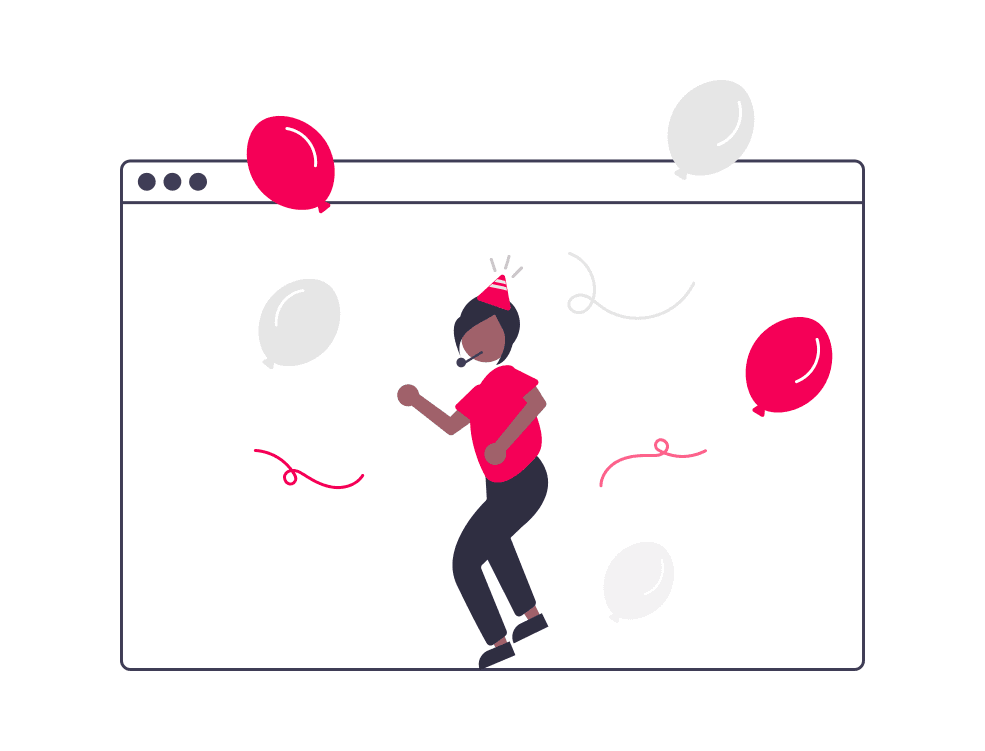 Creating a website for your business is an incredibly powerful strategy to help gain more exposure and attract customers. It can be used to showcase products and services, provide additional information to potential customers, access valuable feedback from current customers, and establish trust with potential new clients. 
Having a website encourages people to visit your business and look further into what you have to offer. Additionally, if someone doesn't know it exists or where it is located, you won't be accessed by them. Creating an online presence for your business also allows for 24/7 accessibility; website visitors can find out about your business at any time of the day or night. 
Creating a business website is incredibly easy if you want to do it yourself. You can have your party planning business website up and running in less than a day by using some templates following a YouTube tutorial. 
The other option is go to Fiverr and pay someone less than 100 dollars to create a website for you. You can have simple 5 page website up and running very quickly
The pages you need to have on your website are:
Home page:
A website's homepage is often the first impression made on a visitor, so it should be informative, well-designed, and easy to navigate. For a party planning businesses, this is especially important as it may decide whether or not the person clicking around decides to make a purchase. 
When deciding what to include on your website's homepage it is best to highlight key elements of your business such as selling points or unique information about you as well as make sure contact information and other important information is easily accessible. 
It can also be helpful to showcase customer testimonials or reviews so that potential customers have an idea of the positive experiences others have had with your services. The website's home page should provide visitors with all the pertinent information they need in order to learn more about your product/service while encouraging them to stay awhile and explore!
About you page:
A good About page is essential for any website. It is an opportunity to introduce yourself and your business to the world and to your potential customers. This is where you talk about your experience and why you are qualified to work on taxes for your clients. 
Crafting a creative, compelling, and professional About page will help promote yourself, your skills and experiences, and create a trusting relationship between you and visitors of your site. The About page should also include links or a contact form so that visitors can reach out to you with any questions they may have. With a solid About page as part of your website, you'll be in great shape to make lasting connections!
Pricing Page:
A lot of business shy away from creating a pricing page but it ends up costing them business and clients. While you may not have a way to tell a potential client exactly what you are going to charge you can give them some general ideas on what it may cost.
If you are going to charge by the hour you can put your hourly rate in and if it is going to be by the job you can put what is the typical range you would charge with a disclaimer that you need to talk to the client before you can give a formal quote. 
Having a pricing page also helps you not to waste your time with individuals who are not qualified to work with your or is not your ideal client. 
Contact us Page:
Make sure clients have a way to get hold of you from your website. You should have multiple ways like
Email 
telephone
A form they can fill out
Facebook page
Mailing address
All this will add credibility to your business and show your potential customers that you are serious about providing them with the best service that they could receive.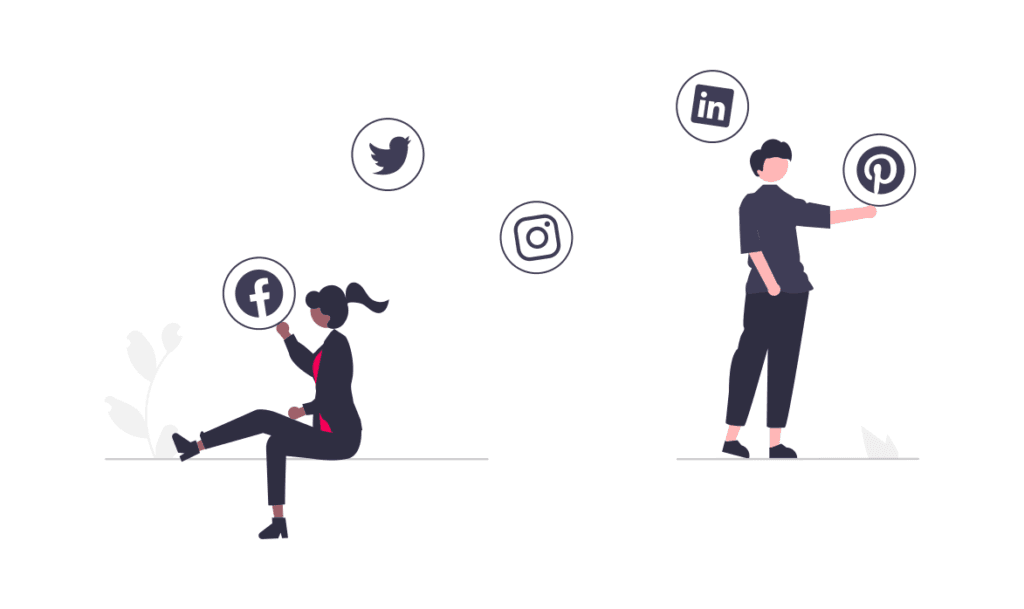 Step 5: Start a online social media profile
Having a online profile is a must in this day and age. Your customers are going to be researching you online and the more places they can find you the better their impression of you will be. 
The online profiles that every party planning business must have are:
Facebook Page
Instagram Page
Pinterest Account
LinkedIn Page
All these accounts will help show potential customers that you are serious about your business and that you have some expertise to share. 
Step 6: Create a list of supplies and vendors
You should create a list of at least two for each of your vendors and suppliers in case you run into supply issues or scheduling conflicts.
Some of the suppliers you should have are:
Music
Tables and chairs
Tents
Props
Photography
Food 
Venues
 Entertainment
Florist
Eating Utensils
Now this is going to be dependent on your niche and what you are specializing in. But being prepared is going to make your life a lot easier when you start to get busy. 
Having a marketing plan is going to key to your success. If you think you are just going to start your business and the jobs are going to start to come in you will not be as successful as you could be with a good marketing strategy. 
How to start marketing your home-based party planning business
Marketing your business can be a challenging and exciting experience. With the right approach, however, you can ensure that you are effectively promoting your business and reaching out to potential customers.
 Implementing new strategies to market your business can help bring more attention to it and increase conversions over time.
Your very first marketing strategy should be word of mouth marketing. Word of mouth advertising is one of the most powerful forms of promotion a business can receive. Studies have shown that word of mouth advertising significantly increases trust, credibility and prompts customers to act upon purchasing a product or service.
That's why businesses who provide excellent levels of service and quality customer experience will be rewarded with powerful organic growth generated from satisfied, loyal customers spreading the word. 
A marketer's job in emphasizing their current network of customer advocates boils down to making it easier for them to share positive experiences about their business. 
Step 1. Tell Everyone you know about you new business:
You should start by telling everyone you know about your new business and what you are doing. It is best to be very specific and tell them what your ideal client is so they can keep you in mind when talking to any of your potential customers. 
Business owners and your potential customers are always looking for referrals to someone they can trust to do their party planning and if you can get a referral you almost have a guaranteed sale. 
Step 2. Create a referral network:
Research your customers and determine who they get their advice from. Is it a banker, lawyer, accountant, or local advisory group. This where you should focus your time. Reach out to some of these individuals and introduce yourself, tell them what your specialty is, and why you are the best choice for there customers. 
This can lead to a steady flow of clients and referrals that can give you more business than you can handle. 
Step 3. Start a blog on your website and social media page:
Starting a blog on your website and social media page where you can share some tips and tricks for party planning can be a great way to get some business. If you talk about issues that are important to business owners and show them how to save some money, you are going to be perceived as an expert and your will gain more business. 
Step 4. Invest in some paid ads:
Paid advertising is still one of the best ways to get some business. There are multiple places to use paid advertising but the most effective right now are Google ads and Facebook ads. 
Both of these advertising programs will give you some customers but it takes some trial and error to get it right. 
Facebook advertising for event planning business:
Facebook advertising is quickly becoming one of the most popular methods of targeted marketing, due to its extremely wide-reaching potential. Though it may seem daunting at first, utilizing this powerful tool can be surprisingly simple with a few basic steps.
Start by deciding who your ideal customer is and who you are targeting. Then, craft an eye-catching ad that draws their attention to your home-based party planning prep business in a unique way. Next, select any available options such as image or video ads, sponsored stories and page post ads, depending on the nature of what you're promoting. Finally, decide how much you'd like to outlay for each separate ad campaign and choose whether or not you'd like them to show on a daily or lifetime budget basis.
Facebook advertising is an invaluable source for connecting businesses with potential customers in today's digital world.
Setting up a Google AdWords campaign can be daunting but, with the right guidance, it's well within reach. Start by logging into your Google Ads account, then work your way through each step: from targeting and budgeting to setting up your campaign structure and ad. Make sure you select the relevant keywords for success and review any potential negatives. Once you have written your ad copy and set landing pages for each ad group, it's time to launch your campaigns. Finally, remember to monitor and adjust your campaigns frequently as necessary – Google AdWords allows you to make changes quickly in order to continue optimizing towards better results!
Step 8: Purchase Business insurance specifically for event planning
Having the proper business insurance can help protect you and your clients. No one wants to thing the worst but accidents to happen and having liability insurance is one of the best ways to protect your business from law suites other forms of accidents 
Step 9: Get separate bank accounts for your home-based business
Having separate bank accounts will make your accountants job easier. You should be separating your personal and business expenses to ensure that you are compliant with all state laws and regulations. 
Having a business bank account also shows that you are a professional business. Paying for supplies or vendor and accepting payments with a business bank account always makes you look more professional. 
Step 10: Purchase Party Planning software and invoicing software
Having the correct software will make your job a lot easier. A good invoicing software will allow you to get paid faster and on time while allowing you accept credit card payments over the phone or online. 
Party planning software can be as simple as a google spreadsheet or you can use dedicated software like Cvent
Why you should start a party planning business?
You should start an event planning business if you are organized and like that type of work. The business is growing and as more and more people are busy they dont have the time to plan their own events. This allows you to step in and take over the job. 
What skills do event planners need
The skills you should have to start a party planning business are: 
The most important skill is going to be your organization skills. If you want to be an event planner you need to be organized enough to make sure that everything goes off without a hitch. 
Being an event planner means being at allot of parties and being sociable is going to be a necessity. 
What kind of parties can you plan
The most popular parties that an party planning company plans are:
Weddings parties
Birthday parties
Corporate parties
Bar Mitzvah parties
Best Video on party/event planning
This is a unique perspective on how to become an event planner.
How much money you need to start an event planning business
You can start your event planning business on a shoestring budget if you need to. On average it costs between $500.00 and up to $10,000.00 to start a party planning business. 
Allot of it comes down to the niche you are in and what types of parties you are planning. 
Starting an event planning business checklist
Here is a PDF event planning checklist you can download to get started today. 
Event planner Business plan
A business plan is essential if you are looking for funding to start your event planning business
A business plan is an important tool for any entrepreneur or small business owner. It helps you to define your business goals, and map out a path to achieving them. It also forces you to look at your competition, and your target market to determine your marketing strategy. 
A well-crafted business plan can also help you to secure funding from investors or lenders. 
In short, a business plan is essential for anyone who wants to start a business. Without one, it will be difficult to make your business successful.
Here is what the SBA says: 
Here is what a good business plan should include –
Executive summary 

Company description 

Your business goals

Organization and management

A description of your product and services 
Market research
Outline of your marketing and sales plans
Financial projection analysis
Appendix
The purpose of a business plan is to give you a roadmap to follow and gives a document to present if you are requesting financing. 
Conclusion of how to start a party planning business from home
Hopefully this guide to on how to start a party planning business from home has helped you come up with plan to get started. Sometimes getting started and trying to find your first customer is the hardest part of any business.
Remember to focus on doing the most important thing each day and that is usually to find more potential clients. Event management does not need to be hard, as long as you are well organized a party planner can have an event business cards to hand out.