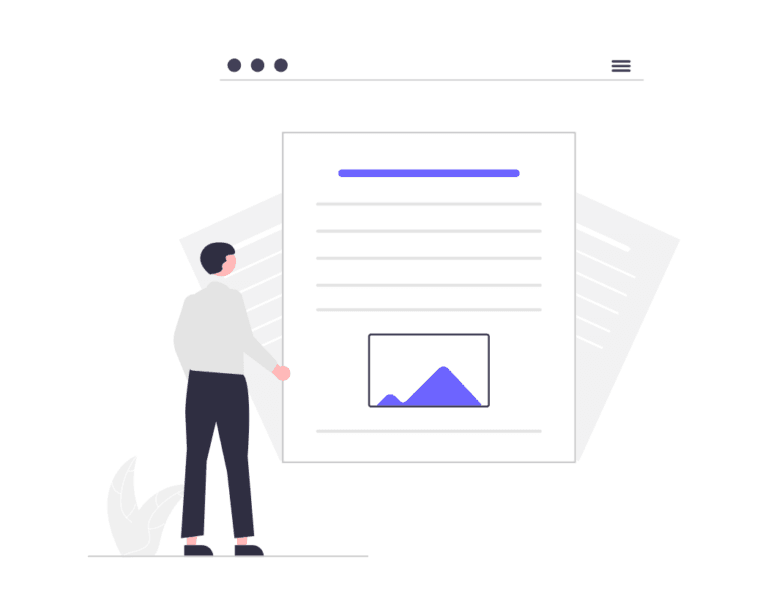 How to start a online business in 2023
Starting an online business is a great way to make money from the comfort of your own home. But it's not something you can do overnight; there are several steps that need to be taken before you can start generating revenue and achieving success. Here are some tips for getting started:
1. Identify Your Niche:
You need to decide what kind of online business you want to create. Do you want to sell products, provide services, or offer a combination of both? Once you've identified your niche, do some research on the industry and find out what other businesses are doing.
1. Do some research on the industry
Research the industry you're entering and see what kind of competition you have. Look at their websites, social media accounts, and other marketing materials to get an idea of how they present themselves and the products/services they offer.
2. Identify what other businesses are doing
Find out what your competitors are doing to promote their products and services and use this as a starting point for developing your own approach. How can you stand out from the competition?
3. Choose a niche that you're passionate about
It's important to choose a niche or business that you are enthusiastic about. That enthusiasm will translate into your work and help you stay motivated when things get tough. Plus, it's much easier to learn the ins and outs of an industry if you're passionate about it.
4. Get the necessary skills and qualifications
Depending on your business, you may need to get some additional qualifications or certifications. For example, if you're selling services as a web developer, it's important that you have the necessary coding skills and technical knowledge. Research what qualifications are needed in your area of expertise and make sure you have them.
5. Create a business plan
It's important to have a plan in place before you start your online business. Your business plan should include an overview of the products or services you're offering, as well as how you intend to market and promote them. It's also important to include a budget and timeline for your project.
6. Find the right platform for your business
Once you've identified your niche, done some research, and developed a plan, it's time to decide on the right platform for your online business. Are you going to use WordPress, Shopify, or something else? Research the options and find the one that best fits your needs.
7. Develop a marketing strategy
Having a strong marketing plan is essential for any online business. You need to decide how you're going to promote your products or services, such as through social media, SEO, or email marketing. Research what works best for your niche and develop strategies that will help you reach your target audience.
8. Brainstorm ideas for products or services to offer
Now that you have a better understanding of your niche and the necessary skills and qualifications to run an online business, it's time to start brainstorming ideas for products or services you can offer. How can you make life easier for your customers? How can you add value to their lives?
2. Create Your Brand:
Develop an attractive logo and branding package that will be used across all of your online channels. Your brand should represent the values and message of your business, so make sure it's something that customers can easily identify with and trust.
3. Establish an Online Presence:
You need to create a website for your business, preferably one that is mobile-friendly and optimized for search engines. You also need to create social media accounts for your business so you can engage with potential customers and drive traffic to your website.
4. Develop a Solid Marketing Plan:
How will you promote your products or services? Will you use paid advertising, organic search engine optimization, or content marketing? Identify the strategies that will be most effective for your business and create a plan to implement them.
5. Follow Legal Requirements:
Depending on your business, you may need to obtain licenses, permits, or other legal documents before you can start operating. Make sure you do your research and understand all of the regulations that apply to your business so you can stay compliant.
By taking the time to properly prepare and following these steps, you'll be well on your way to starting a successful online business. Good luck!
Easy steps to starting your online business
Starting your home based online business can be one of the best ways to start your own business. A lot of very successful business that are now household names got started as a online business
There are some specific steps you should take to give yourself the greatest chance of success. One of the best ways to give yourself the best chance of success is to find someone that has is where you want to be and find out how they got there. 
the 10 steps to starting your business from home
 Decide on a successful business idea
Come up with a name for your business
Create minimum viable product of your product 
Create a business plan
Determine your business structure
Register your home based business
Obtain any licensure and requirements
Create separate financial accounts for your business
Obtain business insurance
Start setting up your software stack
How to start a online business
Starting a home-based online business can be a great way to control your own work/life balance and earn a good income. But it's not always easy to get started, and there are a few things you should keep in mind if you're thinking of starting your own home-based business.
First, make sure you have the time and commitment to devote to your business. A home-based business is a big responsibility, and you'll need to be able to dedicate the necessary time and effort to make it successful.
Second, choose a business that you're passionate about. Not only will this make the process of starting up more enjoyable, but you're more likely to stick with it in the long run if you're doing something you love.
Third, do your research. There's a lot to think about when starting a business, from financing and marketing to legalities and insurance. Make sure you know what you're getting into before taking the plunge.
Fourth, put together a solid business plan. This will help you map out your goals and how you plan on achieving them. Knowing what you want to achieve and how you're going to get there is essential for any successful business venture.
Finally, don't be afraid to ask for help on how to start a home based business. Whether it's hiring an accountant or taking a small business course, there's no shame in seeking out professional help when starting your own home-based business. Getting expert advice can make all the difference in ensuring your new business gets off on the right foot.
4. Create a business plan
A business plan is an important tool for any entrepreneur or small business owner. It helps you to define your business goals, and map out a path to achieving them. It also forces you to look at your competition, and your target market to determine your marketing strategy. 
A well-crafted business plan can also help you to secure funding from investors or lenders. 
In short, a business plan is essential for anyone who wants to start a business. Without one, it will be difficult to make your business successful.
Here is what the SBA says: 
Here is what a good business plan should include –
Executive summary 

Company description 

Your business goals

Organization and management

A description of your product and services 
Market research
Outline of your marketing and sales plans
Financial projection analysis
Appendix
The purpose of a business plan is to give you a roadmap to follow and gives a document to present if you are requesting financing. 
9. Obtain Business Insurance
If you're running a home-based business, you might not think you need business insurance. After all, your home insurance policy should cover any damage to your home or personal belongings, right? Wrong. Home insurance policies typically exclude coverage for business-related activities. That's why it's important to have a separate business insurance policy in place to protect your home-based business.
Business insurance can help cover the cost of property damage, liability claims, and lost income if your business is forced to close due to an accident or natural disaster. It can also provide peace of mind knowing that you and your business are protected in the event of an unexpected setback. 
What are the benefits of starting a online home based business?
For many people, the appeal of a home-based business is the ability to be their own boss and set their own hours. However, there are also a number of other potential benefits, including lower overhead costs, greater flexibility, and increased convenience. In addition, working from home can provide a much-needed sense of structure and routine for stay-at-home parents or retirees. 
There are also tax advantages of a home based business. Home-based businesses have many tax advantages over traditional businesses. For one, you can deduct a portion of your mortgage or rent as business expenses. 
You can also sometimes also deduct the cost of utilities, such as electricity and internet service. In addition, you can take advantage of the home office deduction, which allows you to deduct a portion of your home expenses, such as repairs and maintenance. Finally, you can often avoid paying self-employment tax on your business income. 
You should always talk to a certified public accountant before you employ any of these tax saving to be sure you are filing the right paperwork and safe from any audits. 
what are the Pro and cons to starting a online
While there are many pros to starting a home based business there are also some cons.
Pros:
No commute
You get to be your own boss
You family life will be better balanced 
You can enjoy some tax breaks and write-offs
You have the opportunity to make more money
More control over your schedule
Lower overhead
Live wherever you want
Cons:
There could be more distractions from family members
No guaranteed income
You may have to purchase private insurance
It can be lonely 
Blurring of the lines between work and family 
Frequently asked questions about home based business
What kind of company can I start from home?
The best companies to start at home are: 
Freelance writing
Software code writing
Social media services
Service based business
Graphic design
website design
Virtual assistant
Service based business 
Which business is most profitable at home?
The most profitable business at home are:
Blogging
Drop shipping
Content website
SaaS businesses
Service based businesses
Freelancing
Online stores
Starting a business can be a great way to achieve financial independence and become your own boss. But with so many options out there, it can be difficult to know where to start. If you're looking for a business that can be profitable from the comfort of your own home, here are a few ideas to consider.
 If you have the skills and the drive, you can build a successful business right from your living room. So take some time to explore your options and find the perfect fit for you. With a little effort, you could be on your way to becoming your own boss in no time.
How can I start a small home business with little money?
Starting a small home business doesn't have to be expensive. In fact, there are several ways to get started with very little money. One option is to sell products or services online. There are a number of platforms that allow you to set up an online store with little to no upfront cost. 
Another option is to start a blog or website and generate income through advertising or affiliate marketing. If you have a particular skill or talent, you could also start offering your services as a freelancer. The key is to choose an option that best suits your skills and interests. 
With a bit of creativity and hard work, you can start a successful small home business on a shoestring budget.
Can you run small business from home?
Yes, you can run a small business from your home. There are a number of advantages to running a small business from home. For one thing, it can be very cost-effective, since you won't have to worry about office rental costs or other overhead expenses. Additionally, it can be much easier to manage your time and schedule when you're working from home. And finally, you'll have the freedom to create your own work environment that suits your needs and preferences. 
How can a beginner start a business?
Starting a business can be a daunting task, but with careful planning and a bit of hard work, it is possible to get your business off the ground. The first step is to come up with a business idea. This can be something as simple as starting a blog or an online store. Once you have an idea, you need to do some market research to see if there is a demand for your product or service. 
After you have determined that there is a market for your idea, you need to start putting together a business plan. This should include a detailed description of your business, your target market, and your marketing and financial goals. Once you have a business plan in place, you need to start raising money to fund your venture. This can be done through investing your own savings, taking out loans, or seeking out investors. 
With careful planning and execution, it is possible to start a successful business from scratch.