How to start online business from home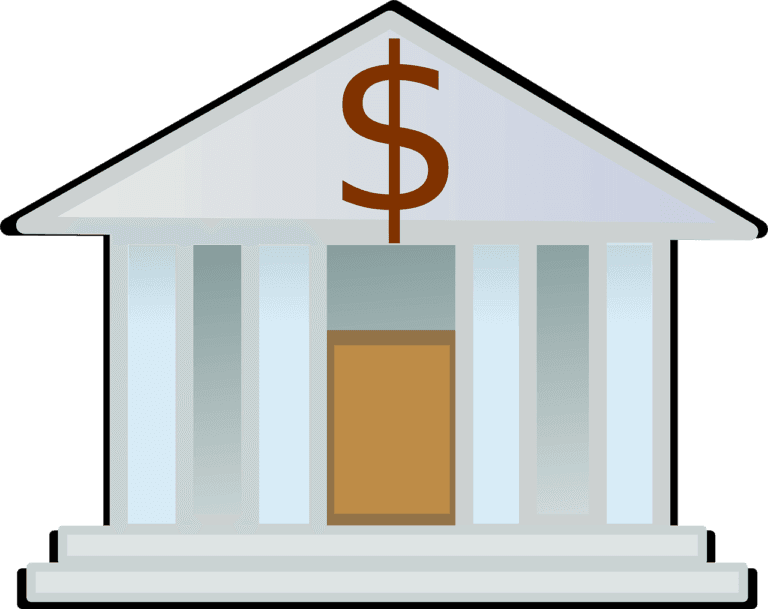 Starting a online business from home can be one of the best ways to start your own business. A lot of very successful business that are now household names got started as a home-based business. Like, Google, Facebook, Apple computers and a lot of software companies got a start at a home of their founder.
Have you ever thought about starting your own online business? It's a great way to earn extra income, and it can even become your full-time job if you're successful enough.
Here are a few reasons why you should start online businesses from your home:
1. You have complete control over your business.
You decide what products or services you want to sell, how you want to market them, and how much you want to charge. You're the boss, and there's no one telling you what to do.
2. Starting an online business is relatively inexpensive.
You don't need to rent office space or buy inventory upfront. In fact, many online businesses can be run completely from home.
3. You have the potential to reach a global audience with your online business.
If you build a successful e-commerce website, customers from all over the world can buy from you. This is unlike a brick-and-mortar business, which is limited to its local market.
4. Creating an online business gives you the opportunity to be creative and entrepreneurial.
If you have a unique idea for a product or service, an online business is the perfect platform to bring it to life.
So what are you waiting for? If you've been thinking about how to start an online business from you home, now is the time to take the first step. With so many advantages and so little risk, there's really nothing holding you back.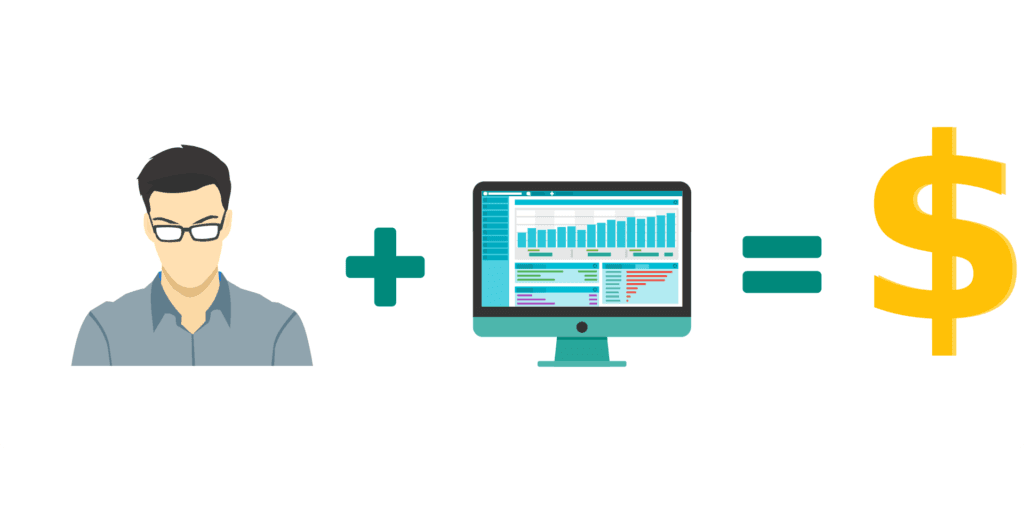 10 steps to start online business from home that can earn a million dollars.
Decide on a successful business idea
Finalize a name for you online business
Create a minimum viable product
Determine if you product is going to sell based on your MVP
Build you website
Start promoting your product
Finalize your business plan
Register your home based business
Obtain any licensure and requirements
Create separate financial accounts for your business
How to start online business from your home
Starting a online home-based business can be a great way to control your own work/life balance and earn a good income. But it's not always easy to get started, and there are a few things you should keep in mind if you're thinking of starting your own home-based business.
1. Make sure you have the time and commitment to devote to your business. A online business is a big responsibility, and you'll need to be able to dedicate the necessary time and effort to make it successful.
2. Choose a online business that you're passionate about. Not only will this make the process of starting up more enjoyable, but you're more likely to stick with it in the long run if you're doing something you love.
3. Do your research. There's a lot to think about when starting a business, from financing and marketing to legalities and insurance. Make sure you know what you're getting into before taking the plunge.
4. Put together a solid business plan. This will help you map out your goals and how you plan on achieving them. Knowing what you want to achieve and how you're going to get there is essential for any successful business venture.
Finally, don't be afraid to ask for help on how to start a online business from home. Whether it's hiring an accountant or taking a small business course, there's no shame in seeking out professional help when starting your own online business. Getting a expert's advice can make all the difference in ensuring your new business gets off on the right foot.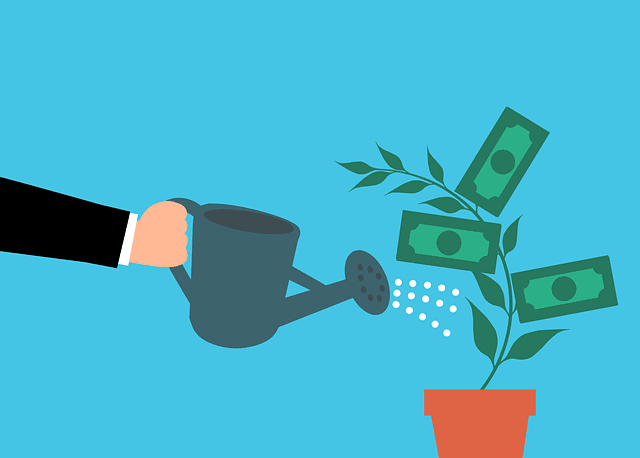 The 10 Steps to starting your online business based out of your home
1. Decide on a successful Idea for your online business
It all starts with an idea of the business that want to start. There are a lot of options out there for home based businesses and almost all of them can be started on a budget in your home.
The best online business ideas are going to be the ones you are passionate about and really think can solve a real problem while bringing value to the life of the users.
30 online business ideas that you can start from your home
Monetize a blog
Social media marketing
FBA (fulfillment by amazon) business
SEO Consulting
Social Media Management
Freelance e-book writing
Graphic Design Services
Print on Demand Services
Bookkeeping
Travel Planning
Event Planner
Translation
Editing
Freelance Researcher
Software coding and app development
Career Coaching
Consulting
IT Consulting
Web Design
Software development
Photography
Business Coaching
Video Editor
Tutoring
Online e-commerce store
Affiliate marketing
Telemarketing
Virtual Assistant
Stock trading
Pod Casting
There are plenty more but these are just a couple of ideas to get you started. If you want some more ideas here is a full list of a 101 business ideas to start online The chances are though that if you want to start a home based business you already have a good idea of what you want to do.
2. Come up with name for your business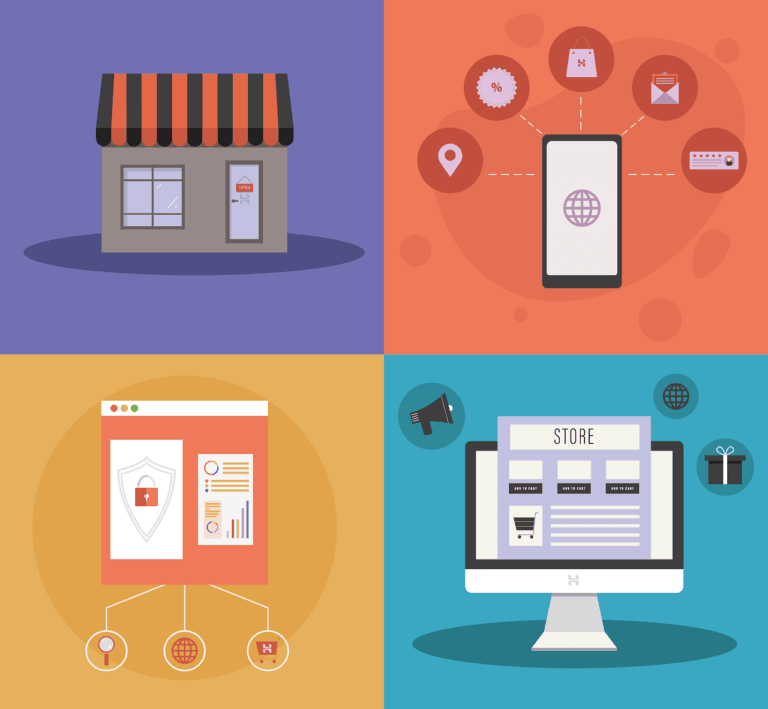 Naming a business is both an art and a science. While there are many factors to consider, the most important thing is to choose a name that accurately reflects the mission and values of your company.
How to pick a business name –
For example, if you are starting a SAS business, you might want to choose a name that evokes the feeling of usefulness and easy to use. On the other hand, if you are starting a technology company, you might want to choose a name that sounds innovative and modern.
Ultimately, the goal is to choose a business name that will attract attention and give potential customers a positive impression of your business.
You want to make sure that the name you use and want to start marketing is not taken and you can find a domain name that will work for a website.
If you are still struggling with a business name you can always use a business name generator like Shopify's free tool
3. Create a MVP (minimum viable product) of your online product or service
A minimum viable product, or MVP, is a product with the bare minimum features necessary to be successful. It is often used in the early stages of product development, when there is still much uncertainty about what features will be most valuable to users. By releasing a basic version of the product, companies can gather feedback from users and make adjustments before investing too much time and money into development. MVPs can also help to validate a business idea, by providing proof that there is real demand for the product. However, it is important to note that an MVP should not be released without proper planning and testing. Otherwise, it may fail to meet user needs and result in wasted effort. When done correctly, however, an MVP can be an invaluable tool for ensuring the success of a new product. The purpose of this is to determine if starting your online business from your home has potential and if you can find customers for it.
Before launching a online business, it is essential to conduct extensive market research. This will help to determine whether there is a demand for the product and what features consumers are looking for. Once this has been established, the next step is to create a minimum viable product (MVP).
This is a version of the product that has just enough features to be marketable, allowing businesses to gather feedback from consumers and make necessary improvements. The MVP should not be too complex or expensive to produce, as this could delay or prevent it from ever reaching the market. With careful planning and execution, an MVP can help businesses to assess the potential of a new product and make any necessary adjustments before making a larger investment.
Too many businesses get caught up in a lot of the other details of starting a home-based business without ever determining if anyone is going to purchase their product or service.
4. Determine if your online business is going to work based on MVP
Now is the time to make any changes to your online business that you discovered during testing your MVP. Every business has to pivot when they find out information from their users and the best businesses use this to their advantage.
5. Build your website
In today's digital age, a website is essential for any online business. But how do you go about building one? While there are many different web design platforms and coding languages to choose from, the basics of website construction are actually quite simple. Here's a quick overview of the steps involved in creating a website:
1. Choose a domain name and web hosting service. Your domain name is your website's address on the internet, and your web hosting service is what keeps your website online.
2. Design your website. You can use a web design platform like WordPress or Squarespace, or you can code your website from scratch using HTML, CSS, and JavaScript.
3. Add content to your website. This can include text, images, videos, and anything else you want to share with your visitors.
4. Promote your online business website. Once your website is online, make sure people can find it by promoting it on social media and online directories.
Building a website may seem daunting at first, but with a little time and effort, anyone can do it!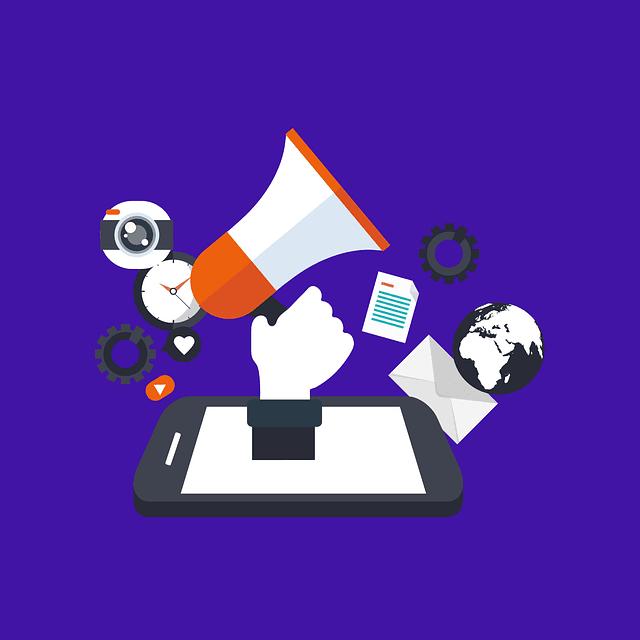 6. Start Promoting your business
Advertising and sales is going to be the biggest difference between success and failure for your online business. If you do not have any sales you will never make any money and if you do advertise your business you will not have sales.
There are many reasons to advertise your online business. For one, it can help you reach a wider audience and build brand awareness. Advertising can also help you generate leads and drive sales. Additionally, online advertising can help you build trust with potential customers and establish yourself as a credible source of information or products. Finally, online advertising can be a highly effective way of driving traffic to your website or online store. In order to maximize the benefits of advertising your online business, it is important to choose the right platform and create ads that are relevant and targeted to your audience. With careful planning and execution, online advertising can be a powerful tool for driving growth for your business.
If you're starting an online business, there are a number of ways you can get the word out about your startup. One of the most effective methods is online advertising.
1. place ads on popular websites and search engines, you can reach a large audience with your marketing message.
2. promote your business is through social media. Creating a strong presence on sites like Facebook and Twitter can help to raise awareness of your brand and generate buzz about your products or services.
3. don't forget the power of good old-fashioned word of mouth. Encouraging happy customers to spread the word about your business can help you to attract new customers and grow your business.
7. Finalize your business plan
A business plan is an important tool for any entrepreneur or small business online. It helps you to define your business goals, and map out a path to achieving them. It also forces you to look at your competition, and your target market to determine your marketing strategy.
A well-crafted business plan for your online business started in your home can also help you to secure funding from investors or lenders.
In short, a business plan is essential for anyone who wants to start a online business. Without one, it will be difficult to make your business successful.
Here is what the SBA says:
Here is what a good business plan should include –
Executive summary
Company description
Your business goals
Organization and management
A description of your product and services
Market research
Outline of your marketing and sales plans
Financial projection analysis
Appendix
The purpose of a business plan is to give you a roadmap to follow and gives a document to present if you are requesting financing.
8. Register your online internet businesses
Every business should be registered if you are going to be generating income from it. There are generally 3 different government levels you need to register with
This is what the SBA admin says:
Federal

You need to register at the federal level if you are creating a corporation
Register for a EIN number for employees

State

State tax id
If you need to register sales tax within the state
If you are register as any type of corporation

Local

Need a permit or license from your city or county
Local sales tax
Most local ordinances have a law requiring your to register your business if you going to be generating specific amount of income.
9. Obtain any licensure and permits requirements
Some business are going to require a business license and permits, and in order to operate the business, you will need to obtain a business licenses and permits from the government. The process of obtaining a business license can vary depending on the country, state, and city in which you are located. However, there are some general steps that you will need to follow.
1. You will need to determine the type of business license that you need. There are different licenses and permits for different types of businesses, so it is important to make sure that you get the right one.
2. Fill out an application. The application will ask for basic information about your business, such as the name and address of the business. You will also need to provide proof that your business is legitimate and that you have the proper insurance in place. Once your application has been approved, you will be issued a business license.
Depending on your location, you may need to renew your license on a yearly basis.
10. Create separate Financial accounts for your business
When you start a home-based business, it's important to create separate financial accounts. This will help you keep track of your business expenses and income, as well as ensure that you are paying the appropriate taxes.
Business Bank Account
As soon as you start accepting money for your services you should open a business banking account.
Common business account include a checking account, savings account and a merchant services account which allows you to accept credit and debit cards.
Some of the benefits of having a business banking account are
Personal liability protection by keeping your personal funds separate from your business funds
Creates a perception of professionalism. Your customers and clients are able to write check directly our to your business instead of you personally
When selecting a business bank account, be sure to compare fees and services to find one that best suits your needs. Once you have opened your account, be sure to deposit all of your business income into this account and pay all of your business expenses from this account.
Business Credit Card
You should have a separate credit card for you business. A business credit card can be a valuable tool for any small business owner. Not only does it provide a way to track expenses, but it can also help build business credit. This can be important when it comes time to apply for loans or other financing. In addition, many business credit cards offer rewards such as cash back or travel points. This can be a great way to save money on business expenses.
What are successful online business Models
There are a number of online business start models that can be successful. One popular model is the subscription model, whereby customers pay a recurring fee to access content or services. This model is often used by online publications, software companies, and streaming services. Another common online business model is the marketplace model, wherein businesses connect buyers and sellers of goods and services. This model is often used by online retailers and classifieds websites. Finally, the advertising model relies on selling advertising space to generate revenue. This model is commonly used by social media platforms and search engines. All of these models can be successful if executed properly.
Online business starting with a good online business owners model is key to the long term success for the business.
Unique Online business ideas you can start with today
There are endless opportunities for starting a home-based business these days. With the advent of the internet, businesses can now be based entirely online. This offers a whole host of advantages, from lower overheads to a wider customer base. If you're thinking of starting an online small business, here are just a few ideas to get you started.
One option is to start an online store. With platforms like Shopify and Woo Commerce, it's easier than ever to set up an online shop. You'll need to invest in some quality product photos and create attractive descriptions, but once you're up and running, an online store can be a great way to make some extra income.
Another option is to start an advice column or blog. If you have expertise in a particular area, you can offer your advice and insights to others. This can be done through writing articles or creating videos. You can then monetize your content through advertising or sponsorships.
There are endless possibilities when it comes to starting an online business. With a bit of creativity and some hard work, you can turn your idea into a successful reality.
Too many people give up on their online business before they've even really gotten started. They choose a product or service that nobody wants, or they try to sell something that's not related to their core product. If you want to be successful with an online business, you need to start by finding a product or service that people actually want to buy. Once you've found something that you can sell, it's important to focus on creating a strong relationship with your customers. The key to success is providing value and building trust. If you can do those things, you'll be well on your way to running a successful online business.
Products to sell in your online store
When it comes to selling products online, there are endless possibilities. However, not all products are created equal when it comes to selling online. To maximize your chances of success, you'll want to choose products that are in high demand and have a wide appeal. In addition, you'll want to choose products that are relatively easy to ship and have a low return rate. Some of the best products to sell online include clothing, books, electronics, and home goods. By choosing products that are in high demand and have a wide appeal, you'll be able to reach a large number of potential customers and increase your chances of making a sale.
When starting an online business, it's important to choose products that will sell well. There are a few factors to consider when making this decision. First, it's important to choose products that are in demand. This can be determined by looking at trends in the market and seeing what products people are searching for. Additionally, it's important to choose products that are unique and offer something that other businesses don't. This will help you to stand out from the competition. Finally, it's also important to consider the price point of the products you choose. Choose products that are affordable but still offer good value. By taking these factors into account, you can choose products that are likely to sell well in your online store.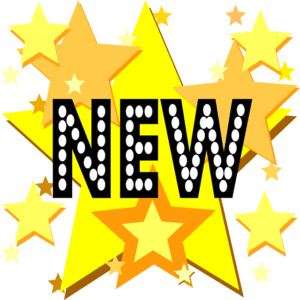 What are the benefits to start a online business from home
For many people, the appeal of a home-based business is the ability to be their own boss and set their own hours. However, there are also a number of other potential benefits, including lower overhead costs, greater flexibility, and increased convenience. In addition, working from home can provide a much-needed sense of structure and routine for stay-at-home parents or retirees.
There are also tax advantages of a home based business. Home-based businesses have many tax advantages over traditional businesses. For one, you can deduct a portion of your mortgage or rent as business expenses.
You can also sometimes also deduct the cost of utilities, such as electricity and internet service. In addition, you can take advantage of the home office deduction, which allows you to deduct a portion of your home expenses, such as repairs and maintenance. Finally, you can often avoid paying self-employment tax on your business income.
You should always talk to a certified public accountant before you employ any of these tax saving to be sure you are filing the right paperwork and safe from any audits.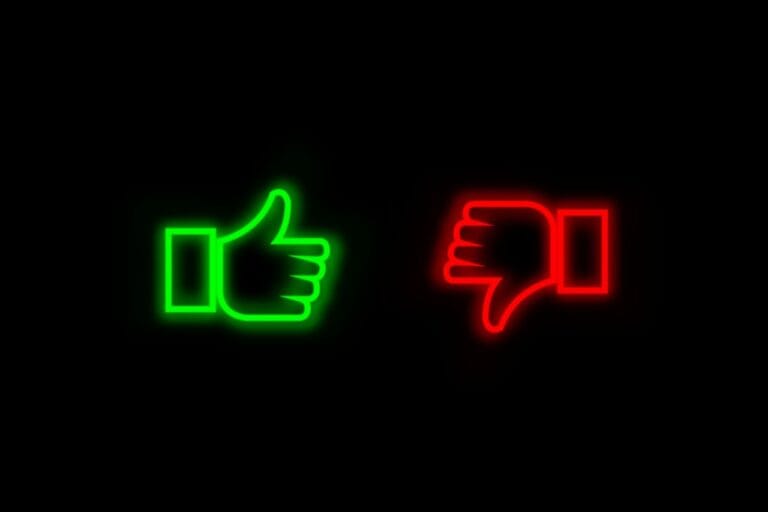 what are the Pro and cons to starting a online business?
While there are many pros to starting a home based business there are also some cons.
Pros:
No commute
You get to be your own boss
You family life will be better balanced
You can enjoy some tax breaks and write-offs
You have the opportunity to make more money
More control over your schedule
Lower overhead
Live wherever you want
Cons:
There could be more distractions from family members
No guaranteed income
You may have to purchase private insurance
It can be lonely
Blurring of the lines between work and family
FAQ's for how to start online business from home
How do I start a small online business from home?
Starting your own online business from home is a great way to achieve financial independence and live the lifestyle you've always wanted. But how do you get started? Below are some tips to help you get started on your online business journey.
1. Define your niche. What kind of products or services do you want to offer? Who is your target market? You need to have a clear idea of who you want to sell to and what you want to sell before you can start building your online business.
2. Create a website. Your website will be your online storefront, so it's important to make sure it's professional and easy to navigate. Use high-quality images, clear product descriptions, and easy checkout processes to give your customers a positive experience.
3. Drive traffic to your website. Once your website is up and running, you need to start driving traffic to it. There are a number of ways to do this, including SEO, social media marketing, and paid advertising.
4. Convert visitors into customers. Once you have people visiting your website, you need to convert them into paying customers. Offer incentives like discounts or free shipping to encourage people to buy from you. Make sure your checkout process is quick and easy so that people don't abandon their shopping carts.
5. Provide excellent customer service. Once someone has made a purchase from you, it's important to provide them with excellent customer service. This includes promptly responding to any questions or concerns they have, offering refunds or exchanges if needed, and following up after the sale is complete. By providing great customer service, you'll create loyal fans who will keep coming back for more.
How do I start an online business with no money?
To start a online business with no money you should focus on service based business. These are going to be businesses like copywriting, freelancing, and dropshipping.
Starting an online business can be a great way to get your entrepreneurial journey underway without a hefty initial investment. However, there are a few things you need to keep in mind if you want to start an online business with no money. First, you'll need to find a niche or market that you can tap into. This will be the foundation of your business, so it's important to choose something you're passionate about or have some knowledge of. Once you've pinpointed your niche, you'll need to create a website or online platform to reach your potential customers. This can be done for free using platforms like WordPress or Blogger. Finally, you'll need to generate traffic to your site through SEO techniques or social media marketing. If you follow these steps, you can start an online business with no money and begin turning a profit in no time!
Which online business is best from home?
The best online business from home are ones that easy to run online like blogs or affiliate websites.
What online business is best for beginners?
The best online business for beginners are ones that you are familiar with.
Do you need a business plan for your business?
Yes, Every business needs a plan. This can be as simple or as complex as you want to make it but at a minimum it should include
Business ideas
How you are going to acquire customers
A marketing plan
Financial projections
Can you start a online business with no money?
Yes it is possible to start a business with no money. Anyone can start selling their services online through Facebook or other social media sites. Once you have a few jobs you can start to invest in a website and some more online marketing.
Is drop shipping a good online business idea?
Yes, Dropshipping can be a good business idea, but you need to know what you are getting into first. The dropshipping model has lots of complex parts like sourcing your inventory, tracking shipping, dealing with refunds, and marketing your products. It takes a sizeable investment to get started and you want to make sure everything is in place before getting started.