How to start a in home care business in 2023
Starting a in home health care business in 2023 can be a great idea. Due to the aging baby boomers increase each year and the reluctance of children to put their parents in a skilled care facility starting a home care agency can work. In this guide on how to start a in home care business in 2023 I will show you step by step how to get started and the number one mistake to avoid.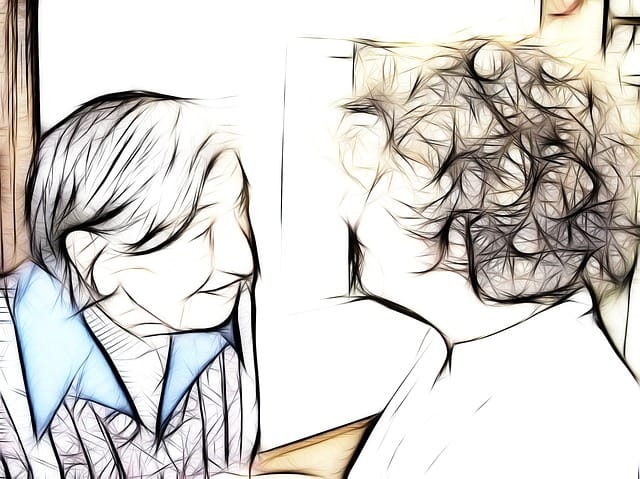 What is a in home care agency?
A home care agency is a type of business that provides various services to people in their own homes. These services can include everything from providing personal care and hygiene assistance to cooking meals and running errands.
 Home care agencies typically employ both medical and non-medical staff, and they are regulated by state and federal laws. In many cases, home care agencies are required to be licensed in order to operate. 
Home care agencies can be an invaluable resource for seniors, people with disabilities, and others who need assistance with activities of daily living. 
how to start a in home care business
Choose your niche
Register with the state
Obtain Medicare and Medicaid certifications 
Get Insurance
Hire Staff
Create a sales and marketing plan
Software
Create A formal Business plan
Open a business bank account 
Starting a home health agency steps
When starting a home heath care business, one of the most important decisions you'll make is choosing your niche. A niche is the type of home health care you specialize in, and it can be anything from wound care to helping with daily living activities to insulin administration. 
There are a few things to keep in mind when choosing your home healthcare business niche. 
1. Consider your skills and experience. What type of work are you most qualified to do? It's important to choose a niche that you're comfortable with and have a good understanding of. 
2. Think about the needs of your target market. What type of home health care do they need? 
3. Consider the competition. What types of home health care businesses are already in your area? 
By keeping these factors in mind, you'll be able to choose a niche that's right for you and your business.
2. Register with the state.
Before you can get started with your home healthcare agency, you will need to take care of some paperwork. One of the most important steps is to register your home health care agency with the state. This process can vary depending on the state in which you are operating, but it typically involves submitting an application and paying a fee. 
In order to bill Medicare, Medicaid and private insurances you will need to be registered with the state. The state is going to have specific criteria in place before they approve your registration. This can include business insurance, having a nurse on staff, and so many hours of training. 
You also need to to register your business name with the state for tax purposes. 
3. Obtain Medicare and Medicaid Certifications
If you are going to bill Medicare and Medicaid you will need to follow their certification process. This can include insurance, a specific bond amount you need to carry, and much more. 
This process can take a lot longer than expected. Be prepared to wait for the state and federal government to take their time. Some states do have a temporary license that you can use but be aware that if their are issues with your application they can deny payment for all the services you have provided. 
Becoming Medicare Certified is essential to starting a home health agency.
4. Get insurance for your home healthcare business
Business insurance is mandatory for home health care businesses. This is required by Medicare and Medicaid, and most private healthcare insurances to bill them for your services. 
Home healthcare businesses are susceptible to liability claims, theft, and damage to property. As a result, it is important to have the right liability insurance in place. Business insurance can help to protect your home healthcare business from financial losses due to these risks. 
Home healthcare business insurance typically includes coverage for liability, property damage, and business interruption. By investing in business insurance, you can help to safeguard your home healthcare business against potential financial losses.
Hiring staff can be one of the biggest challenges with running a home health agency. Home healthcare is a rapidly growing industry, and there is a great demand for qualified staff for home health care business. If you are thinking of starting a home health care business, it is important to know how to hire the right staff. 
The first step is to identify the skills and qualifications that your staff will need. Home healthcare providers must be able to provide quality care, so it is important to hire employees who have experience in the field. In addition, you will want to look for employees who are compassionate and have good communication skills. 
Once you have a list of desired qualities, you can begin the process of interviewing and hiring staff. When conducting interviews, be sure to ask behavioural Based Questions that will help you get a better sense of each candidate's qualifications. 
Home healthcare is a rewarding field, and by taking the time to hire the right staff, you can ensure that your business is successful.
6. create a sales and marketing plan for your medical home health care agency
As the baby boomer generation ages, the demand for medical home health care services is expected to increase. If you're thinking of starting a medical home health care agency, you'll need to put together a solid marketing plan. Here are a few tips to get you started.
1. identify your target market. Who are your potential clients? What needs do they have that your agency can address? Once you've identified your target market, you can begin to develop your marketing strategy.
2. create a strong branding campaign. Your medical home health care agency should have a professional logo and website. Make sure your materials are up-to-date and easy to understand. You'll also want to make sure your staff is well-trained and knowledgeable about your services.
3. get the word out about your medical home health care agency through advertising, public relations, and community outreach. Make sure potential clients know about the services you offer and how you can help them. 
Referral sources. 
Referral sources can one of your best lead generating strategies. Good referral sources can be social workers, doctor offices, therapy offices, senior centers, and anywhere else your ideal client trusts their opinion. 
You are going to need a strong website for your medical home health care agency. A medical home health care agency needs a website for several reasons. Website provides a way for potential clients to learn about the services offered by the agency. 
A website can be used to create an online community for clients and caregivers. This can provide support and information-sharing between clients and caregivers. 
Websites can be used to post updates on the latest news and developments in the medical home health care field. This can help to keep clients and caregivers informed about new treatments and technologies. 
Finally, a website can provide a way for medical home health care agencies to market themselves to potential clients. A well-designed website can help to attract new clients and grow the agency's business and a website allows you to provide information to potential clients and gives your business credibility. 
Google my Business account
A Google My Business account is a free tool that allows healthcare businesses to manage their online presence across Google, including Search and Maps. 
By verifying and editing your business information, you can help customers find you, contact you, and learn more about your home healthcare business. Plus, you can use the insights from your account to improve your marketing and operations. 
To get started, create or claim your business listing on Google My Business. Then, add photos, adjust your hours, edit your location, and manage your reviews. 
Finally, keep an eye on your Insights to see how customers are finding and interacting with your business online. With a little effort, you can make sure that your home healthcare business is easy to find and engaging for potential customers.3
Run Google and Facebook ads
As a home healthcare business, running Google and Facebook ads can be a great way to reach your target audience. By targeting people who are interested in home healthcare, you can ensure that your ads are seen by people who are the most likely to be interested in what you have to offer. 
In addition, running ads on these platforms can be a cost-effective way to reach potential customers. By carefully targeting your ads and budgeting your ad spend, you can ensure that you get the most bang for your buck. 

Create a Facebook page
Facebook is a powerful tool that can help you promote your home healthcare business. By creating a Facebook page, you can reach a larger audience and connect with potential customers. 
A Facebook page allows you to post updates and special offers, which can help to generate interest in your business. Plus, Facebook provides an easy way for customers to leave reviews and feedback, which can help to build your reputation. 

A medical home care business requires accounting software to manage patient medical records, keep track of medical billing and coding, and maintain a secure database. The software must be able to generate reports on medical claims and denials, as well as provide analysis of medical coding. 
In addition, the software must be able to interface with other medical software systems, such as electronic medical records (EMR) and practice management systems (PMS). 
A medical home care business needs accounting software to ensure accurate financial reporting, compliance with government regulations, and to improve operational efficiency.
1. CRM (customer relationship management) software
CRM software allows you to keep important pieces of information about your customers in your data base. This can be information like, soap notes, chart notes, contact information, next of kin, POA, and advanced directives that all your staff need access to. 
The medical billing software allows you to submit invoices to insurance companies and track payments. 
3. Accounting/Payroll software
Your medical home healthcare business needs accounting software. Accounting and payroll software can save your medical businesses time and money. Software can automate tasks, such as invoicing and tracking expenses, and can provide real-time visibility into a company's financial health.
 Payroll software can also help your medical home care businesses to comply with tax laws and regulations. By automating payroll, businesses can ensure that employees are paid correctly and on time. 
Many payroll software programs offer features such as direct deposit and online pay stubs, which can save employees time and hassle. Overall, accounting and payroll software can be a valuable tool for home care businesses of all sizes.
Frequently asked questions about starting a in home care health business
Is a home care business profitable?
A home healthcare business can be profitable if you manage it correctly. You must keep your overhead low and make sure you submit all your bills to insurance for reimbursement in a timely manner. 
is an in home care business a good business to start?
Home healthcare is one of the most rapidly growing industries in the United States. The aging Baby Boomer population is driving demand for home healthcare services, as more and more people prefer to receive care in the comfort of their own homes. Additionally, the Affordable Care Act has expanded access to home healthcare by providing coverage for a wider range of services. As a result, starting a home healthcare business can be a very wise investment.
There are a few things to keep in mind if you're considering starting a home healthcare business. First, you will need to obtain the necessary licenses and certifications. You will also need to create a business plan and find experienced staff members. However, if you're willing to put in the work, starting a home healthcare business can be a very rewarding experience.
Do i need a license to start a home health care business?
Depending on the state in which you plan to operate, you may need to obtain a license from the state health department or other regulatory body. This license will allow you to legally provide home healthcare services and will help ensure that your business meets all applicable safety and quality standards. 
You will also need to obtain insurance for your business. This will protect you and your employees in the event of an accident or injury. When starting a home healthcare business, it is important to do your research and be prepared for all the necessary steps. 
How much money you need to start a healthcare business?
Starting a home healthcare agency can be a costly endeavor. You will need to obtain licenses and certifications, rent office space, buy insurance, and hire staff. The exact cost will depend on the state in which you are starting your business and the services you plan to offer. However, you can expect to start up a home healthcare agency for around $50,000. While this may seem like a lot of money, it is possible to get funding from venture capitalists or small business loans. 
How do you manage a healthcare business
Any business, including a healthcare business, needs careful management to be successful. But there are some specific aspects of managing a healthcare business that require special attention. First and foremost, it's important to ensure that your patients receive high-quality care. This means having a well-trained staff and maintaining strict sanitary standards. It also means staying up-to-date with the latest medical advances and investing in new technology as needed. In addition, you'll need to keep an eye on your finances and make sure that you're billing correctly and collecting payments in a timely manner. And finally, it's important to build good relationships with the other businesses in your community, such as hospitals, clinics, and pharmacies.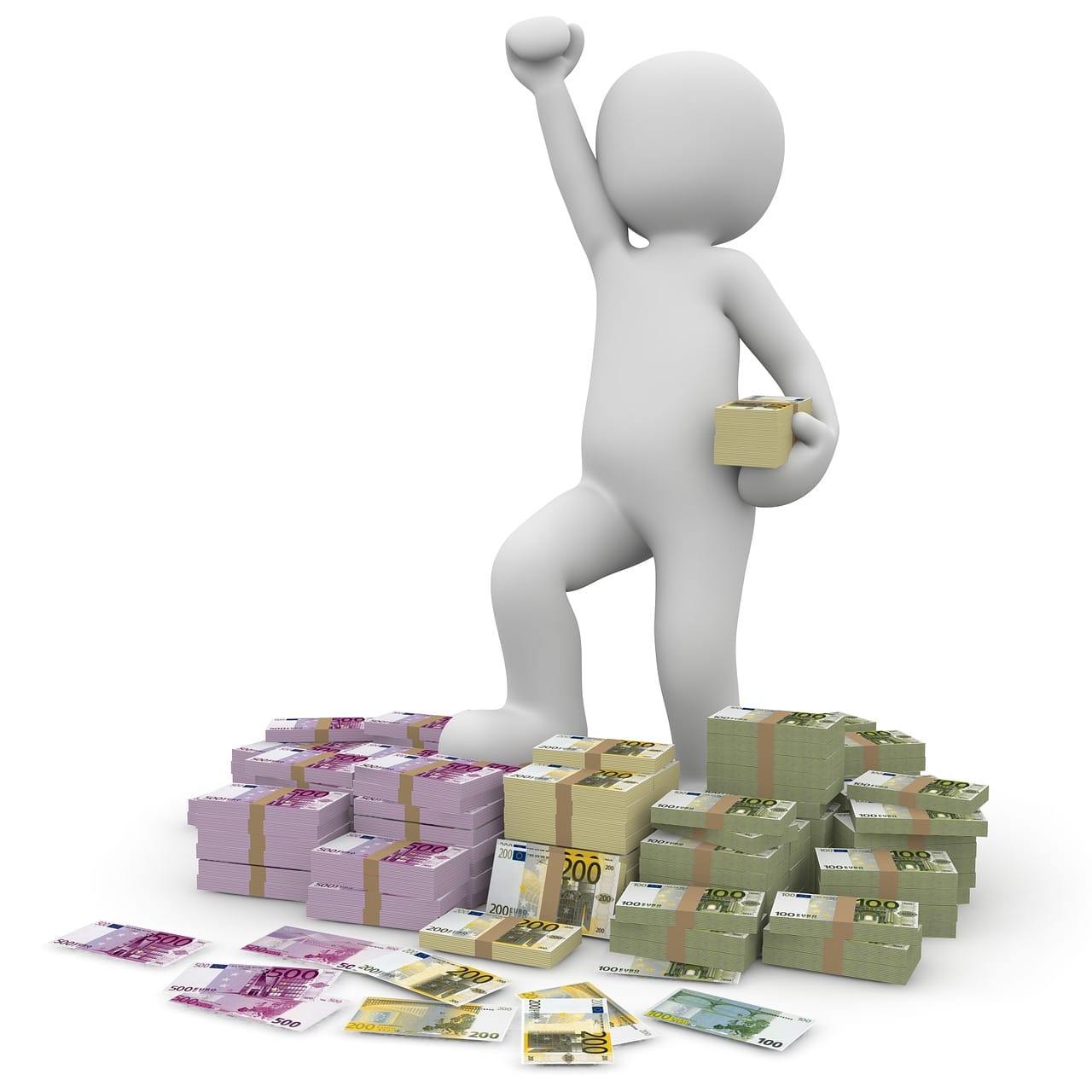 7 most profitable business you can start this year