How to Start a Cupcake Business From Home
Starting a cupcake business from home can be a great way to make money. Cupcakes are easy to bake and decorate, and there is always a market for them. You can sell your cupcakes at community events, farmer's markets, or even through online orders.
To get started, all you need is a good recipe, some basic baking supplies, and some creative decoration ideas. Cupcakes are a fun and delicious treat that everyone enjoys, and starting a cupcake business is a great way to earn some extra cash.
Cupcakes are becoming increasingly popular, as pastry chefs turn them into works of art. This trend has created a demand for cupcakes that goes beyond the traditional birthday cake. If you have the skills to create beautiful cupcakes, then you could start your own cupcake business.
There are a few things to consider before starting any business, but a cupcake business has some unique considerations. For example, does your local health laws allow you to bake food in your home kitchen and sell it commercially?
If you are willing to put in the time and effort, then starting a cupcake business from home could be a great way to use your talents. With a little planning and some creativity, you could be on your way to success.
How to Start a cupcake business from home
Check with your local department of health or the department of agriculture for their cottage food law
Come up with a catchy business name 
Pick a niche to focus on initially
Register your business as needed according to the local cottage food laws
Come up with your own design and recipes
Create a MVP (minimum viable product) of your best cupcake to start testing and to see if it will sell. 
Start Marketing your cupcake business
Obtain the equipment you need
Get business insurance
Start selling cupcakes
10 Steps to starting your home based cupcake business
Starting a home-based business can be a great way to control your own work/life balance and earn a good income. But it's not always easy to get started, and there are a few things you should keep in mind when your starting your business. 
Make sure you have the time and commitment to devote to your business. A home-based business is a big responsibility, and you'll need to be able to dedicate the necessary time and effort to make it successful.
Finally, don't be afraid to ask for help on how to start a home based business. Whether it's hiring an accountant or taking a small business course, there's no shame in seeking out professional help when starting your own home-based business. Getting expert advice can make all the difference in ensuring your new business gets off on the right foot.
1. Check with your local department of health or the department of agriculture for their cottage food law
Most people are unaware of the regulations governing the production and sale of processed foods. Each state has different rules and laws, so it's important to get proper advice from a specialist in each state. For example, some states allow sales of certain foods at farmer's markets, while others prohibit sales altogether. These rules are often called cottage food laws or home-food processing rules. Typically, the department of health (or the department of agriculture) approves and oversees cottage food businesses. 
Most states now have these cottage food laws in place that don't require a licensed kitchen. This means that you can sell items like jams and jellies, as well as baked goods that don't require refrigeration, at a farmers market or roadside stand. You don't need a licensed kitchen or any inspections to do this. However, it's important to check with your state's regulations to see what is allowed. By following these regulations, you can ensure that your processed food business is legal and successful.
For example this is what Minnesota cottage law says
2. Come up with name for your business
Naming a business is both an art and a science. While there are many factors to consider, the most important thing is to choose a name that accurately reflects the mission and values of your company. 
See 49 trendy cupcake business names
How to pick a business name – 
For example, if you are starting a gluten free cupcake food business, you might want to choose a name that evokes the feeling of freshness and wholesomeness. On the other hand, if you are starting a trendy cupcake business, you might want to choose a name that sounds innovative and modern. 
Ultimately, the goal is to choose a name that will attract attention and give potential customers a positive impression of your business.
You want to make sure that the name you use and start marketing is not taken and you can find a domain name that will work for a website.
If you are still struggling with a business name you can always use a business name generator like Shopify's free business name generator tool
3. Pick a niche to focus on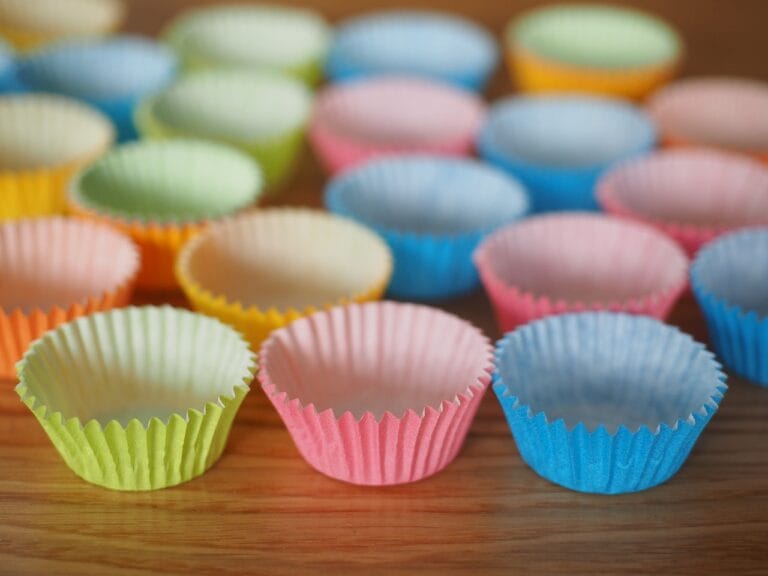 It can be tempting to try to be all things to all people, especially when you're first starting out in business. However, it's important to remember that not every customer is your ideal customer. In fact, trying to appeal to everyone can actually make it harder to stand out and build a successful brand. That's why it's always better to niche down and focus on a specific group of people. When you're clear about who you're trying to reach, it becomes much easier to create messages that resonate with them. And when you have a focused target audience, you're more likely to attract the attention of the media and other influencers. 
Some examples are:
Birthday cupcakes
Gluten free cupcakes
Wedding cupcakes
Preservative free
Extra large
Trendy designs
Custom designs for advertising 
Corporate events
By starting with a niche you will get known faster within that circle of influence and start getting more referrals.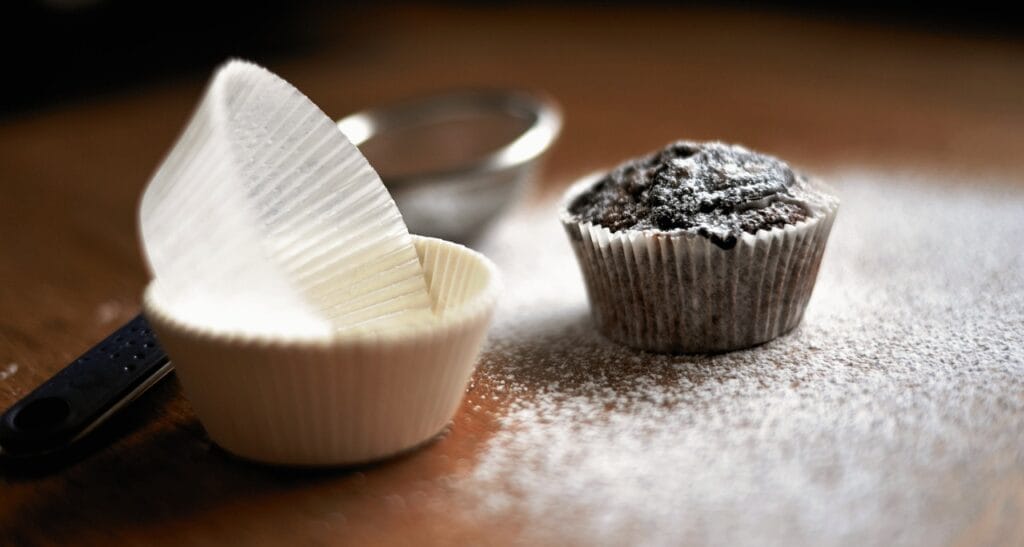 4. Obtain any licensure and permits requirements that your cottage laws require
Some business are going to require a business license and permits, and in order to operate the business, you will need to obtain a business licenses and permits from the government. The process of obtaining a business license can vary depending on the country, state, and city in which you are located. However, there are some general steps that you will need to follow. 
1. You will need to determine the type of business license that you need. There are different licenses and permits for different types of food businesses, so it is important to make sure that you get the right one. 
2. Fill out an application. The application will ask for basic information about your business, such as the name and address of the business. You will also need to provide proof that your business is legitimate and that you have the proper insurance in place. Once your application has been approved, you will be issued a business license. 
Depending on your location, you may need to renew your license on a yearly basis. 
5. Come up with your custom designs and flavors for your cupcakes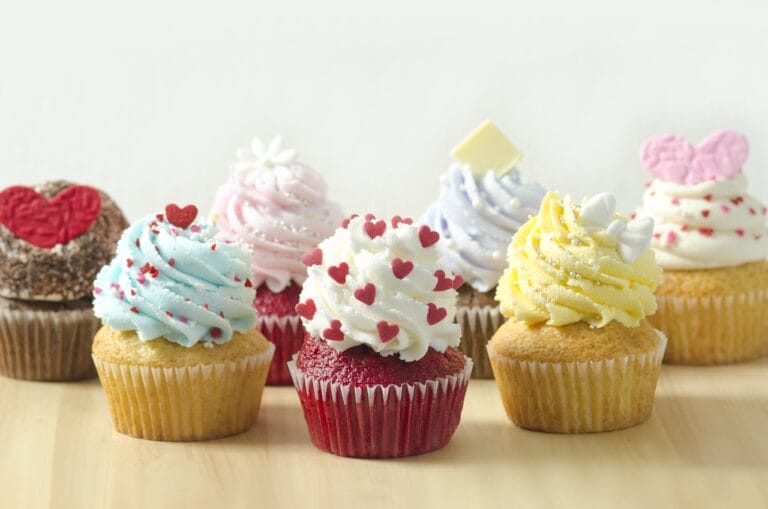 Now that you have a name and everything else in place its time to come up with a cupcake that you will be known for. 
The more unique you can make your cupcake the better chance you have of success. Clients that support home based business want something that is unique and they cant find in a store. 
Cupcakes can come in a variety of flavors and designs that can suit any occasion. For example, cupcakes with vanilla frosting and sprinkles are perfect for a birthday party, while cupcakes with chocolate frosting and a simple design are ideal for a more formal event.
Cupcakes can also be customized to match the theme of an event or the season. For instance, cupcakes with autumn-themed designs are perfect for a fall wedding, and cupcakes with Valentines-themed decorations are ideal for a romantic dinner. No matter what the occasion, there is a cupcake flavor and design that will suit it perfectly.
6. Start Marketing your cupcake business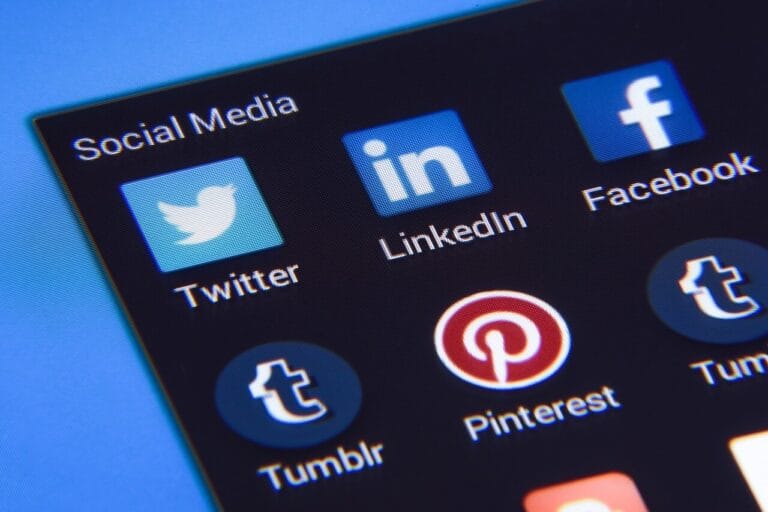 Starting a cupcake business can be a delicious way to make money. But before you start whipping up show-stopping cupcakes, you need to think about your marketing strategy. You need to find a way to make your cupcake business stand out in a sea of other bakeries. Traditional marketing methods like print advertisements and radio commercials can be expensive, so you may want to focus on digital and word of mouth marketing. 
Create a social media profile for your cupcake business and post enticing photos of your cupcakes. Use relevant hashtags so that people searching for cupcakes can find your business. You should also create a website for your cupcake business. Include information about your cupcakes, as well as contact information and directions to your bakery. 
1. Create a website for your business
A well-designed website is essential for any cupcake business. A clear and attractive website helps to set your cupcakes apart from the competition and gives customers all the information they need to make a purchase. When designing your website, be sure to include clear photos of your cupcakes, as well as a detailed description of your flavor offerings. You should also list your cupcake prices and provide a way for customers to contact you with any questions or special requests. By taking the time to create a professional and informative website, you'll be well on your way to success in the cupcake business. Selling Cupcake online can be a good way to boost your revenue
2. Create a social media profile on Pinterest and Facebook
It's time to create a social media profile on Facebook. Here's why: with over 2.7 billion monthly active users, Facebook is the perfect platform to reach new potential customers. Plus, with Facebook's powerful advertising tools, you can target your ads to people who are most likely to be interested in your cupcakes. 
3. Tell everyone you know that you have cupcakes for sale
In today's competitive cupcake market, word of mouth advertising can be a powerful tool for promoting your business. When customers have a positive experience with your cupcakes, they are more likely to tell their friends and family about it. This can help to generate new customers for your business. Furthermore, customers who have a good experience with your cupcakes are more likely to come back again and again. Thus, word of mouth advertising can be an important part of building a successful cupcake business.
4. Start offering them at local baking meetup like farmers markets and charity bake sales
8. Start obtaining the equipment you need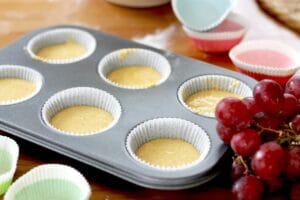 Things you will need for your home-based cupcake business
Cupcake pans
Cupcake liners
Packaging materials
Promotional Materials
Computer
Internet access
Oven
Mixing equipment
Bowls
Point of sale software
9. Get Business insurance
If you're thinking of starting a cupcake business, one of the first things you'll need to do is obtain business insurance. This will protect you financially in the event that something goes wrong, such as if someone gets sick from eating one of your cupcakes. It's important to understand that different types of businesses will require different types of insurance, so it's important to speak with an insurance agent to figure out what type of coverage you'll need. You should also make sure to shop around and compare rates from different insurers before making a decision. By taking these steps, you can ensure that your cupcake business is protected in the event of any unforeseen problems..
10. Start making cupcakes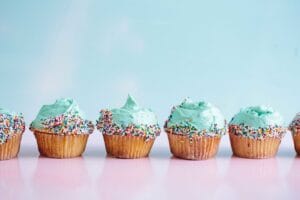 Frequently asked questions about how to start a cupcake business from home
How do I start selling cupcakes from home?
To sell cupcakes from home you need just a couple of things. First, you will need to come up with a cupcake recipe that is both delicious and unique. Next, you will need to create an attractive cupcake packaging design. Finally, you will need to market your cupcakes to potential customers. While this may sound like a lot of work, if you are passionate about cupcakes, it can be a fun and rewarding experience. With a little hard work and creativity, you can turn your love of cupcakes into a successful business.
How much does it cost to start a cupcake business?
The estimated costs to start a cupcake business can be anywhere from $10,000.00 to $50,000 but it doesn't have to be that much. With a little bit of creativity you can get started for less than a $1,000.00 dollars.
Starting a cupcake business can be a relatively affordable way to become your own boss. Of course, there are some initial costs that you'll need to consider, such as the cost of ingredients, cupcake liners, decorating supplies, and packaging. But if you're smart about where you source your supplies, you can keep your start-up costs reasonable. One cost-saving tip is to buy cupcake ingredients in bulk from online retailers or wholesale clubs. You should also consider whether you'll need to rent commercial kitchen space or if you have a suitable kitchen at home that you can use for baking. If you plan to sell your cupcakes at farmers markets or other events, you'll also need to factor in the cost of renting a booth or table. Overall, with a little planning and creative thinking, it's possible to start a cupcake business on a budget.
Can you start a cupcake business from home?
Yes you can start a cupcake business from home as long as you local cottage laws allow it. It is important to check with your local FDA representative to verify that you can sell food cooked in a residential kitchen. 
Cupcakes have become a popular treat in recent years, with bakeries popping up all over the country. But you don't need a brick-and-mortar store to sell cupcakes. In fact, starting a cupcake business from home can be a great way to get started in the food industry.
There are a few things you'll need to get started, like a good cupcake recipe, some basic baking supplies, and packaging materials.
Is a cupcake business profitable?
Yes, Starting a cupcake business can be very profitable. And starting a cupcake business can be a delicious way to make money. However, it's important to understand the cupcake market before diving in. There are many existing cupcake businesses, so it's important to find a niche. For example, you could focus on vegan cupcakes, gluten-free cupcakes, or cupcakes with unique flavor combinations. You'll also need to consider your target market and price point. Once you've done your research, it's time to start baking! If you make delicious cupcakes and market them well, your cupcake business can be profitable.
The important thing is to keep your costs low when you are just getting started. Don't invest in fancy equipment or rent out a big kitchen until you have the volume to make that work of the long term. You are better off investing in marketing until you have too much business to handle and then upgrade your equipment. 
related articles you may like