How to start credit repair business from home
Starting a credit repair business from home can be a good opportunity. With everyone drowning in credit card debt, and a good credit score vital to getting any type of loan, more and more people are looking for credit repair companies. In this guide on how to start a credit repair business from home I will show you the steps to getting started, and what to pitfalls to avoid when starting your credit repair business.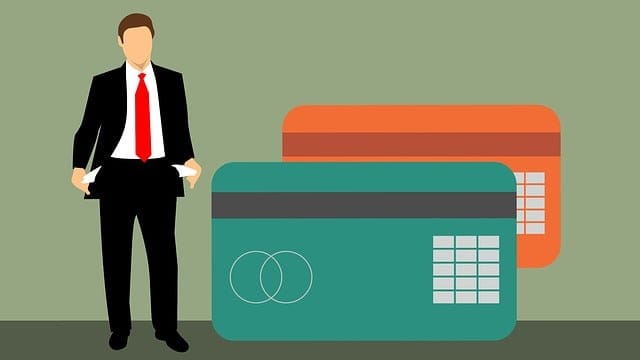 What is a credit repair business?
A credit repair business is a third party that contacts the credit reporting companies on behalf of their clients. In exchange for a fee the company will dispute inaccurate or negative information and help improve their clients credit score over time. 
how is credit repair different than credit counseling?
Credit counseling does not involve any actual work of contacting the credit reporting agencies. A credit counseling firm will counsel their clients on how to improve their credit typically by paying down debt and to limit their discretionary spending. 
Know the laws in each state!
Before you start your credit repair business you need to know the laws in the state that you are operating out of. Each state has specific laws regarding licensing and bonds and if you are required to be incorporated. 
All credit repair laws can be divided into two separate categories, federal and state. Federal laws are required to be followed no matter what state you operate out of where state laws only apply to the state you operate out of. 
Credit Repair Organizations Act (cROA)
The credit repair organizations act, prohibits untrue misleading representations and requires certain affirmative disclosures in the offering or sale of "credit repair" services. The act bar companies offering credit repair services from demanding advance payment, requires that credit repair contracts be in writing and gives consumers certain contract cancellation rights. 
steps to starting a home-based Credit repair business
When starting a credit repair business there are specific steps you should take to make sure you are successful. Here are the basic steps to starting a credit repair business. 
Choose a Niche
Start a blog
Create your pricing plan
Start marketing your credit repair business
Obtain insurance and a Surety bond
Create your contracts 
Find a Payment processor for your business
Become certified in credit repair
starting a credit repair agency.
When starting a credit repair business, one of the most important decisions you'll make is choosing your niche. A niche is the type of client you want to work with, and it can be anything from specific credit scores to bankruptcy. There are a few things to keep in mind when choosing your niche. 
1. Consider your skills and experience. What type of work are you most qualified to do? It's important to choose a niche that you're comfortable with and have a good understanding of. 
2. Think about the needs of your target market. What type of services do they need? 
3. Consider the competition. What types of credit repair businesses are currently targeting your clients? 
By keeping these factors in mind, you'll be able to choose a niche that's right for you and your business.
Starting a blog can be a great way to showcase your expertise on credit repair. It will also allow you to post some testimonials and show potential clients that you can get results. 
Every potential client is going to have the same question, can this company get me results and can the be trusted. Establishing trust is going to be the hardest part of getting your first customers. 
On your blog you should share enough information so that if a client wanted to dispute the charges themselves they could follow your step by step guide. Now, 90% of your clients will not do this because once they look at your detailed step by step plan they will realize that it is too much work and they will hire you to do it for them. 
3. Create your pricing plan
Determine what you are going to charge for credit repair and how you your plan is going to be structured based on the laws of the state you operate in. 
Most pricing plans ask for a fee upfront to take a look at their credit report and then a monthly fee after the work has been done. 
The CROA act does not allow you to collect a fee upfront for work that has not been done. You need to be careful to follow all the guidelines within the CROA to verify that you are compliant. 
4. Marketing your credit repair business
You should start marketing your credit repair business as soon as possible. It is going to take a while for customers to start coming in and to close your first sale. 
There are a lot of different ways to market you credit repair business but here are a couple of the best. 
PPC ads stand for Pay per a click advertising. These are the ads you see at the top of the Google search results and in Facebook posts. The great thing about these ads is that you only pay when someone clicks on your ad, and lands on your landing page. 
PPC ads work the best when you know your target market and you have niched down enough to really target your ideal customer. 
Referrals are leads that come from other businesses that recommend your services to others. These are going to be your highest converting leads it is one of the best ways to get your business off the ground. You should contact the businesses that your ideal customers are going to like, accountants, bankruptcy lawyers, bankers, and anywhere else someone may be seeking a loan. 
Videos are one of the highest converting mediums right now with YouTube and TikTok. This gives you a great way to showcase your expertise and give advice. Whenever someone becomes a teacher they become a perceived expert in their field.  
5. Obtain a license and Surety bond
This is where knowing your states requirements is going to come into play. You need a surety bond and a license before you are allowed to accept any money for your home based credit repair services. 
6. Create a template for your contracts
The CROA requires you to have a written contract before you can start any work and accept any payment for your credit repair business. 
The best written contracts are very specific so your client knows up front exactly what you are going to attempt to do, the steps you are going to take, and what the expected outcome is. Be careful not to offer any guarantees that you cannot be sure of. 
This is where good credit repair software comes in handy. The best business credit repair software allows you to create contracts that are in compliance with state and federal laws. 
7. Find a credit card processor
If you want to accept payments for your credit repair business you need to find a processor that will process them for you. The credit repair industry is considered a high risk industry and it can be hard to find a company that will process your credit card payments. 
Some payment processors that will accept a credit repair company
Payment cloud
Reliable high-risk merchant services provider with negotiable terms

Soar Payments
Fully featured high-risk merchant services provider with easy, automated process. 

Instabill
Reputable international merchant account provider. 
8. Become certified in credit repair
Becoming certified can give you a competitive advantage, it is one more trust factor that you can provide to show your potential clients that you are legitimate and know what you are doing. 
Credit Repair Business Plan
1. Create a business plan for you credit repair business
A business plan is an important tool for any entrepreneur or small business owner. It helps you to define your business goals, and map out a path to achieving them. It also forces you to look at your competition, and your target market to determine your marketing strategy. 
A well-crafted business plan can also help you to secure funding from investors or lenders. 
In short, a business plan is essential for anyone who wants to start a business. Without one, it will be difficult to make your business successful.
Here is what the SBA says: 
Here is what a good business plan should include –
Executive summary 

Company description 

Your business goals

Organization and management

A description of your product and services 
Market research
Outline of your marketing and sales plans
Financial projection analysis
Appendix
The purpose of a business plan is to give you a roadmap to follow and gives a document to present if you are requesting financing. 
Credit Repair Business Software
Good software can make your job easier and you business more money. 
The best software for credit repair business right now are
Dispute Bee
Credit repair cloud
Credit Detailer
How much money can you make with a credit repair business
If you have enough clients you can make a lot of money with a credit repair business. On average a credit repair business makes between $45,000 – $250,000 a year for home based business. 
Is starting a credit repair business worth it?