How to start a craft business from home 5 Easy Steps
Are you feeling craft? Do you know that you can turn your hobby into a fulltime income. The Craft space is expected to grow to a value of over 50 billion by 2024. This is a huge number and there is a ton of potential there. Just look around at the stores like "Hobby Lobby and Michaels" that have made business out of crafts that are now billion dollar brands. If you can grab just a small piece of that pie you can have a very lucrative side business of full time job. In this guide on how to start a business from home I will show you 5 east steps to getting started.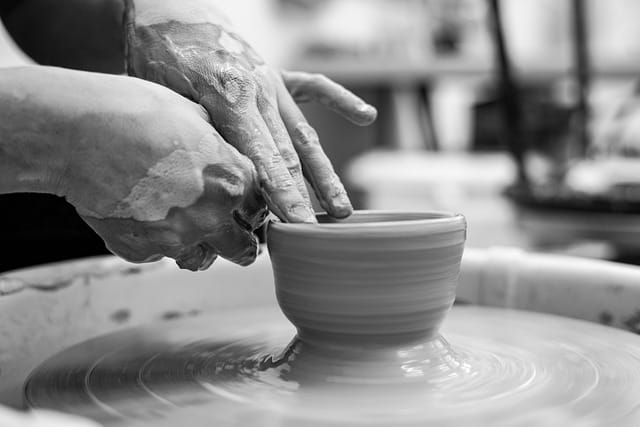 Crafts are typically defined as activities that involve the creation of objects using one's hands, and often involve the use of traditional craftsman techniques. In some cases, crafts may also refer to the objects that are created through these activities. 
Common crafts include woodworking, glassblowing, weaving, and pottery. While crafts are often associated with artisans and skilled labor, many crafts can be learned by people of all skill levels. In recent years, crafts have become popular as a hobby for people of all ages. 
The popularity of crafts has led to the development of online communities and resources dedicated to sharing tips, advice, and ideas for new projects. 
5 steps on how to start a craft business from home
A craft business is a create enterprise that is focused on making and selling handmade products. These business can be run from home on a small scale. Most craft businesses are stated by hobbyist who want to turn their passion into a business. The one thing that all craftsman have in common is there desire to product quality crafts that are unique to them. 
Pick your niche
Market research
Determine how you are going to market and sell your crafts
Register your business

Get Crafting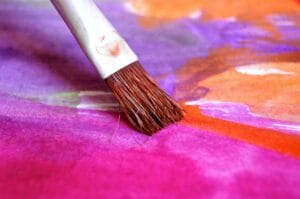 When starting a craft business, one of the most important decisions you'll make is choosing your niche. A niche is the type of work you specialize in, and it can be anything from paint, pottery or woodworking. 
There are a few things you should keep in mind when choosing your niche. 
1. Consider your skills and experience. What type of work are you most qualified to do? It's important to choose a niche that you're comfortable with and have a good understanding of. 
2. Think about the needs of your target market. What type of craft are they most likely to buy? 
3. Consider the competition. Is there a gap in the market that you could fill with your craft business? 
By keeping these factors in mind, you'll be able to choose a niche that's right for you and your craft business.
Before diving into a craft business, it is important to do your homework and understand the market you will be entering. This research will help you determine what products are in demand and what price point you need to stay competitive. 
The best way to gather this information is to look online, visit local craft stores and craft fairs. Pay attention to what products are selling well and at what price point. You can also talk to craft store owners and other business owners in the industry to get their insights. With a good understanding of the market, you will be in a better position to start your craft business off on the right foot.
Find your ideal audience: 
When doing your market research you need to keep in mind who is your ideal audience. Baby blankets may be primarily purchased by new parents, but they can also make great gifts for relatives at baby showers. 
When researching your audience, think about their primary goals for buying your product, as well as their pressing pain points. You should also consider their age, gender, and location, as well as their behavior when browsing online. 
This will help you to craft targeted marketing messages that are more likely to resonate with your audience and convert into sales.
3. Determine how you are going to market and sell your crafts
There are 6 primary places where you should focus your advertising for your home craft business. 
Local
Pinterest
Facebook
Instagram
Shopify Store
Etsy
Marketing your craft business can seem like a daunting task, but there are a few simple steps you can take to get started. First, identify your target audience. Who are you selling to? What kind of craft are they interested in? Once you know who your audience is, you can start to craft a marketing strategy that will appeal to them. 
Next, consider your budget and what kind of marketing activities you can afford to undertake. There's no point in spending money on ads if you can't afford to run them for a sustained period of time. 
Finally, think about the different touchpoints where your target audience might come into contact with your brand. This could be online, through social media, in person at craft fairs, or through word-of-mouth. 
By thinking about these three factors, you'll be well on your way to marketing your craft business successfully.
Local: One of the best ways to get started is by participating in craft fairs and shows. This will give you an opportunity to meet potential customers and show off your work. You can also use social media to reach a wider audience. Create a Facebook page or Instagram account for your business, and post photos of your products. Be sure to include contact information so that interested customers can reach you. By taking these steps, you'll be well on your way to success as a local crafter.
Pinterest
If you're a crafty person with a business to promote, Pinterest can be a great marketing tool. Here are some tips for using Pinterest to market your craft business:
1. Use high-quality, eye-catching images. Since Pinterest is primarily a visual platform, the quality of your images is essential. Be sure to use clear, well-lit photos that showcase your products in their best light.
2. Create pins that are keyword-rich and informative. In addition to using keywords that describe your products and craft business, be sure to include information that will be useful to potential customers. This could include things like pricing, materials used, or dimensions.
3. Utilize social media sharing buttons. Make it easy for visitors to your website or blog to share your content on Pinterest by including social media sharing buttons. This will help increase the reach of your pins and potentially bring new customers to your craft business.
4. Participate in group boards. Group boards are a great way to get your content in front of a larger audience. Do a search on Pinterest for group boards that relate to your craft business niche and consider submitting pins to these boards on a regular basis.
5. Collaborate with other businesses and influencers. A great way to promote your craft business on Pinterest is to collaborate with other businesses or influencers in your niche. For example, you could team up with another craft business owner to host a giveaway or collaborate on a joint project. You could also reach out to an influencer in your niche and offer to create custom content (such as pins) for their blog or website.
Facebook: In order to market your craft business on Facebook, you need to make sure that you have a strong presence on the platform. The first step is to create a Facebook Page for your business. This will give you a place to post updates, photos, and promotional information. 
You should also take advantage of Facebook Ads, which allow you to target potential customers with specific interests. In addition, you should make sure to interact with potential customers on a regular basis. Like and comment on their posts, and answer any questions they may have. By taking these steps, you can ensure that your craft business has a strong presence on Facebook.
Instagram: With over 800 million active users, Instagram offers a large potential audience for your business. In addition, the visual nature of the platform makes it a great way to showcase your products. To make the most of Instagram for your craft business, start by creating a strong profile. 
Use high-quality photos and an attention-grabbing bio to give potential customers an overview of what your business is all about. Then, start posting interesting and engaging content that highlights your products. Use hashtags to reach a wider audience, and consider running promotional campaigns or giveaways to help spread the word about your business. With a little effort, you can use Instagram to build a successful craft business.
Shopify: If you're starting a craft business, one of the first decisions you'll need to make is how to set up your online store. There are a number of different platforms you can use, but Shopify is a popular choice for craft businesses. In this article, we'll walk you through the steps of setting up a Shopify store for your craft business.
First, you'll need to sign up for a Shopify account and choose a plan. The Basic plan starts at $29 per month, and gives you all the features you need to get started. Once you've signed up and chosen your plan, you can begin setting up your store.
Shopify makes it easy to add products and create beautiful product pages. You can also customize the look and feel of your store, and add features like contact forms and social media buttons. If you're not sure where to start, there are plenty of resources and tutorials available to help you get the most out of your Shopify store.
Once your store is set up and running, you'll need to promote it to drive traffic and sales. You can do this through SEO, social media, email marketing, and other online marketing strategies. craft businesses succeed by providing unique products that customers can't find anywhere else. By creating a well-designed Shopify store, you give yourself a strong foundation for success.
Etsy:  Etsy is an online marketplace that specializes in handmade and vintage goods. Setting up an Etsy shop is relatively simple and straightforward, and it provides craft businesses with a ready-made audience of potential customers. 
In order to get started, craft businesses first need to create an Etsy account and then set up their shop. This involves creating a shop name and choosing tags and categories that accurately reflect the items you'll be selling. Once your shop is set up, you can start adding listings for your products. Each listing should include clear and concise product descriptions as well as attractive photographs. 
When creating listings, craft businesses should keep in mind that they're not just selling their products, they're also selling themselves and their brand. Potential customers will want to know who they're buying from and what they can expect in terms of quality and customer service. By taking the time to create strong listings, craft businesses can increase their chances of making sales on Etsy.
4. Get the proper licenses, permits and insurance
Before you can start your craft business, there are a few important things you need to take care of. First, you need to make sure you have the proper licensure. Depending on the type of craft business you plan on starting, you may need a specific license. 
For example, if you're starting a food craft business, you'll need a food handler's license. Secondly, you need to make sure you're properly insured. This will protect you in the case of any accidents or damage to your craft business. 
Finally, make sure you have a solid business plan. This will help you to properly set up your craft business and ensure its success. By following these simple steps, you can be on your way to starting a successful craft business.. You are going to have to register your business at the Federal level with a EIN number and at the state level.This can be really easy to do, it just involves filling out a form and letting the state and federal government know if you are a sole proprietorship or a LLC corp.
Now all the hard work is done and it is time to get crafting.
Shipping is going to be a big part of your business, and you are going to want to get a business account with fedex or ups. With a commercial account you can track all your shipments and schedule when to pick shipments up. 
7. Practice your product photography
As any craft business owner knows, photographs are essential for marketing your products. Good quality photos can help attract customers and convince them to make a purchase. They can also be used to create eye-catching advertisements and social media posts.
But taking photos is not just about making your craft business look good. It is also an important way to document your work. Photos can be used to track your progress, identify problems, and assess the results of your craft business.
In short, they are an essential tool for any craft business owner. So don't neglect to take pictures of your work. They could be the key to success.
8. Create an amazing about you story
Customers like supporting people the can relate to and like. Your about page and story can be one of your biggest selling points. Take some time to create a compelling and interesting story about how you got into the business, why you chose to create the crafts you do and how does your work look like through your own eyes.
Can you run a craft business from home
Running a craft business from home is easy if you follow some general guidelines like, focusing on niche, having a good website set up, and continually getting better at your craft. 
What homemade crafts makes the most money?
The crafts that make the most money are: 
Jewelry: The Jewelry business is a multi-billion dollar industry
Art:  Everyone hangs some art and the trendy thing now is to find artists that are not that well known.
Photography: The photography business has a higher demand the all other freelance crafts and tends to pay the most
Soap and candles: Soap and candles are the highest selling item on etsy by volume alone. 
How can I start a craft business with no money?
To start a craft business with no money you need to start small. Start by listing your crafts on local website and creating a few examples to take to local craft fairs. From there you can see what is selling and create a plan to get more sales.
What Crafts can I do at home?
You can do almost any craft from home if you have the space but the most popular are. Soaps and candles, painting, woodwork and quilting.