How to Start a Catering Business from Home the Complete Guide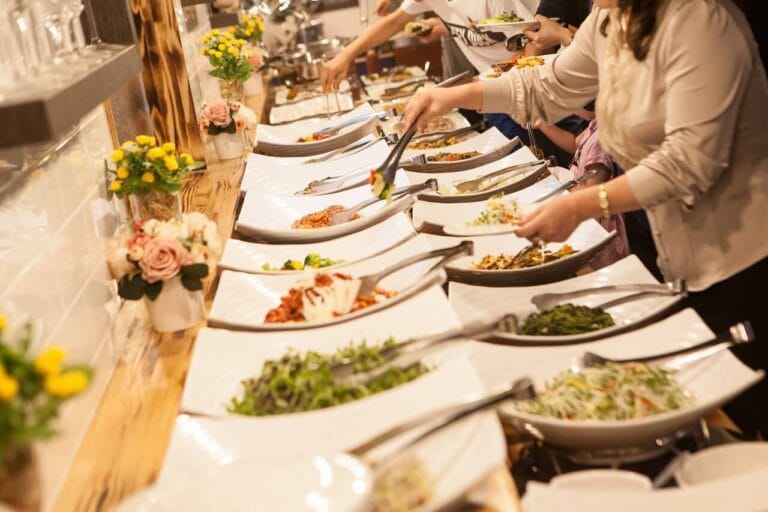 With lower startup costs than a restaurant and the ability to determine your own hours and dishes, a home-based catering business can be an exciting entry into culinary entrepreneurship! You can make more money and have control over your hours in this guide of how to start your catering business from home, I will show you what steps to take to give your catering business the best chance of success.
One of the biggest complaints of the food industry is the amount of hours that need to be worked. This does not always leave a lot of time for your personal life and starting a home-based business can be a great way to create a better work/life balance.
Start a catering business from home can be an exciting, more affordable way to either supplement your full-time income or replace it entirely.
Catering is a great business for anyone who loves to cook and interact with people. But starting it at home doesn't require much initial investment.
Still this can be a big undertaking, you need to make sure you have all the pieces of the puzzle in place before you start or your catering business could fail before you even get it off the ground.
table of contents for starting a catering business from home
Research your specific local and state laws for running a catering business

Determine your business structure
Register your home based business
Obtain any licensure and requirements
Create separate financial accounts for your business
Obtain business insurance
Design your menu
Begin to market your catering business
Start acquiring the equipment you need
Hire and train your staff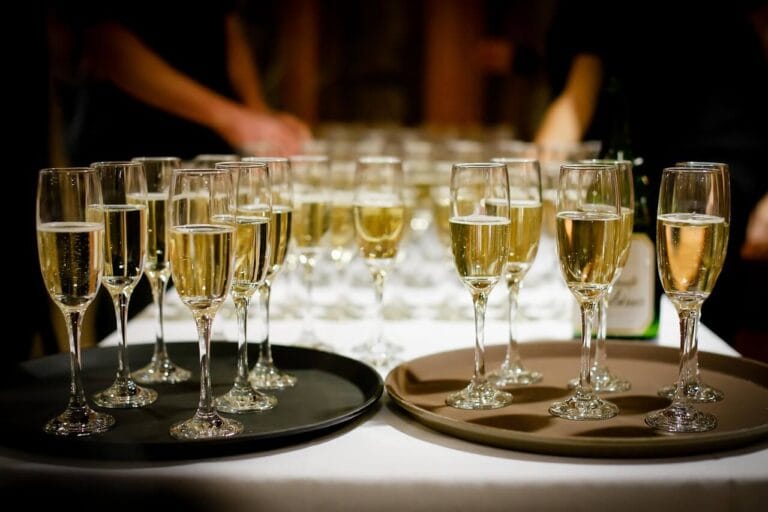 1. Catering Home-Based Business laws
Before you file any paperwork or spend a dollar to establish your business entity, you need to know what is possible (and legal) in your area. Does your city/county/state even allow for catering out of your home? And if so, does your kitchen meet the health department guidelines? These rules will vary from state to state and city to city. You want to find out what do they require, there may be rules for what equipment needs to be in your kitchen, extra ventilation, stainless steel fixtures, etc. 
Your local health department can be a good resource on what is needed to comply with any local regulations.
If you are planning on serving liquor you will need liquor license as well, as for each county your are planning on selling liquor in. 
You may find that it is easier to find commercial kitchen to do all of your cooking in while running the business side of your catering business out of your home when you first start a catering business. 
2. Come up with name for your business
Naming a business is both an art and a science. While there are many factors to consider, the most important thing is to choose a name that accurately reflects the mission and values of your company. 
How to pick a business name – 
For example, if you are starting a food business that specializes in local food, you might want to choose a name that evokes the feeling of freshness and wholesomeness. 
Ultimately, the goal is to choose a name that will attract attention and give potential customers a positive impression of your business.
You want to make sure that the name you use and start marketing is not taken and you can find a domain name that will work for a website. The domain name should end with .com if possible because that ending has the highest trust factors with local businesses. 
With careful consideration, you can find a name that perfectly encapsulates the essence of your company.
If you are still struggling with a business name to start a catering business you can always use a business name generator like Shopify's free tool
3. Create a business plan
There are two types of home based catering business models you can choose from. Both have their advantages and disadvantages when you start a catering business.
On-site vs. off-site catering
Onsite catering the food is cooked and prepared at the event location like a wedding venue or conference center.
Off-site catering the food is cooked and prepared off-site whether it be your home or another kitchen and brought to the venue, like a birthday party or corporate event.
As a home based caterer you have the opportunity to choose either one of these business models and it will be up to you to determine which is the best one for you. You also need to look at the your local and state laws for catering, this could held determine which one is the better business model for you.
A business plan for your catering business is an important tool for any entrepreneur or small business owner. It helps you to define your business goals, and map out a path to achieving them. It also forces you to look at your competition, and your target market to determine your marketing strategy.
A well-crafted catering business plan can also help you to secure funding from investors or lenders.
In short, a business plan is essential for anyone who wants to start a business. Without one, it will be difficult to make your business successful.
Here is what the SBA says:
Here is what a good catering business plan should include –
Executive summary

Company description

Your business goals

Organization and management

A description of your product and services
Market research
Outline of your marketing and sales plans
Financial projection analysis
Appendix
The purpose of a business plan is to give you a roadmap to follow and gives a document to present if you are requesting financing.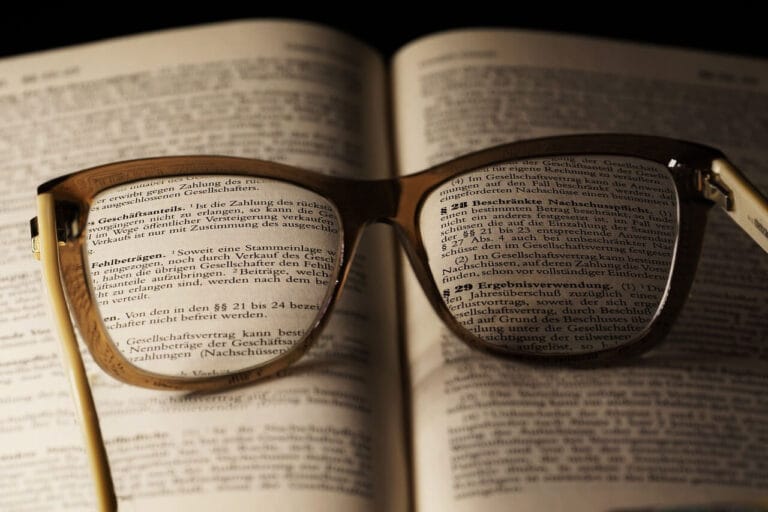 5. Determine your home based catering business structure
When starting a business, one of the decisions you will need to make is what type of business entity to establish. There are several different types of business structures, each with its own advantages and disadvantages. 
The most common types of business entities are sole proprietorships, partnerships, limited liability companies (LLCs), and corporations. Which type of entity is right for your business will depend on a number of factors, including the size and scope of your business, your personal financial situation, and your current tax obligations. 
Sole proprietorships are the most common type of business entity in the United States. They are relatively easy and inexpensive to set up and maintain, and they offer complete control to the owner. However, sole proprietorships also have some drawbacks. One downside is that the owner is personally liable for all debts and obligations of the business. This means that if the business fails, the owner's personal assets could be at risk. In addition, sole proprietorships can be more difficult to raise capital for than other types of businesses.
Partnerships or a S Corp are similar to sole proprietorships in that they are relatively easy to set up and offer complete control to the owners. In a partnership, two or more people share ownership of the business. This can provide some important benefits, such as pooled resources and knowledge, but it also comes with some risks. 
Partners could have disagreements about the direction of the business, which could lead to tension or even dissolution of the partnership. In addition, partners are jointly liable for all debts and obligations of the partnership. This means that if one partner mismanages funds or makes poor decisions, the other partners could be held responsible.
Limited liability companies (LLCs) combine features of both sole proprietorships and partnerships. Unlike sole proprietorships, a limited liability company offer personal liability protection to their owners; and like partnerships, LLCs allow for multiple owners. LLCs also have some tax advantages over other types of businesses. For example, income from an LLC can be "passed through" to its owners, which means that it is taxed at the owner's individual tax rate rather than at corporate tax rates.
LLCs can also choose how they want to be taxed; For example, some LLCs elect to be taxed as S corporations while others elect to be taxed as C corporations. The right tax status for your LLC will depend on a number factors including the size and structure of your company and your personal tax situation. 
Corporations are separate legal entities from their owners ( shareholders). This means that shareholders are not personally liable for debts or obligations of the corporation. One of the downside to this type structure is that it can be more expensive and complex to set up than other types of businesses.
When deciding on a business structure you should always consult with an accountant or attorney so you can explain your situation. They than can tell you the best way to structure your business. 
5. Register your home-bases Business
Every business should be registered if you are going to be generating income from it. There are generally 3 different government levels you need to register with
This is what the SBA admin says:
Federal

You need to register at the federal level if you are creating a corporation 
Register for a EIN number for employees

State

State tax id
If you need to register sales tax within the state
If you are register as any type of corporation

Local

Need a permit or license from your city or county 
Local sales tax
Most local ordinances have a law requiring your to register your business if you going to be generating specific amount of income.
7. Obtain any licensure and permits requirements
Your catering business is going to need some type of license and permit to prepare and serve food out of your home. You may need a permit from the FDA and be prepared for periodic inspections. 
1. First you need to determine the type of business license that you need. There are different licenses and permits for different types of catering businesses and its impossible to cover all the different variations here, so it is important to make sure that you get the right one after consulting with your local business consultant. 
2. Fill out an application. The application will ask for basic information about your business, such as the name and address of the business. You will also need to provide proof that your business is legitimate and that you have the proper insurance in place. Once your application has been approved, you will be issued a business license. 
Depending on your location, you may need to renew your license on a yearly basis. 
8. Create separate Financial accounts for your business
When you start a home-based business, it's important to create separate financial accounts. This will help you keep track of your business expenses and income, as well as ensure that you are paying the appropriate taxes. 
Business Bank Account
As soon as you start accepting money for your services you should open a business banking account. 
Common business account include a checking account, savings account and a merchant services account which allows you to accept credit and debit cards. 
Some of the benefits of having a business banking account are
Personal liability protection by keeping your personal funds separate from your business funds
Creates a perception of professionalism. Your customers and clients are able to write check directly our to your business instead of you personally
When selecting a business bank account, be sure to compare fees and services to find one that best suits your needs. Once you have opened your account, be sure to deposit all of your business income into this account and pay all of your business expenses from this account. 
Business Credit Card
You should have a separate credit card for you business. A business credit card can be a valuable tool for any small business owner. Not only does it provide a way to track expenses, but it can also help build business credit. This can be important when it comes time to apply for loans or other financing. In addition, many business credit cards offer rewards such as cash back or travel points. This can be a great way to save money on business expenses.
9. Obtain Business Insurance
If you're running a home-based business, you might not think you need business insurance. After all, your home insurance policy should cover any damage to your home or personal belongings, right? Wrong. Home insurance policies typically exclude coverage for business-related activities. That's why it's important to have a separate business insurance policy in place to protect your home-based business.
Business insurance can help cover the cost of property damage, liability claims, and lost income if your business is forced to close due to an accident or natural disaster. It can also provide peace of mind knowing that you and your business are protected in the event of an unexpected setback. 
10. Start acquiring the equipment you need
If you are on a shoestring budget you can start looking for used equipment to get started. Make sure you are aware of your local laws and only purchase equipment that will pass the requirement whether it only be stainless steel or non porous surfaces. 
11. Start setting up your business software stack

Every business needs software to run in this day and age. The right software will make you more money and if optimized correctly will help you run your business better. 
When it comes to software, there are a few basics that every home based business needs in order to function effectively. First and foremost, you'll need a word processing program like Microsoft Word or Google Docs in order to create documents such as proposals, invoices, and marketing materials. 
You'll also need some form of accounting software in order to keep track of your income and expenses. FreshBooks is a popular option for small businesses, but there are many others to choose from as well. 
Some software that home based business needs are: 
Accounting software
Invoicing software 
Inventory software
phone software
payroll software
With these software programs in place, you'll be well on your way to running a successful home based business.
Start Looking at the numbers
Every successful business is run by the numbers and before you get started you need to decide exactly how much you need to bring in each month to hit your yearly revenue goals.
The margins are going to be different for each type of catering business but on average the pretax margins are at "7% to 8% while the very best earn over 25%" – according to Carl Sacks of Catersource.
What is the investment you need to get your catering business up and running?
First you need to determine what is going to take to get your catering business up and running, what equipment do you need, what food products are you going to stock and what will the investment be for the operations part like insurance and licenses?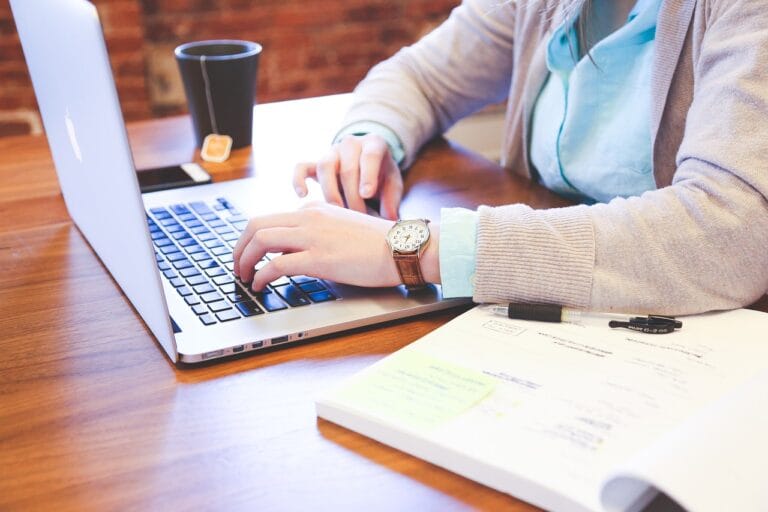 How much revenue can your business generate?
You need to project to possible scenarios. Best case and worst case. 
Best case is how much can you expect to make if everything goes perfectly according to plan. This can be your dream revenue with 25% margins and being fully booked with your ideal catering gig. But on the other what is the bare minimum you need to make it work. If your margins are only 7% how many events do you need to book to stay in business. 
I say always hope for the best but plan for worst and you will be prepared for whatever may come your way in business. 
Hire and train your staff
Hiring and training your staff can be one of the hardest parts of your business but also the most important. How your staff interacts with your guest is going to influence how many referrals you can get and if you get asked back for more catering events. 
Some tips to take
1. Have a formal training plan in place that you use to train all employees based on their job title and responsibilities.
2. Create a culture for what you want to be know for. Is it polite staff, good food, fast service, staff that always follows the policies and procedures, or is profit the most important part of your culture. You will not be able to have all of the above. You need to determine early on what is expected out of your staff and support them when they try to do what is right. 
3. Look at your competition for the best servers. If you are just getting started it can be hard to get referrals and find good help, a pro tip is when you at a catering function and you really like a server go ahead and approach them and ask if they would like to work with your on a new startup. 
What are the benefits of starting a home based business?
For many people, the appeal of a home-based business is the ability to be their own boss and set their own hours. However, there are also a number of other potential benefits, including lower overhead costs, greater flexibility, and increased convenience. In addition, working from home can provide a much-needed sense of structure and routine for stay-at-home parents or retirees. 
There are also tax advantages of a home based business. Home-based businesses have many tax advantages over traditional businesses. For one, you can deduct a portion of your mortgage or rent as business expenses. 
You can also sometimes also deduct the cost of utilities, such as electricity and internet service. In addition, you can take advantage of the home office deduction, which allows you to deduct a portion of your home expenses, such as repairs and maintenance. Finally, you can often avoid paying self-employment tax on your business income. 
You should always talk to a certified public accountant before you employ any of these tax saving to be sure you are filing the right paperwork and safe from any audits.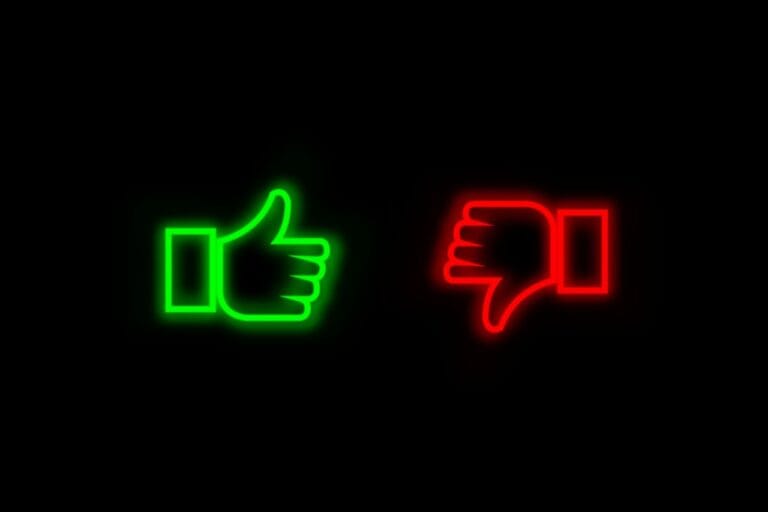 what are the Pro and cons to starting a home based catering business?
While there are many pros to starting a home based business there are also some cons.
Pros:
No commute
You get to be your own boss
You family life will be better balanced 
You can enjoy some tax breaks and write-offs
You have the opportunity to make more money
More control over your schedule
Lower overhead
Live wherever you want
Cons:
There could be more distractions from family members
No guaranteed income
You may have to purchase private insurance
It can be lonely 
Blurring of the lines between work and family 
Frequently asked questions about home based catering businesses
How profitable is a catering business?
Catering businesses can be very profitable with the top catering businesses bringing 25% margins pre tax. This means if you do 1,000,000.00 dollars a year you can make 250,000 thousand dollars in profit. This would put you in the very top of the most profitable businesses. 
The average catering business makes about 7-8 percent margins which is very average for a small business based out of a home. 
How can I start a small catering home business with little money?
Starting a small home business doesn't have to be expensive. In fact, there are several ways to get started with very little money. The best options is to start small and just do some private events to get started, like birthday parties or small corporate events that will not require a large investment in food or equipment.
With a bit of creativity and hard work, you can start a successful small home business on a shoestring budget.
Can you run small catering business from your home?
Yes, you can run a small business from your home. There are a number of advantages to running a small business from home. For one thing, it can be very cost-effective, since you won't have to worry about office rental costs or other overhead expenses. Additionally, it can be much easier to manage your time and schedule when you're working from home. And finally, you'll have the freedom to create your own work environment that suits your needs and preferences. 
How can a beginner start a home based catering business?
Starting a catering business can be a daunting task, but with careful planning and a bit of hard work, it is possible to get your business off the ground. The first step is to come up with a business idea. 
After you have determined that there is a market for your idea, you need to start putting together a business plan. This should include a detailed description of your business, your target market, and your marketing and financial goals. Once you have a business plan in place, you need to start raising money to fund your venture. This can be done through investing your own savings, taking out loans, or seeking out investors. 
With careful planning and execution, it is possible to start a successful business from scratch.