how to start a candle business from home
Starting a candle business from home can be good way to start your own business. The startup costs are low and the market is huge making it easy to sell your products. In this guide on how to start a candle business from home I am going to show you the very first steps to take and which ones to avoid.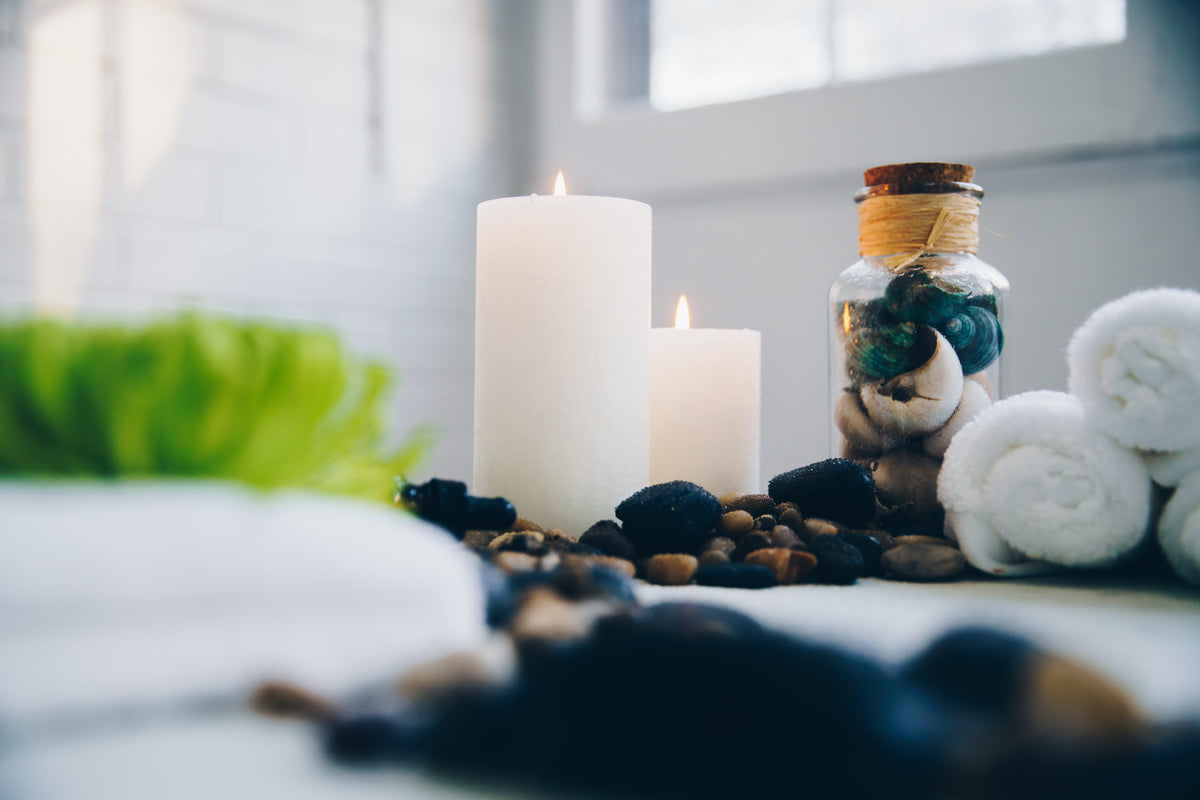 Why start a candle business from your home?
There are several reasons why starting a home-based candle business can be a great idea. For one, it's a relatively low-cost way to get started in business. You don't need to rent a physical space or purchase any expensive equipment. All you really need is some wax, wicks, and molds but,  there are also some challenges that come with starting a home-based candle business. One of the biggest is finding ways to stand out from the competition. With so many candles on the market, it can be difficult to make your products stand out. However, if you're creative and willing to put in the work, there are ways to differentiate your candles and build a successful home-based business.
legal Requirements for selling homemade candles
There a few legal requirements that you need to be aware of when selling homemade candle with the most important being ASTM F2058-07(2021) Which states that all candles have a label that help prevent fires, there are certain requirements for how that label is displayed and what needs to be on it.
You also need a sales tax number for certain states and local towns. You should contact your local town hall or website for more information. 
Equipment needed for candle business
Good equipment is essential to making candles and without it your business is going to much harder. 
Candle mold
Candle wick
Pouring pot
Wick holder and wick centering tool
Weighing scale
Thermometer
Double Boiler
Wicking Needle
Candle Trimmer
Heat Gun
Wick Snuffer
Candle Sharpener
Candle holders or containers
Labels 
Packing supplies 
Shipping equipment.
Candle business startup cost
The good news is that staring a candle business is not expensive. You can get started for as little as $100.00 with some simple supplies. At the most to test your ideas and design you should not spend more than $500.00 once you know your product is going to work you will have to invest more money for inventory. 
Different Types of Candles
There are four different types of candles. Each one has its own selling Charistics and market. To get started it is best to start with just one type and get that candle to be a good seller before moving into a different category. 
Handmade candles are hand mixed and hand poured into individual containers. Handmade can apply to other categories as well but it is important to differentiate between handmade and factory candles. 
Soy candles are candles made from soy wax which is a product made from processed soy bean oil. These candles are considered to be more environmentally friendly. 
Aromatherapy Candles are candles that contain essential oils. Essential oils come from concentrated forms of plants and resins. 
Decorative candle are mainly for decoration and not for burning. There are many different sizes and price points for these candles. 
How to start a candle business from home
When starting a candle business from home it is important to follow a guide so you dont miss any important steps. 
These are the steps you should follow.
Pick a niche
Create a MVP (minimum viable product) of a candle you would like to sell
Test your MVP
Create a website
Start marketing your candles
Get insurance
Obtain the proper licensing
Start getting your supplies
Pick a price point
Sell your candles
When starting a candle business, one of the most important decisions you'll make is choosing your niche. A niche is the type of candle you want to specialize in, and it can be anything from aromatherapy to decorative candles. There are a few things to keep in mind when choosing your niche. 
1. Consider your passions. What type of candle are you the most passionate about? It's important to choose a niche that you're comfortable with and have a good understanding of. 
2. Think about the needs of your target market. What type of candles or scents would they buy? 
3. Consider the competition. What types of candle businesses are in your niche already? 
You do not need to stay in just this niche but by keeping these factors in mind, you'll be able to choose a niche that's right for you and your business.
2. Create a MVP of a candle
Your first candle should not be be perfect. What you are looking to do is test some of your ideas. What scents are going to sell the best at what price point. What container and color is the best. By creating a MVP product you are able to find what candle is going to sell the best without wasting a lot of money on something that does not sell. 
Give out samples to everyone you can. Friends, family strangers all you are looking for is feedback at this point. You can go to farmers markets and swap meets to hand out candles and get some feedback. 
Every business needs a website. If you want to sell your candles online the best place to set up a website is on shopify. 
5. Start Marketing your candles
You are going to have to find what medium provides the biggest return on your investment. 
Face book ads
Google ads
Facebook posts
Etsy
Tiktoc 
Pinterest 
SEO
Email Marketing
Farmers markets
Swap meets
Yard Sales
6. Get business insurance
After you have determined that you have product that is going to sell it is time to get business insurance. 
7. Get the proper licensing for you home-based candle business
Every state and township is going to have their own requirements to get licensed. You will need to inquire to see if you need specific safety equipment or insurance. 
8. Start getting the supplies you need
You will need specific supplies to sell and ship your candles. Like cardboard boxes and packing materials 
9. Determine what price you are going to sell your candles at
10. Start selling your candles
home-based Candle Business Tips
1. Take good photos of your candles
A good photo is necessary to show the workmanship and the quality of your candles 
2. Optimize your sales copy
Continually optimize the sales copy on your web pages and make sure they are selling
3. Choose a competitive price point
Choose a price that a customer is happy to pay and that you are making a good profit with. 
4. Take advantage of the different holidays for sale opportunities
Schedule your big sales around the holidays 
5. Use multiple sales channels
Frequently asked questions
How much does it cost to start a candle business?
It does not cost much to start a candle business, you can get started for less than a hundred dollars and you should have a product you can test for that price. 
Is candle making a profitable Business?
With margins over 100% candle making can be profitable but you need to keep an eye on your overhead and spend for making each candle
Can I Make candles at home and sell them?
You can make candles at home and sell them as long as you follow all local laws and regulations. 
How many candles do i need to start a candle business?
You need to keep enough candles on hand to start your candle business to be able to not run out. You may be short sometimes but it is better than spending a lot of money to store some candles.