How to start a bakery from home ultimate guide
Start a bakery from home can be a very rewarding business to start but their are some tips and trick to give you the biggest chance of success. In this guide on how to start a bakery from home I will show you the best way to get started, how to get some funding and how to avoid the number one reason why bakery business fail.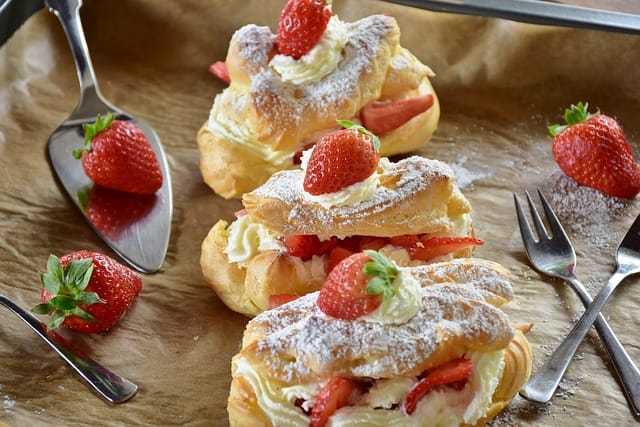 Have you ever dreamed of opening your own bakery? If so, you're not alone. Home baking has become extremely popular in recent years, and many people are interested in starting their own businesses. Fortunately, starting a bakery from home is not as difficult as it may seem. With a little planning and preparation, you can be on your way to becoming a successful baker.
One of the most important things to consider when starting a bakery is your location. If you live in a small town or rural area, it may be difficult to find customers. On the other hand, if you're located in a busy urban area, you'll need to make sure you have enough space to accommodate customers. In either case, it's important to choose a location that's convenient for potential customers.
Another important consideration is the type of bakery you want to start. Do you want to specialize in cakes, cookies, or breads? Or do you want to offer a variety of baked goods? Once you've decided on the type of bakery you want to start, you'll need to develop a business plan. This will help you determine the costs associated with starting your business and will give you a roadmap for success.
If you're serious about starting a bakery from home, there's no time like the present to get started. With a little planning and preparation, you can be on your way to owning your own successful bakery.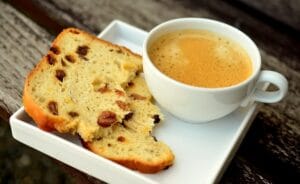 how to start a bakery from home
Contact your local health department to learn the laws for preparing and selling food
choose your niche
Plan your menu
Obtain the necessary license and permits to bake and sell
Get business insurance
Get your equipment and supplies
Advertise your baking business
1. Contact your local health department to learn the necessary laws for sell and preparing food in your own home to sell
Most people are unaware of the regulations governing the production and sale of processed foods. Each state has different rules, so it's important to get proper advice from a specialist in each state. For example, some states allow sales of certain foods at farmer's markets, while others prohibit sales altogether. These rules are often called cottage food laws or home-food processing rules. Typically, the department of health (or the department of agriculture) approves and oversees cottage food businesses. 
Most states now have these cottage food laws in place that don't require a licensed kitchen. This means that you can sell items like jams and jellies, as well as baked goods that don't require refrigeration, at a farmers market or roadside stand. You don't need a licensed kitchen or any inspections to do this. However, it's important to check with your state's regulations to see what is allowed. By following these regulations, you can ensure that your processed food business is legal and successful. 
For example this is what Minnesota cottage law says
When starting a baking business, one of the most important decisions you'll make is choosing your niche. This can be a daunting task, as there are so many options out there. 
For example, if you're passionate about baking experimental desserts, you could focus on creating unique flavor combinations or coming up with new takes on classic recipes. If you love baking for special occasions, you could specialize in custom cakes or wedding cakes. And if you're all about healthy baking, you could focus on making gluten-free or vegan desserts. No matter what your interests are, there's sure to be a baking niche that's perfect for you. So take your time in choosing, and don't be afraid to experiment until you find the right fit.
When it comes to bakery menus, the options are endless. There are countless foods that can be baked, and each one has its own unique flavor and texture. As a result, it can be difficult to decide what to include on your bakery menu. However, there are a few factors that you should consider when making your selections. 
First, think about the types of bakery items that are most popular in your area. If you're located in a region where people love cupcakes, for example, then you'll want to make sure to offer a variety of flavors and designs. Alternatively, if your customers prefer savory items like pies and breads, then you'll want to focus your menu accordingly. 
Another important factor to consider is the seasonality of certain ingredients. For example, fresh fruits and berries are typically only available during the summer months, so if you want to include them in your bakery items, you'll need to plan accordingly. By taking the time to consider all of these factors, you can ensure that your bakery menu is both delicious and practical.
4. get the necessary licenses and permits
Obtain any licensure and permits requirements that your cottage laws require;Some bakery business are going to require a business license and permits, and in order to operate the business, you will need to obtain a business licenses and permits from the government. The process of obtaining a bakery business license can vary depending on the country, state, and city in which you are located. However, there are some general steps that you will need to follow.1. You will need to determine the type of business license that you need. There are different licenses and permits for different types of food businesses, so it is important to make sure that you get the right one.
2. Fill out an application. The application will ask for basic information about your business, such as the name and address of the business. You will also need to provide proof that your business is legitimate and that you have the proper insurance in place. Once your application has been approved, you will be issued a business license.
Depending on your location, you may need to renew your license on a yearly basis.
One of the first things you'll need to do is obtain business insurance. This will protect you financially in the event that something goes wrong, such as if someone gets sick from eating your food. It's important to understand that different types of baking businesses will require different types of insurance, so it's important to speak with an insurance agent to figure out what type of coverage you'll need. You should also make sure to shop around and compare rates from different insurers before making a decision. By taking these steps, you can ensure that your baking business is protected in the event of any unforeseen problems.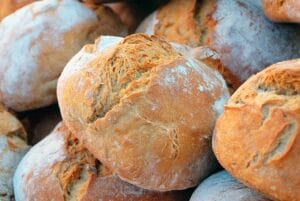 6. Obtain shipping supplies
Before you can start baking up a storm, you need to make sure you have the right supplies on hand. Whether you're making cakes, cookies, or breads, you'll need the appropriate baking pans and other tools. It's also important to have storage containers for your ingredients and finished products. If you're starting a baking business, some states require that you keep your baking equipment separate from your personal kitchen gear. Keep this in mind when planning your baking space. Cost is also an important factor to consider when stocking your baking pantry. Make sure to track the cost of all your supplies so you can account for them when pricing your menu and doing your taxes. With the right supplies on hand, you'll be ready to bake anything your heart desires.
7. advertise your Home bakery business
Word of mouth is going to be your best advertising medium. Make sure you tell everyone you know that you are opening a bakery business. This word of mouth advertising can bring your a lot of loyal customers and if you do a good job they are going to tell their friends and you will get even more business.
It's time to create a social media profile on Facebook for your home bakery business. Here's why: with over 2.7 billion monthly active users, Facebook is the perfect platform to reach new potential customers. Plus, with Facebook's powerful advertising tools, you can target your ads to people who are most likely to be interested in your bakery. So don't wait any longer, create a social media profile for your cupcake business on Facebook today!
Another great place to promote your business is on Instagram with pictures of your food. A visual platform like Instagram is perfect for sharing images of your delicious-looking cookies and cakes. You could even promote a weekly special to encourage people to come back to your stand week after week! TikTok is another platform that allows potential customers to view your behind-the-scenes baking process. Although creating enticing baking videos may take a little extra skill, it could be well worth the effort. Don't forget to factor in the time you spend on marketing and promotion, as well as the costs of any digital tools you pay for, into your COGS. With a little bit of effort, you could soon be running a successful home baking business! 
There are a number of ways to market your bakery business, and the approach you take will depend on your budget and the time you have available. One option is to create online ads that target potential customers who are searching for local bakery businesses. You can also use social media to promote your business, by creating engaging content that will reach a large audience. Another possibility is to hold events or participate in fairs and festivals, where you can hand out flyers and baking samples. Whatever marketing strategy you choose, make sure you are consistent in your messaging and focus on building long-term relationships with your customers.
One important thing that a lot of home bakery forget is setting up a basic website with a google my business profile. The website does not need to too advanced but have just enough information on it to let everyone know you are a legitimate business. 
The four pages your website should have are
Main home page that talks about your business, business hours, and directions.
Menu page that lists your menu items
Contact us page – give customers options to contact your and the address where to visit.
About us page talking about your business and why you started your home bakery
Your GMB profile should be filled out the same way. Make sure you include lots of pictures and fill out all the categories. 
How do I finance my bakery business from home
Loan Program is the Small Business Administration's most popular loan program. Loans of up to $5 million are available, with low interest rates and repayment periods of 10 to 25 years. The funds may be used for working capital, real estate, equipment, or even refinancing certain debts. There are other loans under the 7(a) program umbrella that go up to $350,000; specifically  7(a) Small Loans and 7(a) Express loans. Some lenders make SBA loans to startup businesses, but many prefer to work with established businesses. The 7(a) Loan Program has helped countless small businesses get off the ground and grow into thriving enterprises. If you're thinking of starting a small business, be sure to investigate whether an SBA loan might be right for you.
For businesses in the early stages of development, access to capital can be a major challenge. Thankfully, there are a number of loan programs specifically designed to help businesses in the baking industry. One such program is the Community Development Block Grant (CDBG). This program provides loans to help baking businesses acquire or expand their facilities, including costs associated with acquiring or renovating a facility or purchasing equipment. Loans are typically for 50% of the project cost, with the business owner contributing 10% and the remaining 40% coming from a Community Development Corporation (CDC). However, new businesses may have to contribute more toward the project cost. Regardless, this loan program can be a helpful way for daycare businesses to access the capital they need to grow and thrive.
The Small Business Administration's Microloan Program provides very small loans, averaging around $14,000, to small businesses Interest rates on the loans are capped at eight percent, making the Microloan Program an affordable option for businesses who might not qualify for a traditional loan. The Microloan Program is also a good option for younger businesses or businesses with less than perfect credit. Participating lenders are typically Community Development Financial Institutions, which are non-profit organizations that are experienced in making small business loans. Because the average loan amount is relatively small, the Microloan Program may be most appropriate for home-based baking businesses; however, that is not a requirement. If you are interested in applying for a Microloan, you should contact a participating lender in your area to learn more about their requirements and process. While business credit cards do tend to have higher interest rates than personal credit cards, one advantage they offer is that you only pay interest on the amount of money you actually borrow–unlike with a personal credit card, where you are charged interest on your entire credit limit, regardless of how much you actually use. This can make business credit cards a more affordable option when you unexpectedly need to make a large purchase. In addition, business credit cards can help you build business credit, which can be essential for making future large purchases–such as leasing office space or buying new equipment. So while there are some potential drawbacks to using a business credit card, there are also some significant advantages that can make them a valuable tool for baking businesses.
Can i start a baking business at home?
Starting a home baking business can be a great way to earn extra income, and it can be a lot of fun too. There are a few things you'll need to keep in mind, though, to make sure your business is successful. First, you'll need to make sure your home is well-equipped for baking, with a good oven and plenty of counter space. You'll also need to create a professional environment, with clean surfaces and no distractions. Finally, you'll need to have some great recipes that will appeal to your customers. If you can check all of these boxes, then starting a home baking business may be the right move for you. Best of luck!
How much does it cost to start a baking business from home?
Have you ever dreamt of quitting your day job to pursue your true passion of baking? Or maybe you already have a home baking business but you're looking to take it to the next level. Regardless of where you're starting from, there are some important things to keep in mind if you're looking to start a home baking business. First, you'll need to make an initial investment in tools, packaging, and baking basics. estimates range from $5,000 to $10,000. Additionally, you'll need a marketing strategy to make people aware of your business. While the start up costs may seem daunting, if done correctly, your home baking business has the potential to bring in monthly income from $1,000 to $2,000. With a little hard work and dedication, your home baking business can be a sweet success!
Can I bake things at home and sell them?
You can bake things at home and sell them you just need to make sure you follow your local cottage food laws.
Is a home bakery profitable?
A home bakery can be very profitable, If you can control your overhead and your margins are good you can expect to make 2% and 10% profit on all your sales.
What are the 7 types of bakery products?
The 7 types of bakery ingredient items are 
Flour
salt
sugar
dairy 
fats
extracts and spices
Special add ins
What can I bake at home to sell?
You can bake bread, rolls, cookies, pies, pasties, and muffins at home to sell.
How do I start selling desserts from home?
To start selling deserts from home you should come up with a menu of your best desserts and start promoting them by word of mouth. 
Can I make desserts at home and sell it?
You can make desserts at home and sell your products as long as you follow your local cottage law guidelines. 
How do I start my own baking business
You can start your own baking business by coming up with a business plan, get financing, obtain a location and start selling your baking products