how to Identify and find a business Idea: 5 Easy Steps to finding a million dollar business Idea
Sometimes the hard part of starting a business is finding a business idea that you are confident will succeed. In this guide on how to identify and find a business idea. I will show you 5 steps that a successful business ideas can come from.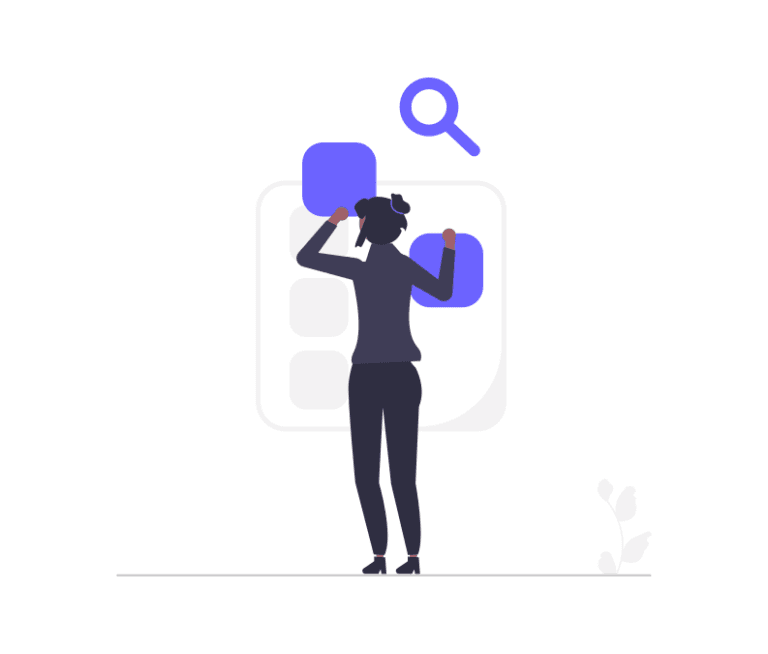 You know that you want to start a business but don't have any good ideas. You are not alone. In my research the number one roadblock that new entreprenuers faced when starting a business was, what business should they start.
There is a lot that goes into starting a business but not having a good idea will certainly lead to failure of the business. 
5 steps on how to find a business idea.
Step 1: Identify a problem or need in the market.
You will continually hear people complain about specific situations or products in your everyday life. The entrepreneurial-minded individual will say to themselves I wonder if I can solve that problem and if I can, is there any money to be made?
Identifying a market problem is essential to finding a successful business idea. There are many ways to identify issues in the market, but the best way to start is by doing extensive research. One easy way to do this is to read up on customer reviews and consider any trends that may make sense to jump into.
Make sure you look for current and potential issues that your services or products could solve; keeping an eye out for any problem that hasn't been addressed will give you an edge when creating your business plan.
Step 2: Look for Ideas to improve on existing products or services.
Starting a business can be an intimidating prospect, but finding ways to improve on existing products or services can make the process easier. Doing your research and understanding what potential customers need and want is the key. 
Look for ways to solve problems they are currently facing and how you can fill that gap in the market. Talk to them and understand their needs thoroughly in order to create the best possible solution. 
Once you have settled on an idea, start planning and consider all of the factors involved such as costs, sales channels and taxes to ensure that it is feasible for your business. This may require some creative problem-solving but with the right resources and support, taking existing products or services to the next level could make your vision a reality.
Step 3: Follow your passions and expertise.
Following your passions and expertise can be a great way to find a business idea. It is important to recognize where your talents lie and think proactively about how those skills can be used to create something that other people would be interested in buying. 
Not only will having an understanding of a particular subject make the product or service more successful, but it will also give you the motivation and drive that is necessary for any successful venture. 
Doing something that you're passionate about grants meaning and direction to your efforts, as well as excitement and enthusiasm. 
By following your passions and expertise, you can develop creative solutions that stand out from competitors and allow you to tap into niche markets without copying someone else's idea.
Step 4: Take advantage of trends.
If you want to find a successful business idea, it pays to pay attention to the trends happening in your industry. Researching industry trends can give you an insight into the types of products or services that are most popular with customers and could provide the perfect inspiration for a new business idea. 
By identifying new opportunities created by emerging trends, you could stay ahead of the competition and take advantage of being one of the first businesses tackling an area that may not have been realized before. 
Regardless of whether it's smart technology, green living, or e-commerce innovations, any trend could be examined from a creative perspective and used to create a unique and competitive business model with strong potential for success.
How to find trends for a business idea?
Research your industry: Stay up to dates on the latest industry news and see if your company or competitors are doing the same thing and implementing what customers are asking for. 
Keep a eye in emerging technologies. Keeping an eye on emerging technologies and how they may impact your industry or give you a competitive edge. 
Monitor social media and online conversations. Hanging out in forums is a great way to get a head start on any new business trends. Allot of time you will hear about it in a forum before it is put into practice by a business. 
Step 5: Think about your hobbies and interests.
Turning a hobby into a business can be incredibly fulfilling and lucrative, but does come with its own unique set of challenges and considerations. 
Simultaneously operating both an enjoyable hobby, and a profit-oriented business can be difficult – starting out will likely require getting comfortable with budgeting, pricing and marketing, as well as considering that many states have regulations when it comes to turning a hobby into a business.
 With the proper knowledge and planning, however, turning a passionate hobby into a successful business venture is entirely possible. Making sure to recognize the distinction between an enjoyable activity and the expectations of running a legitimate business are key steps in determining success.
How to turn a hobby into a business?
Having a hobby that you enjoy can turn into more than just a fun way to pass the time. With the proper dedication, research and thoughtfulness, many hobbies can become a successful business venture. 
To start turning your hobby into a business, it's important to assess if your idea is feasible in the market you want to target. Consider researching similar business models or even simply reading up on what it takes to turn an idea into a success story. 
Along your journey, connect with mentors or experienced entrepreneurs in the area of interest who can provide valuable guidance and feedback throughout the process. Finally, be prepared for the amount of hard work and dedication you'll need – turning a hobby into a business requires planning and commitment. 
How to start a craft business from home 5 Easy Steps Are you feeling craft? Do you know that you can turn your hobby into
How to start a handyman business ultimate guide If you're good with your hands and have a head for business, then starting a handyman business
How to start an online cupcake business There's no doubt that starting an online cupcake business can be a daunting task. There are so many