Is Jasper the answer to creating content for mass production? The staff behind Jasper claim that their program has read up to 10% of the internet. Whether or not this is true is hard to tell but what can be shown is what Jasper is able to use for his own information.
Jasper takes what he has read on the internet and puts it into his own words. The issue with this is he is never producing original content but the same argument can be made for the content writers too, they generally just do some research on the web and rewrite what they have found.
Jasper works well to start getting some ideas on what should be written about. I like to see what outlines he will come up with and it gives me a start on where to start my research.
In Jasper's own words this is what he has to say about himself "Jasper AI is a company that provides artificial intelligence services. Jasper AI has been in business since 2016 and has become a leading provider of artificial intelligence services. Jasper AI has a team of experts who are able to provide artificial intelligence services for businesses of all sizes. Jasper AI offers a variety of services, including machine learning, natural language processing, and computer vision. Jasper AI is able to provide these services through its own artificial intelligence platform, which is called Jasper. Jasper is a cloud-based platform that allows businesses to train and deploy their own artificial intelligence models. Jasper AI has been successful in providing artificial intelligence services to businesses because it offers a suite of services that are customizable to the needs of each business. Jasper AI also offers support and training to help businesses get the most out of its artificial intelligence platform. Jasper AI is a company that is constantly innovating and adding new features to its Jasper platform. Jasper AI is committed to helping businesses improve their operations through the use of artificial intelligence. Jasper AI is a company that you can trust to provide artificial intelligence services that will help your business grow. Jasper AI has the experience and expertise that you need to get the most out of artificial intelligence."
As you can see from above he can come across with a human touch. It can be hard to tell well-written AI content from a human who is just copying and pasting online.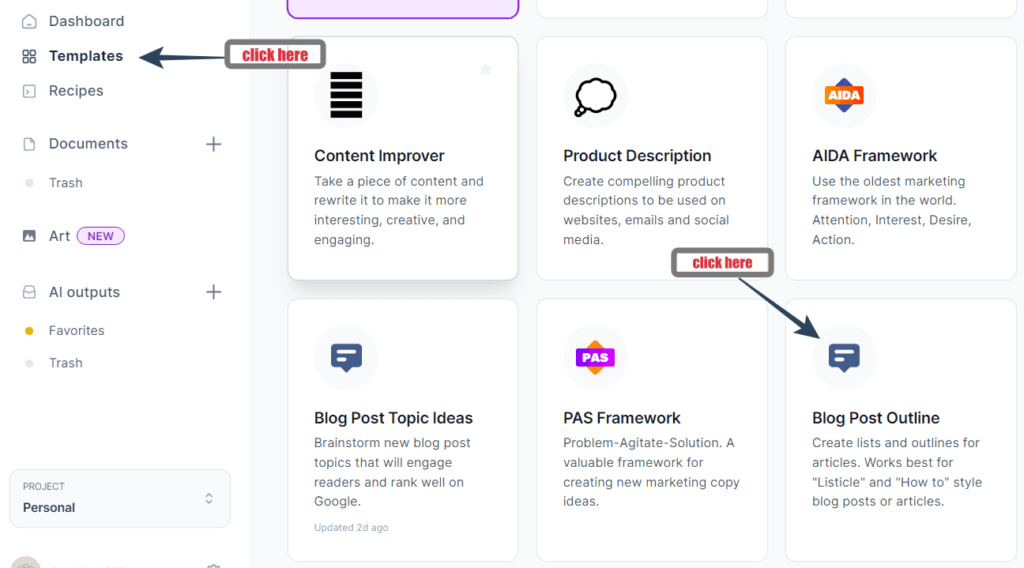 1. Open Jasper and select templates
This will bring up a list of templates to use.
2. Select blog post outline
Fill in the information that you would like an outline created for. I am going to use "digital marketing trends that you should pay attention to"
Next, select the tone of voice you are going for ex. Joe Rogan or witty.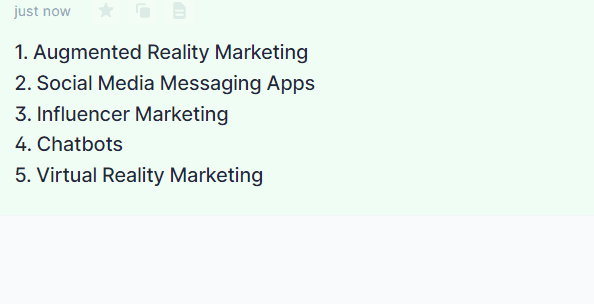 I like these there are definitely a couple I could expand on and turn into so really good blog posts.
Let's try one more time "How to find influencers for tik-tok"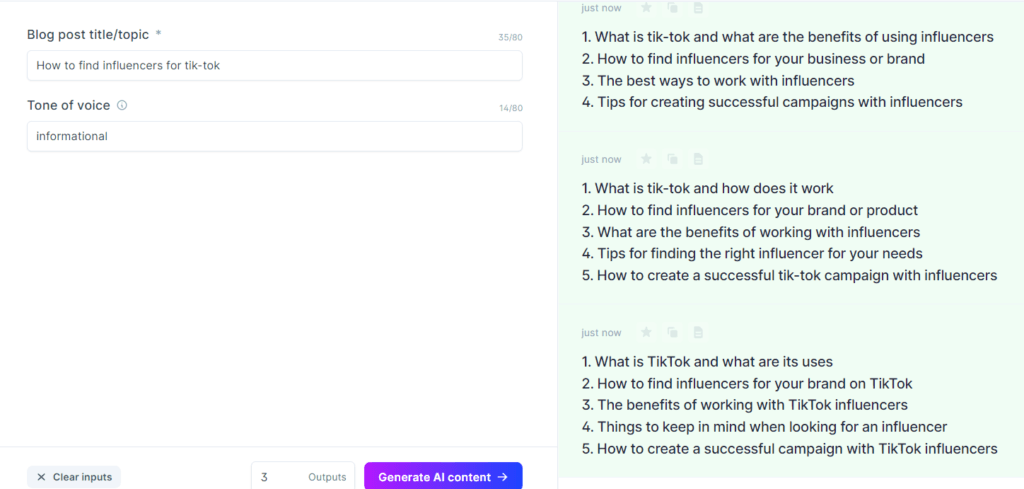 This time I feel like Jasper missed the question. I wanted to know how to find influencers and not the benefit. Let's try one more time and see what it comes up with.
I ended up changing one word in the blog post topic and Jasper did a better job understanding the question.

Is jasper worth the cost?
In my opinion, it is. I don't like using it to create content but I do like using it for inspiration. I do think the future is in some type of AI-generated content. But until the software can start creating original content it will not be as helpful.