The 7 Best Food Business Ideas With Small Capital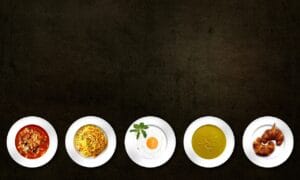 If you have ever dreamed of starting your own food business but wasn't quite sure where or how to start, then this is the article for you. We will go over some food business ideas that require small capital to get started.
There are a lot of reasons why you should start a food business. For one, the food industry is booming and there is a growing demand for new and innovative food products. Secondly, starting a food business is a great way to be your own boss and control your own destiny. And thirdly, food businesses can be very profitable, especially if you choose the right niche and target market.
So if you are thinking about starting your own business, then the food industry is definitely worth considering. With a little bit of planning and hard work, you can soon be on your way to success in this exciting and rapidly growing industry.
What are the 7 best food business ideas to start with small capital
Food business by nature can require a higher than average cost to get started. If you want to start a restaurant you need a building, cooking equipment like stoves refrigerators, fryers and furnishings. On average the startup cost for a restaurant was between $275,000.00 and $750,000.00. 
Now this doesn't take into account everything. That is just to get started. You are going to need operating capital to run your business for at leas 6+ months until your cash flow can catch up.
That is why these following business are such a good idea. With a small capital investment you can have a profitable business in in less than a month with a positive cash flow.
Starting a food business can be a great way to use your creativity and entrepreneurial spirit to earn a living. However, getting your business off the ground can be difficult, especially if you don't have a lot of capital to invest. One option for selling food online is to create a simple website or blog where you can showcase your products and provide information about your business. You can also use social media platforms like Instagram and Facebook to reach out to potential customers and build up a following. If you don't have much experience with web design or marketing, there are plenty of resources available online that can help you get started. With a little effort, selling food online can be a great way to make money from home.
The best foods that do well online are things like – 
 Canned/jar goods – Pickles, Jellies, Maple syrup, honey, and anything else that can be packaged in a jar and tastes really good
Specialty bars – Health bars, organic bars, 
Healthy snacks – for weight lifters, pregnant moms, 
Specialty foods that can be packaged –  Foods for specific allergies
2. Create a food product that you can sell to Offices and Businesses
I really like this one, we used to have this lady who would come into the office where I worked and should sell these homemade tacos and special tamales. She did so well that if you didn't get there early enough she would sell out before you could get some. I have heard of this more and more. Food business partnering with a business and providing lunches or health snacks. Its a win win for both parties that partner together on this. 
Products that do well with this partnership are: 
Food that travels well and you don't have to make onsite
Healthy snacks
Tacos
smoothies
Juices
3. Sell at famers markets - Pickles or Jellies
Do you have family recipe that everyone just loves for pickles or jellies. Selling this product at a local farmers market is a great way to get started. This can get your name out there and give you an in to the local grocery store. 
This is also a good way to test your recipe to see if you have a winner before you invest in a lot of overhead to get it certified to sell in stores or commercially
4. Set up a small food stand
Setting up a small food stand is a great way to get started in the food business. It can be a fun and profitable venture, and it doesn't require a lot of start-up capital. There are a few things you'll need to do to get started, though. First, you'll need to find a good location for your stand. Second, you'll need to get all the necessary permits and licenses. And third, you'll need to create a menu of items that you'll be selling. Once you've got all that taken care of, you're ready to start selling! Just make sure to keep your stand well-stocked and clean, and you should have no problem attracting customers.
5. Set up a juice bar at a local convention center or by a sports facility
Every time I go to a tournament for sports that kids are part of I see a juice bar and there is always a line.
If you pick the right venue you can make a lot of money in short amount of time with a juice bar.
The startup investment is pretty low and the only ongoing cost you may have is the rental fee for the booth if the facility charges you for it. 
A catering business is a catering company that offers catering services for special events such as weddings, birthdays, corporate events, and other occasions. Catering businesses can be small, medium, or large. They may be run by individuals, families, or teams of friends. The catering business offers an extensive menu with a wide variety of food and drink options to choose from. They also provide catering services for special occasions such as weddings, birthdays, corporate events, and other occasions. 
A catering business can be a good way to get your food business started. It is a relatively low-cost option with many features that can be customized to your specific needs. 
When starting a catering business, there are a few key things you will need to do in order to be successful. First, you will need to create a business plan. This will help you determine your start-up costs, marketing strategies, and overall business goals. 
Second, you will need to obtain the necessary licenses and permits from your local government in order to operate legally.
Third, you will need to procure the necessary equipment and supplies for your business. Fourth, you will need to find the right location for your catering business. 
Lastly, you will need to build up a clientele base by marketing your catering business to potential customers.
By following these simple steps, you can set start a catering business of your own and be on your way to success.
This idea requires the biggest investment due to the cost of a food truck itself. If you can find a used one or a rental option this can help reduce the start-up capital. 
A food truck businesses are a great way to get started in the food industry. They offer a mobile food option that is perfect for busy people on the go. Plus, food trucks are less expensive to start and operate than traditional restaurants.
First, you need to develop a menu that will appeal to your target market. Keep in mind that food trucks typically have a limited kitchen, so your menu should be focused on a few core items that can be prepared quickly and easily. 
Next, you need to figure out where you want your food truck to be parked and you need to obtain the necessary permits and licenses from your local government. Then, you're ready to start promoting your food truck business and attracting customers.
Low capital refers to the small amount of money that is required to start a business. This type of business is often started by people who do not have a lot of money to invest, and who may be working with limited resources. Low capital businesses can be found in a variety of industries, and often have a high success rate due to their low overhead costs. Because low capital businesses require less money to get started, they are often able to achieve profitability quickly. This can allow them to reinvest their profits into the business, which can help them to grow at a faster rate. Low capital businesses are often able to scale quickly, and can become very successful over time.