The 7 Best Businesses to Start With a 100K in 2023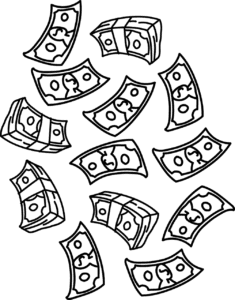 While hundred thousand dollars sounds like a lot, it really is not that much money to start a new business from scratch. There are a couple of different routes you could go. You could invest 100K into a new business or you could get a loan and use that 100k for a down payment to get more capital. 
You have to consider do I need to pay myself right away or can I use all the money to grow the business and keep reinvesting the profits. 
What are the 7 best business to start in 2023 with 100K ?
The 7 best business to start are:
1. A service based business
A service based business is any type of business that provides a service to its customers, rather than selling products. The service can be anything from laundry and haircuts to legal advice and transportation. Many service businesses are small, owner-operated businesses, such as hair salons and repair shops. Others are much larger, such as banks and airlines. The service that a service business provides must be something that the customer is willing to pay for, and it must be something that the business can provide consistently and reliably. A service business must also have a way to track customer satisfaction and ensure that its service levels remain high. 
The high value service based business that I like that you can start with a 100k would be business that allow you to create a system that does not include you doing the work but something that you can charge a premium for. 
Something like google ads word management, or lead generation. You can put together a process that will allow you to use VA's to do all the work that needs to be done and you can be in charge of getting the customers. 
A franchise can be a very good business model. It provides you with some brand recognition and systems to grow your business. 
Some of the best franchises for under a 100k are:
Kumon- a tutoring company
Matco tools – Tool company that supplies tools to mechanics
Merry Maids – Residential cleaning company
CPR – Cell phone repair company
PuroClean – property damage restoration company
Remax – real estate
Mr Rooter – plumbing
ASP – Pool Maintenance company
Screenmobile – Maintenance/Handy Man
Weed Man – Lawn and tree care
It can be hard to find a good Franchise under 100k but if you need some help setting up systems and advertising a franchise can be a good choice.
A content website is simply a website that provides information to visitors on the web. It can be recipe's or DIY projects maybe even how to troubleshoot your lawn mower that is not working.
With a hundred thousand dollars you are going to be able to produce about 1000 pieces of content. If each piece of content bring you in 300 views per a month on average and you monetize your website with display ads. You could potentially bring in around 4500-9000 per a month. 
This means your website is worth anywhere from 150,000 to 300,000 if you sell it. Not bad for a 100,000 investment. 
4. Residential Construction Business
A residential constructing business can have a lot of potential right now. Prices are at a all time high and everyone has more work than they can handle.
This model like anything else should be niched down. Instead of being a general contractor the money to be made is in being the best roofing company or the be deck building company.
Niche down and everything gets easier.
Landscaping is another business that has huge potential right now. Everyone has more business than they can handle and the margins are very good. The startup capital is low and it is easy to find qualified to workers
6. Start a drop shipping store
A drop shipping store can be a great way to make some extra money. With a 100k to invest you can afford to run ads and buy inventory to get started. 
With a 100k you can very easily get a food truck up and running. If food is your passion and you have a favorite recipe that you want to share. A food truck is the business for you. 
Frequently Asked Questions
Can 100 K start a business?
100K can start a business but it wont get you very far unless you are very good with budgeting. It comes down to how much inventory, equipment and supplies you need to get started. The lower that is the better off you will be and the better chance that 100k will get you a successful business